Date:
Sunday, April 7th
Timing:
8:00 am - 4:00 pm CST (2:00 pm - 10:00 pm GMT)
Description:
Ramadan is almost here! Are you ready? Or just trying to keep your head above water? 
Join us and prepare to gain the most benefit from the upcoming 30 days of mercy, forgiveness, and blessings. Our dedicated female scholars will aim to see women spiritually flourish during this month by addressing a variety of relevant and helpful subjects. You will be well on your way to being Ramadan Ready by the end of this full-day workshop!
To brighten your spirits and uplift your hearts with the remembrance of Allah, we are blessed to feature traditional nasheed artists, the Hakim Sisters & vocalist Michelle Marie. 
Topics:
How to Conquer Ramadan Anxiety

Fiqh of Fasting: Shafi'i

Fiqh of Fasting: Hanafi

Physical Realities of Fasting During Pregnancy & Breastfeeding 

What to do When You Cannot Fast 

Creating Special Traditions 

 Purification of the Heart in 30 Days

Nutrition & Fitness while Fasting

Extending the Table

Balancing School, Work, & Home Responsibilities & Avoiding Burnout

Registration fee: 

$35.00
Non-refundable, non-transferable 

Installment plans and scholarships are not available for this workshop.

Registered students will have access to the forum and recordings of sessions until July 1st, 2019.
For inquiries, email registration@rabata.org.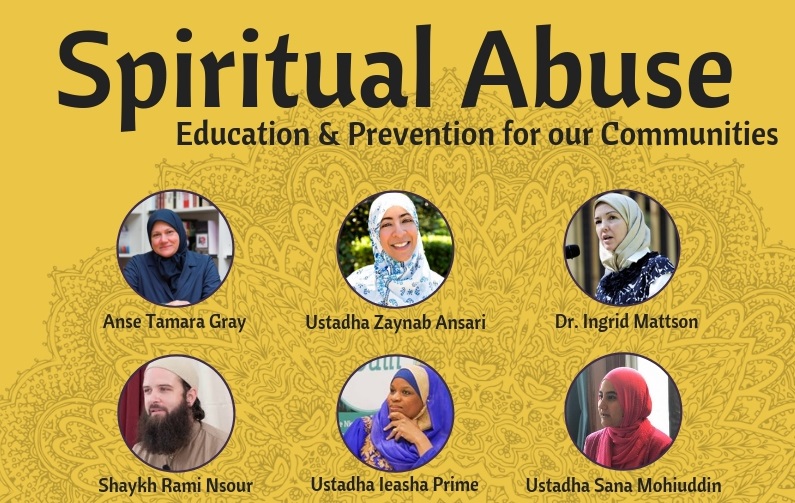 Description:
Spiritual abuse is a serious problem in our communities. Men, women, and children are all vulnerable. Oftentimes, those involved are not sure what constitutes an unhealthy student and teacher relationship and how to stay professional, yet engaged. This webinar will equip attendees with the knowledge of what spiritual abuse really means and how we can become preventative, both as students and as teachers. Our 7 speakers explore the nuances of spiritual abuse, preventative measures, guidelines for parents whose children are in the process of religious and spiritual development, and what the ideal student and teacher relationship has been according to the Sunnah of our beloved Messenger ﷺ.
Speakers & Topics:
Ustadha Sana Mohiuddin: Protecting our Children
Ustadha Zaynab Ansari: Protection from Spiritual Abuse
Ustadha Ieasha Prime: The Sunnah Relationship
Anse Tamara Gray: Teacher's Guide: How to Establish Relationships & Set Boundaries
Dr. Ingrid Mattson: Understanding Spiritual Abuse
Salma Abugideiri, LPC: Help for Victims
Shaykh Rami Nsour:
A Community's Responsibility
Registration fee: 
$25.00 Non-refundable, non-transferable 
Registered students will have access to the forum and recordings of sessions for 90 days starting from the day of payment.