Islamic Sciences ~ Level 1 Core Course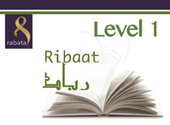 View a short segment of this course: Class Sample

Course Code: 
TAF 101
Instructor: Ustadha Maha Hamoui
Length: 1 term. Due to health restrictions, the instructor may need to cancel class at times.
Course Dates: Sept. 17 - May 6, 2018
Timings: Sundays, 1:00 pm CST/7:00 pm GMT Click here to convert to your own time zone.
Classes last approximately 1.5 hours each. Live attendance is not required but recommended whenever possible. Recordings of the sessions will be made available for registered students who cannot attend live.
Offered: This course is offered in the Fall and Spring terms of each year.
Prerequisites: Students should be women above the age of 17.
Summary: Take a journey with the Holy Quran, gain deeper understandings of its words, and derive lessons from Allah's (swt) words with one of our modern scholars of the Holy Quran. This term, students will continue the study of Surat al-Kahf begun in the Fall and begin Surat Al Imran. Registering students will have access to recordings from the Fall 2017 Term.
Course Requirements: This course will be graded as pass/fail grade. Students are expected to attend the weekly sessions or recordings and submit weekly homework assignments based on the lecture for the week. Students are also expected to read the assigned material and review and sit for a final exam.
Registration Fee: Non-refundable, non-transferable
$50.00 (not including the cost of the course materials)
$20.00 late registration fee after January 20th (if seats are available)
Click here for Registration Fees & Policies

Text: A translation of the Holy Quran. Recommended: The Gracious Quran.
Students are responsible for ordering their textbooks before the start of class. Ribaat textbooks are available to enrolled students at a discounted rate through Daybreak Press Global Bookshop. Once enrolled, students will have access to the discount code through the course forum.
For inquiries, contact registration@rabata.org