Islamic Sciences ~ Level 2 Core Course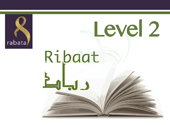 View a short segment with this instructor: Class Sample
Course Code: SIR 201
Instructor: Anse Rydanah Dahman
Length: 1 term (15 weeks)
Course Dates: Sept. 14 - Dec. 21, 2017
Timings: Thursdays, 7:00 pm CST/1:00 am GMT Click here to convert to your own time zone.
Classes last approximately 1.5 hours each. Live attendance is not required but recommended whenever possible. Recordings of the sessions will be made available for registered students who cannot attend live.
Offered: Part 1 of this course is offered in the Fall term of each year, and Part 2 is offered in the Spring. Completion of Part 1 is recommended but not required to enroll in Part 2.
Prerequisites: 
Students should be women above the age of 17.

SIR 101 and SIR 102 (Companions of the Prophet (s) | Parts 1 & 2)

Summary: A survey of the life of the Prophet (s), beginning with an understanding of the political and social layout of the Arabian peninsula at the time of his birth and concluding with a deeper understanding of why he was indeed "the chosen one".  Throughout the course, students examine the major events and incidents that took place, extrapolating the wisdom and lessons one can gain from them. Weekly assignments focus on these lessons learned, enabling students to draw parallels to modern day struggles in their own lives and make lasting changes, following in the footsteps of the Prophet (s).
Course Requirements: Students are expected to attend the weekly online lectures, complete one or more weekly assignments and projects as assigned by the instructor, read the assigned material, and review and sit for a final exam.
Registration Fee: Non-refundable, non-transferable
$100.00 (not including the cost of the course materials)
$20.00 late registration fee after September 10th (if seats are available)
Text: In the Footsteps of the Prophet Muhammad, by Tariq Ramadan
Students are responsible for ordering their textbooks before the start of class. Ribaat textbooks are available to enrolled students at a discounted rate through Daybreak Press Global Bookshop. Once enrolled, students will have access to the discount code through the course forum.
For inquiries, contact registration@rabata.org