Islamic Studies Teacher Enrichment Program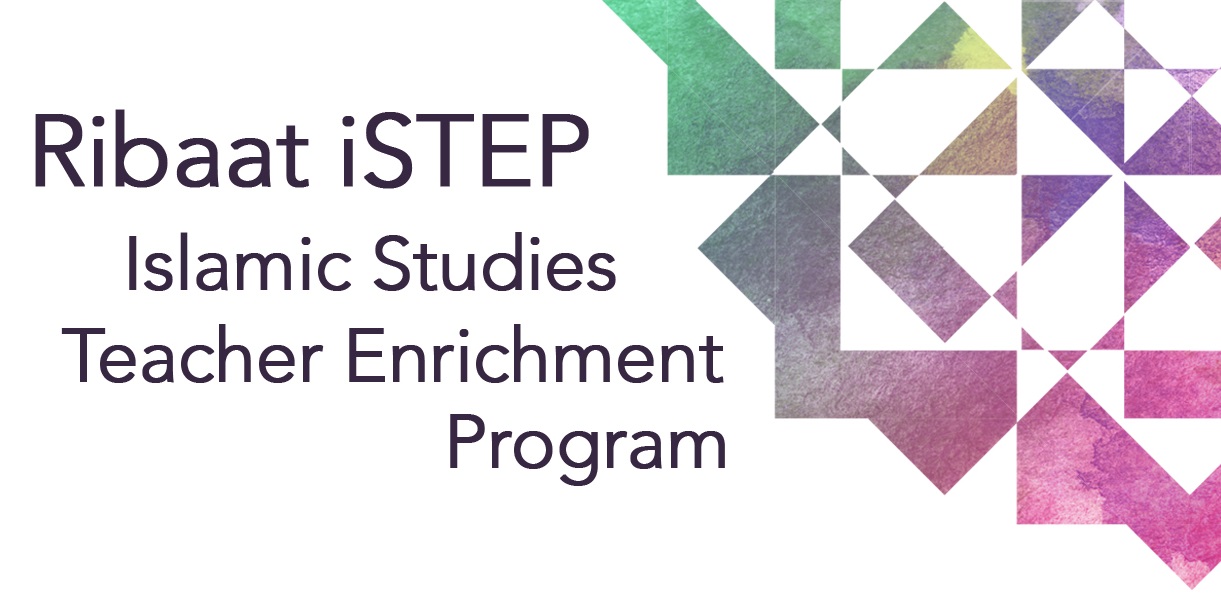 Length: 2 terms
Course Dates: Sept. 10, 2017 - May 30, 2018

Classes last approximately 1.5 hours each. Live attendance is not required but recommended whenever possible. Recordings of the sessions will be made available for registered students who cannot attend live.
Offered: This program is offered once a year, starting in the Fall term.
Prerequisites: Students should be women above the age of 17 who work with (or plan to work with) Muslim youth at Islamic schools, programs, or weekend schools.
Summary:
The Islamic Studies Teacher Enrichment Program (iSTEP) is a professional development opportunity for weekend school/Islamic studies school teachers which includes four Ribaat courses. The goal of the program is to equip teachers with the necessary tools to teach effectively in their communities. These courses include:
Foundations, Flounderings & Faith: a course that offers a broad overview of the Islamic worldview
Companions of the Prophet, Parts 1 & 2: which offers a spiritual foundation
Teaching Skills and Methodology: a basic teaching methodology course. Students will be able to choose their course preference, either Elementary or Teen.
Course Requirements: For each of the four courses included, students are expected to attend the weekly online lectures, complete weekly assignments as assigned by the instructors, read the assigned material, write a research paper or complete a project, and review and sit for a final exam.
Registration Fee: Non-refundable, non-transferable
$300.00 (not including the cost of the course materials)
$350.00 late registration fee after September 10th
A scholarship is available to a limited number of students to enroll in the four courses. Click here to Apply for the iSTEP Scholarship.
Text: Click here for required textbook lists for each course: Ribaat Textbook list Fall 2017
Students are responsible for ordering their textbooks before the start of class. Ribaat textbooks are available to enrolled students at a discounted rate through Daybreak Press Global Bookshop. Once enrolled, students will have access to the discount code through the course forum.
For inquiries, contact registration@rabata.org