Course Category: Specialty Course | Level 1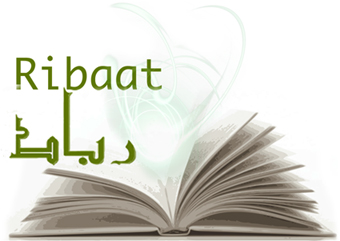 View a short segment of this course: Raising Muslim Women's Voices: Creative Writing with Anse Najiyah Maxfield

Course Code: ELE 102
Instructor: Anse Najiyah Maxfield
Length: 1 term (15 weeks)
Course Dates: January 25 - May 3, 2018
Timings: Thursdays, 8:00 pm CST/2:00 am GMT Click here to convert to your own time zone.
Classes last approximately 1.5 hours each. Live attendance is not required but recommended whenever possible. Recordings of the sessions will be made available for registered students who cannot attend live.
Offered: This course is offered in the Spring Term of each year.
Prerequisites: Students should be women above the age of 17.

Summary: From orientalist exoticism to hijab-bashing tales of "liberation" to terrorist thrillers, the literary landscape is littered with other people's attempts to tell our stories (or to tell their own stories using Muslims as counterpoints). Often these charlatans drown out our own attempts at representation. But in these tumultuous times, we cannot afford to whisper any longer. It is time for us to raise our voices with stories that are authentic and entertaining, marketing that is clever and effective, and outreach that is sincere and productive. This course features weekly readings and writing exercises that each focus on an individual aspect of writing, along with semester-long work on a creative project. Lessons on submitting your work, choosing a publication route and effective marketing ideas round out the syllabus. By the end of this course, students will have sharper writing skills and a firmer idea of what to do after the writing is done.
Course Requirements: Students are expected to attend the weekly online lectures, complete one or more weekly assignments, read the assigned material, work on one semester-long project, and review and sit for a final exam.
Registration Fee: Non-refundable, non-transferable
$100.00 (not including the cost of the course materials)
Text: 
Required: A Relative Stranger by Charles Baxter
Recommended: Writing Fiction: A Guide to Narrative Craft by Janet Burroway, Elizabeth Stuckey-French
Students are responsible for ordering their textbooks before the start of class. Ribaat textbooks are available to enrolled students at a discounted rate through Daybreak Press Global Bookshop. Once enrolled, students will have access to the discount code through the course forum.
For inquiries, contact registration@rabata.org