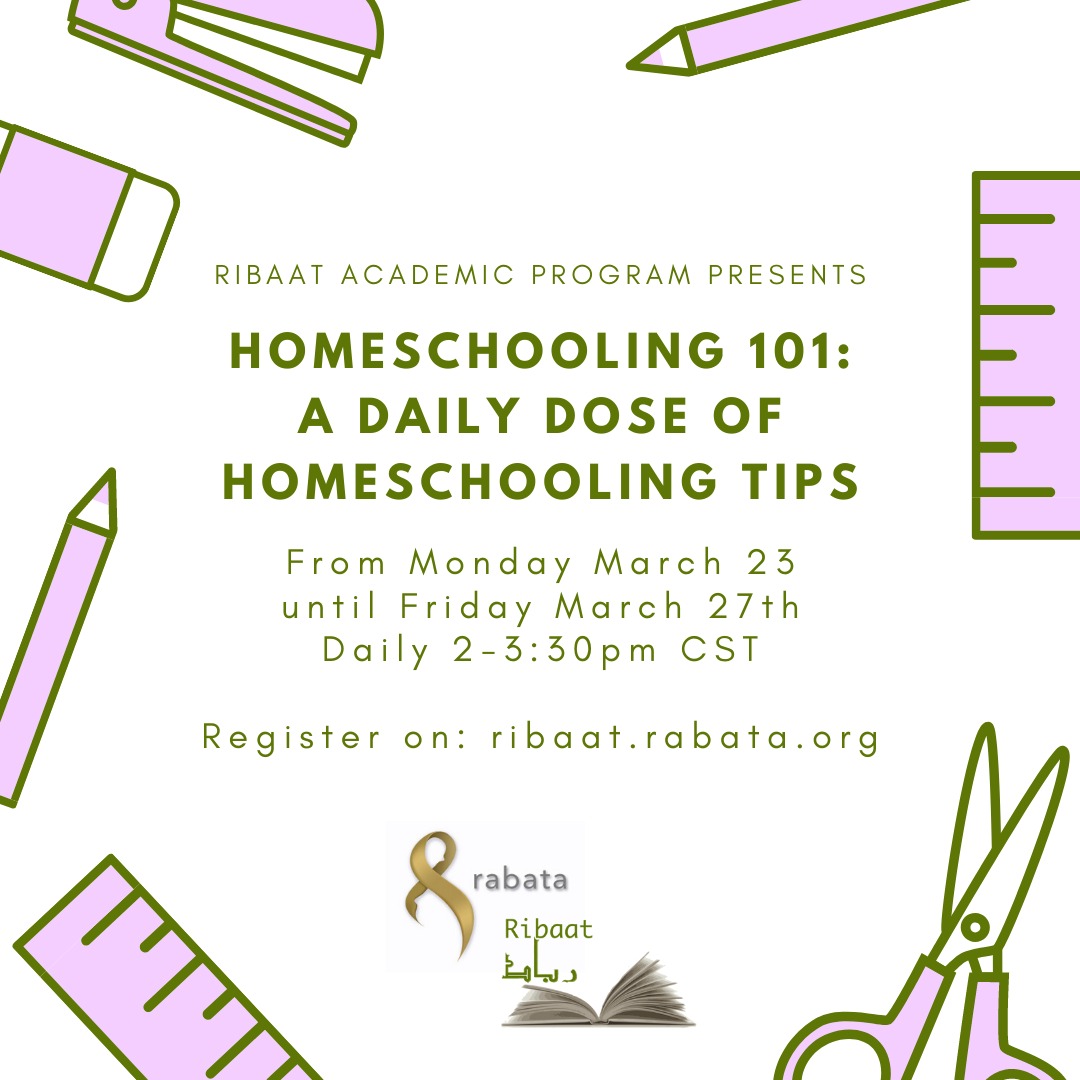 Description: Have you found yourself in unfamiliar territory with school aged children at home? Are you feeling overwhelmed on how to balance your own work and your children's schoolwork? Are the phrases e-learning, homeschooling, and unschooling floating around in your mind but you're not sure how to navigate? Here's a workshop created with YOU in mind!

Join 7 everyday Muslim mothers who have journeyed through schooling on different ends of the spectrum. Learn how to transition your schedules, balance responsibilities, navigate multiple kids on different grade levels, and and more!

Speakers:
Dr. Tamara Gray
Fadiyah Mian
Jennifer Crooker
Khadijah Abdulhaqq
Kouthar Muttardy
Safiyyah Salaam
Sakeena Ahmed
Shannen Espelien
Course Requirements: This is an online course so students will need access to internet. An internet speed of at least 2 Mbps is recommended for best performance. Headphones, camera and microphone may be required for in-class participation. To access the live class, students will need a computer, smartphone, or tablet/iPad with the AdobeConnect app.
Live attendance is not required. Recordings of the sessions will be made available for registered students until March 2021.
Topics:
Introduction by Anse Tamara Gray
Intro to Homeschooling by Fadiyah Mian
Embracing Change and Finding Balance by Khadijah AbdulHaqq
Schedules, Routines & Accountability by Kouthar Muttardy
Schooling from Home: A Teacher's Perspective by Safiyyah Salam
Lower and Upper Level Grades: Organization and Out of the Box Ideas by Sakeena Ahmed & Shannen Espelien
Homeschooling Children with Special Needs by Kouthar Muttardy
Homeschooling as Self-Discovery by Jennifer Crooker
Registration fee: $100.00

Now a
special 70% discount
f

or period of social isolation:

fee is
$28.00 only
non-refundable, non-transferable
Students should be women above the age of 17

Registration fee is non-refundable and non-transferable.

Registered students will have access to the forum and recordings of sessions until March 2021.



Installment plans are not available for this workshop.

Click here for

Registration Fees & Policies