Raise Me Up: 3rd Annual Ribaat Retreat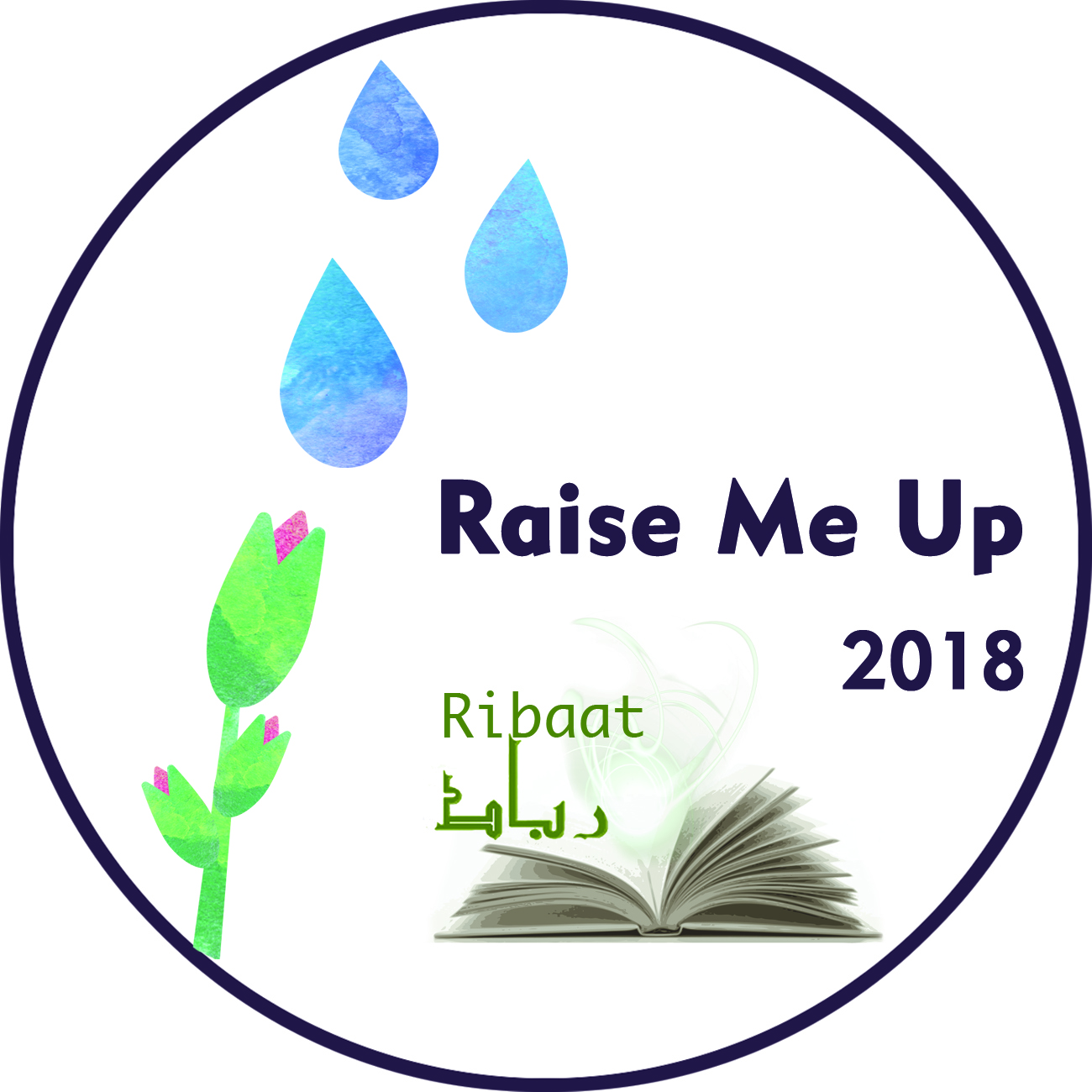 When: July 25th-29th, 2018
Where: The Shire in the Woods campsite in McGrath, Minnesota (same venue as Ribaat Retreat 2017).
Link to venue: shireinthewoods.com
Introduction:
The third annual Ribaat Retreat is a unique opportunity for deep spiritual growth and a wonderful chance to sit face-to-face and heart-to-heart with your beloved teachers and fellow students.
Program:
Days will be filled with lessons focusing on personal growth, worship, group activities, and one-on-one time with teachers. Evenings and nights will be filled with worship, prayer and Quran reading.
A more detailed schedule will be emailed to registered retreaters prior to the retreat.
Eligibility:
The Ribaat Retreat hosted by Rabata is open to current and former Ribaat students ages 17 and above. If you have ever taken a course, even if you were unable to complete it, you are welcome to attend.
If you have ever taken a course, you may register for the retreat and will be automatically enrolled in a course for the Fall 2018 Term. The course registration fee of $100 will be added to the retreat fee.  
Policy on children: We are once again welcoming mothers with lap babies who will be 9 months old or younger at the time of the retreat. Please indicate this when prompted on the registration form.
We will not be able to accommodate children older than 9 months.
Travel arrangements:
Wednesday, July 25th
Before 2:00 pm: Arrive at MSP (Minneapolis-St.Paul International Airport)

Before 4:00 pm: Arrive at Daybreak Bookshop (720 Washington Ave SE. Minneapolis, MN 55414)

Commute between MSP airport and Daybreak is about 25 minutes.

4:00 pm: Retreaters will head for the Shire in the Woods in a charter bus (14044 220th St., McGrath, MN 56350)

6:00 pm: Arrive at the Shire in the Woods and begin retreat schedule (more information is forthcoming)

Sunday, July 29th
10:00 am: Retreaters will depart from the Shire in a charter bus

12:00 noon: Arrive at Daybreak Bookshop

After 3:00 pm: Returning flights should be scheduled after 3:00 pm

Retreaters should arrange for individual transport from Daybreak to the airport.

Accommodations:
Retreaters will be assigned a cabin upon arrival at the Shire in the Woods. Each cabin has complete sleeping, living, kitchen and bathroom facilities. All facilities are shared with other Ribaat retreaters.
As there are a limited number of beds, retreaters with medical conditions will be given first priority. Please inform us as soon as possible if you have a medical condition and require a bed. The remaining available beds will be offered on a first-come-first-serve basis. Those paying for an air mattress will need to bring their own bedding for it. Retreaters will be expected to keep their own cabins tidy and clean.
The wi-fi available at the campsite is not strong enough to support a livestream, so it will not be possible to livestream the retreat. There is some wifi, however, that may be available for retreaters to tweet etc. during break times.
Food:
There will be a catered lunch and dinner per day (dinner only for arrival day), and a catered breakfast the morning of departure.
Each cabin will be stocked with breakfast and snack items for retreaters' use. Beverages, including coffee and tea, will also be available in every cabin.
If you have special dietary needs or allergies please let us know well in advance.  
Registration:
Registration will open March 3rd. Spots will be filled on a first-come-first-serve basis and will be reserved only once payment is received.
Fees:
$490- accommodation for one person with air mattress
$510- accommodation for one person with bed
Additional $100: course registration fee for non-Ribaat students
Price includes transportation between Daybreak and the campsite via coach, room and board, meals, drinks, snacks, and a welcome packet.
It does NOT include airfare or ground transportation between Daybreak Bookstore and the airport.
Installment Plans:
If registering in March, total payment can be divided into three monthly installments.  Payments will be due March 31st, April 30th, and May 31st.
If registering in April, total payment will be divided into two payments, due April 30th and May 31st. Spots are reserved only after all payments have been submitted.
Partial Attendance:
Due to limited spaces, there will be no partial attendance fees. All retreaters will need to pay in full. In the event a retreater needs to arrive/depart outside of the retreat dates, transportation between home/MSP airport and Shire in the Woods (a distance of about 123 mi or 2 ¼  hrs) will be the responsibility of the retreater.
Financial Assistance:
A limited number of partial scholarships will be available. A separate application for these limited scholarships is required. The link to the scholarship application will be emailed after you have registered and requested the scholarship. Scholarship recipients will be expected to contribute a minimum of $100. Scholarships DO NOT include any transportation costs besides the charter bus to the site. Scholarship recipients must make their own travel arrangements and payments for their airfare, car rental, and transport to Daybreak.
Register: Click the button below to submit application form. After applications are reviewed, you will be contacted by our retreats team inshallah:


Contact: Email any questions to retreats@rabata.org.

See you this summer in Minnesota, inshallah!