About the Instructors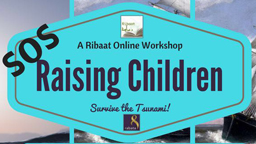 Anse Tamara Gray is the founder of Rabata, an organization dedicated to promoting positive cultural change through individual empowerment, spiritual upbringing of women by women, and the revival of the female voice in scholarship
She lived in Syria for twenty years, studying sacred knowledge and traveling along the road of tarbiya (spiritual upbringing). Anse Tamara studied a full curriculum of Islamic sacred texts and subjects including: Shāfiʿī jurisprudence (fiqh), Islamic theology (ʿaqīda), Quranic sciences (tafsīr and tajwīd), Arabic grammar (naḥū), geography of the Muslim world, Islamic civilization and culture, Islamic history and classical methods of spiritual growth (tazkiya). Her specialty area is the life of the Prophet, peace and blessings be upon him (sīra), which she studied in-depth with the foremost sīra scholar of our time. She is fluent in both spoken and classical Arabic and received her ijāza in the recitation of Quran from the late Shaikh Muḥyī al-Dīn al-Kurdī in 1997.
Anse Tamara is a doctoral student in the Leadership, Policy and Administration program at the University of St. Thomas in St. Paul, MN. She holds a master's degree in Curriculum Theory and Instruction, and works in the field of education, focusing on instruction, curriculum design and implementation, administration, and teacher training.
Her publications range from several culturally appropriate English language curriculum programs to translations of sacred texts. Her most recent publication is an interactive journal called Joy Jots: Exercises for a Happy Heart, which takes the reader through 52 weeks of growth, discovery and  joyful outreach
Some of the projects that she has initiated through Rabata include: The Lina Project, a two-day workshop that addresses the unique needs of female converts; Circles of Light, group and individual activities that foster a strong habit of worship; Daybreak a publishing company and third space in Minnesota and Ribaat, an online academic program that brings college-level Islamic learning to women across the world, offering certifications in the Islamic sciences as well as teaching certifications.
Anse Marah Dahman grew up in Syria, where she studied Tafsir, Hadith, Tajweed and other Islamic sciences. She now lives in Tampa, FL, where in addition to working as a mom of three and a dentist, she teaches at her local masjid. Anse Marah was greatly influenced by her teachers in Syria, who she remembers as open, kind, patient and wise. "My teacher made things easy on us and put the world into perspective," she said. "All our teachers spent so much time bringing us up. I am excited to be able to pay that debt forward by teaching at Ribaat." 
Anse Rydanah Dahman was raised in Syria, which is a majority Muslim country of course, but, like many teenagers, she spent a lot of time searching. Going from one friend to another in hopes of filling the void in her heart that was yearning for... she didn't know what. She went to different halaqahs with her friends but nothing touched her heart until, at age 19, she met her teacher, who was giving a talk on Surat Al Qiyamah and Anse Rydanah will never forget it, because Allah opened her heart with it and filled that mysterious void.
Shortly thereafter she moved to the US, but returned to Syria each summer to study Aqeedah, Tafseer, Fiqh, Seerah, and Hadith in the traditional method, sitting with the Ansat. "Studying history clarifies many things," she says, "including why Muslims are so far from their deen in their own 'Islamic' countries." 
Anse Rydanah is a certified IRS Enrolled Agent and has been helping people with their tax problems since 1990. She also has an AS in Computer Programming and Applications and studied pharmacy in Syria for 3 years before she had to move to the US.  
Anse Raghad Bushnaq was born and raised in Syria. She studied with some of the best teachers in Syria, including those who have published works in the subjects of fiqh, comparative fiqh, tawḥīd, sīra, fiqhsīra, hadith, tafsīr, tajwīd, rijāl, and sciences of the Quran. She memorized the Quran in 1994 and later received ijāza to teach tajwīd in the recitation of Ḥafs. She is currently working on a ḥifẓ ijāza.
Additionally, Anse Raghad studied agricultural engineering at Damascus University and sharīʿa at Imam University in Saudi Arabia. In 2006, she returned to study Islamic Economics at Imam University.
She has also taught English as second language at Al Rowad International Schools and developed curriculum for Jewels of Knowledge International Schools in Riyadh, Saudi Arabia.
Anse Raghad has been an instructor and an active member in the Muslim community of the DC Metro area since 1989 and is an instructor and member at the Fawakih Institute. 
Dr. Mona Minkara is a postdoctoral researcher in computational chemistry at the University of Minnesota. She began her research career as an undergraduate at Wellesley College, and has since obtained a PhD from the University of Florida focusing on drug design and biological systems through computational chemistry. She has won numerous awards, including the 2016 National Academies of Sciences, Engineering, and Medicine Ford Foundation Fellowship, the 2013 National Federation of the Blind National Scholarship, and the 2012-2015 National Science Foundation Graduate Research Fellowship. Dr. Mona Minkara has been blind since the age of 7 and is passionate about increasing access to the sciences for the visually impaired.
Ustadha Zaynab Ansari spent a decade studying Farsi, Arabic, and traditional Islam in the Middle East. Upon her return to the U.S., she volunteered, wrote, and taught for SunniPath Academy (now Qibla for the Islamic Sciences). Since 2009, she has been a contributor to SeekersGuidance, an online educational portal founded by Shaykh Faraz Rabbani. Since 2010, she has taught at the Appalachian Retreat, organized by the Muslim Community of Knoxville and Tayseer Foundation. She recently relocated from Atlanta, GA to Knoxville, TN to join the Tayseer Foundation as a scholar-in-residence.
Sr. Jenn Crooker
Ustadha Jennifer Crooker is the Project Lina Coordinator for Rabata, which includes leading a monthly Lina Forward converts' support group in Ann Arbor, Michigan, and managing an online forum where she provides positive conversation and support for over twelve hundred converts. She was born and raised in coastal Maine and became Muslim as a young teen. She served as a La Leche League Leader for over 6 years and is now pursuing a degree in public health at Eastern Michigan University.  She has spent many years working on her own Islamic knowledge, including in-depth study of Shāfiʿī fiqh. She received an ijāza in tajwīd from Shaykh Krayyim Rājiḥ, and is a graduate of the Ribaat tajwīd teacher training program and teaches tajwīd in Michigan . Her professional interests are in public health, pastoral care, and linguistics and and her hobbies include studying Arabic, riding horses, and crocheting.  She has homeschooled her children for many years and currently lives in Ann Arbor with her husband and 4 children ages 17, 14, 13, and 9.
Dr. Hena Syed-Sabir
Dr. Hena Syed-Sabir is a Clinical Psychologist specialising in mental health in children and families. She completed her Doctorate in Clinical Psychology at the University of Sheffield in 2004 and holds a Bachelor of Science in Psychology from City University, London. She has been employed by Birmingham Children's Hospital since 2004 and has expertise in childhood mental health, parenting and neurodevelopmental conditions. She grew up in Yorkshire and currently lives in Birmingham UK with her husband and 3 children.
 
Dr. Eman Penny
Dr. Eman Penny is a clinical psychologist specialising in working with families. She has a BA from Cambridge University in History, a conversion diploma in psychology from London Guildhall University and a Doctorate in clinical psychology from Leicester University. 
Dr. Eman has particular interests in family therapy and in the early years. She has worked for five years at Birmingham Childrens' Hospital and currently works in neonatal intensive care; supporting parents of critically unwell children. 
Dr. Eman is also mother to three energetic kids and runs Islamic circles for children. In her free time she jogs and enjoys chocolate.
Sr. Valerie Shirley
Valerie Shirley is a community activist passionate about empowering the underprivileged. She is a mother of 5, including a deaf son, and teaches the deaf and hard of hearing. She is also the co-founder of Minnesota Deaf Muslim Community (MDMC), a nonprofit organization that works to increase access to communication across settings for Deaf and Hard of Hearing people through American Sign Language (ASL).
 
Sr. Kathy Jamil
Sr. Kathy Jamil has been a school administrator for fifteen years for Buffalo Public Schools and Universal School, an Islamic School in Buffalo, NY. She is the co-founder of Universal School and a board member. She currently is the director of a charter school. She holds a Masters in Educational Leadership and Supervision and has certification in NYS as a Building Leader and District leader. She is currently a doctoral candidate in the Educational Leadership and Policy program at D'Youville College in Buffalo. She has served on multiple non-profit boards and committees, including The Islamic School League of America, ISNA Education Forum, American Center for School Choice, and RAHAMA – Resources and Help Against Marital Abuse. She has worked on accreditation visits for Middle States Association on Elementary Schools and a recipient of the National Just Communities Awards for Education. 
Sr. Whittni Brown
Sr. Whittni Brown is an educator and homeschooling mother with experience in public, private, Montessori, and charter schools. She has taught in Virginia and DC since 2005 and has been homeschooling her children for the past 3 years. Sr. Whittni earned a BA in International Studies and a BFA in Art Education from Virginia Commonwealth University. She writes a blog, The Sandal, under the pen name W.B. Abdullah at http://wbabdullah.wordpress.com, has written a number of curricular materials, and currently works as an Editorial Associate at Daybreak Press.
Sr. Heather Kamia has held a variety of leadership positions in the Minnesota nonprofit sector for more than 20 years, overseeing a portfolio of services ranging from work with refugee populations, adult basic education, domestic abuse survivors, juvenile justice and many other social services. Currently, she works as a director for a large nonprofit overseeing youth and family programming. In 2005, Heather founded a nonprofit, Foundation for Immigrant Resources and Education, that provided literacy and social services support to New American families.  Heather is also a national leader and trainer in the field of community engagement, with extensive experience mobilizing and directing communities in unpaid capacities. She has trained for organizations such as the International Ronald McDonald House and AmeriCorps and won the Mary Wiser Award for Excellence in 2008. During the past five years, Heather has been a supportive advocate of people living with disabilities, coordinating and facilitating programs for youth with intellectual, physical and behavioral challenges. Heather has extensive knowledge of resources available to families living these experiences and has helped to develop programming for youth living with FASD, Down syndrome, mental health concerns and autism. Heather is as an active member of the Down Syndrome Association of Minnesota and runs several disabilities focused social media groups that connect hundreds of families with local financial, health, educational and other community-based resources. She has a B.A. in Communication, Education and Women's Studies from Macalester College and two mini-MBAs from the University of St. Thomas in Nonprofit Management and Volunteer Engagement. She lives with her husband, Ibrahim, and two daughters, Yeleen and Kahnu in St. Paul. Kahnu, her youngest, brought with her the gift of Down syndrome and has been teaching her family about her potential and capability ever since.
Ustadha Sana Mohiuddin, born in Canada and raised in Texas, attended Texas A&M University, graduating with a History degree and a minor in Religious Studies.  Soon after graduating she moved to Chicago, where she worked simultaneously on her Islamic studies degree and graduate school. In 2013, she graduated from Northeastern Illinois University with a graduate degree in Marital and Family Therapy. In 2015 she graduated from Jamia Zainab lil Banaat, Lusaka Zambia, with a degree in Islamic Studies (ijāza in hadith, tafsīr, fiqh, and sīra).  
Along with her educational pursuits, Ustadha Sana has volunteered from a young age with various local and national organizations. She worked closely with the Muslim Youth of North America (MYNA) during high school in both her hometown and on a national level, and chaired the national MYNA conference at ISNA at the age of 17. In college, she worked with the Muslim Students Association (MSA) and was the sisters' coordinator for her university in her final year of undergraduate studies. Since moving to Chicago, she has taught Quran classes and volunteered with Sisters Steppin' Up (SSU) and Rabata as an Arabic teacher.
Ustadha Sana is married and has 2 sons and 2 daughters and currently resides in Milwaukee, WI.