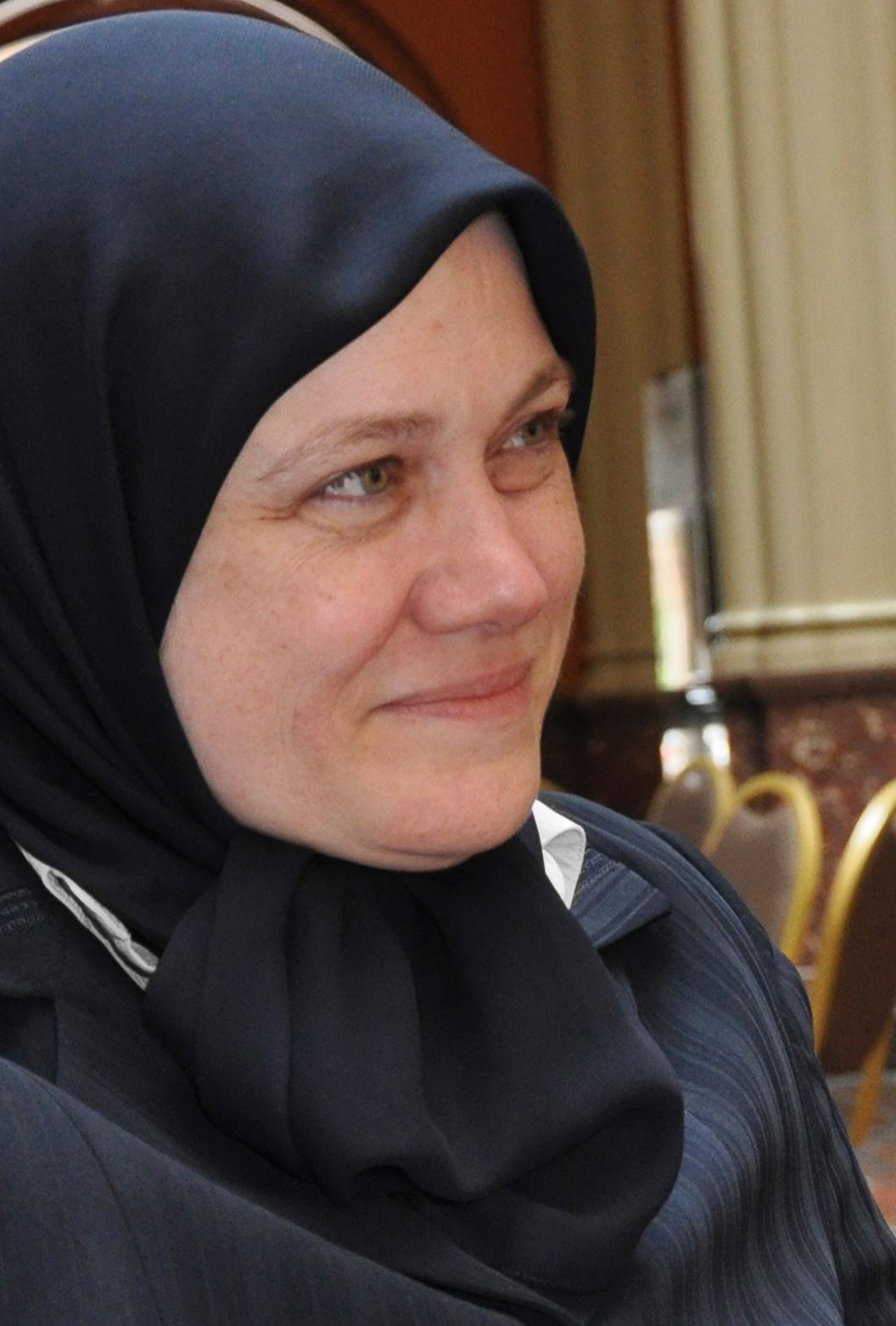 Shaykha Tamara Gray
Shaykha Tamara Gray is the founder of Rabata, an organization dedicated to promoting positive cultural change through creative educational experiences. She is an Islamic scholar and holds multiple ijazas in Islamic sacred texts and subject matters. Shaykha Tamara is a doctoral student in the Leadership, Policy and Administration program at the University of St. Thomas in St. Paul, MN. She holds a master's degree in Curriculum Theory and Instruction and worked for twenty-five years in the field of education before moving into the non-profit world.
Shaykha Tamara works as Executive Director for Rabata, building and sustaining its many and varied educational projects. Some of the projects of Rabata are: the Ribaat Academic Program, an online seminary for Muslim women; Daybreak Press Publishing; Daybreak Bookshop and Community Gathering Space; and Leadership and Legacy Curriculum Materials. She has been a community faculty member at Metropolitan State University in the Ethics and Religious Studies department, and Associate Chaplain at the University of St. Thomas.
Shaykha Tamara is also a public speaker, often engaged to speak about issues of gender, leadership, Islam, and spirituality on local, national, and global platforms. Some of her speaking engagements have included the International Leadership Association, the World Parliament of Religions, the Bonyaan conference on the Muslim woman in Sweden, the Islamic Society of North America (ISNA), and several universities, including Princeton, Virginia Tech and Oxford University.

Her publications range from several culturally appropriate English language curriculum programs to translations of sacred texts. Shaykha Tamara's most recent work is the translation of Mukhtasir al-Jami' fi al-Sīra al-Nabawiyya by Samīra Zayid [Compendium of the Collection of Sources on al-Sīra al-Nabawiyya] (Co-translator) which was published in the Summer of 2018. Her award-winning book, Joy Jots: Exercises for a Happy Heart, is in its third print.
Shaykha Tamara is part of the ISNA task force for more inclusive and welcoming mosques, on the advisory board of Muslim Women's Association of Chicago, and the Muslim Anti-Racism Committee. She also sits on the board of Sakana Community Resource, working with faith based financial tools and affordable housing, and on the board of the Collegeville Instititute's Interreligious Fellows Program, working to develop educational programming for faith leaders around social justice issues.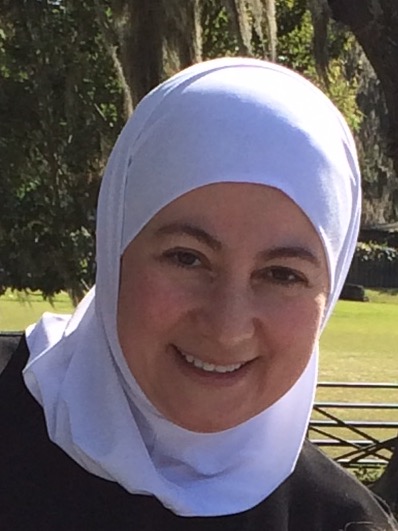 Anse Marah Dahman
Anse Marah Dahman grew up in Syria, where she studied Tafsir, Hadith, Tajweed and other Islamic sciences. She now lives in Tampa, FL, where in addition to working as a mom of three and a dentist, she teaches at her local masjid. Anse Marah was greatly influenced by her teachers in Syria, who she remembers as open, kind, patient and wise. "My teacher made things easy on us and put the world into perspective," she said. "All our teachers spent so much time bringing us up. I am excited to be able to pay that debt forward by teaching at Ribaat."  

Anse Marah has been teaching with Ribaat since its inception in 2013. She teaches the ever-popular entry-level course "Training the Tongue, Purifying the Heart", as well as the Level 2 history course "Mujaddidin: Crises and Cures of Muslim History".
Dr. Haifaa Younis
Dr. Haifaa Younis is an American Board Certified Obstetrician and Gynecologist with roots from Iraq. Her pursuit of Islamic knowledge initiated when she began to study with various Islamic scholars from across the United States while she simultaneously attended individual courses and lectures on subjects including Aqeeda, Fiqh, Usool Fiqh, Hadeeth, and Tazkiyah (purification of the soul). From the United States, she moved to Saudi Arabia where she graduated from the Mecca Institute of Islamic Studies (Jeddah, Saudi Arabia) and Al-Huda Qur'an Memorization School (Jeddah, Saudi Arabia) where she completed the memorization of the Qur'an. She is the founder and Chairman of Jannah Institute and currently teaches seminars on the thematic commentary of various chapters of the Holy Qur'an and their practical relevance in our day-to-day living. Additionally, she offers retreats on key topics that inspire hearts, combining the inner essence of Islam with an outward expression of practice. Dr. Haifaa is passionate about spreading the word of Allah (SBW) and igniting the love of Islam and the Qur'an through her teachings.
Ustadha Farzana Chowdhury
Ustadha Farzana Chowdhury is originally from Chicago. Throughout her life, she has been honored to study Islam thoroughly, including tutelage under four generations of scholars.  She has traveled abroad for teaching and learning in South Asia and Africa. In addition, she graduated from a traditional Islamic seminary with ijazat in tajwid, Hanafi fiqh, 'aqidah, tafsir, and hadith. 
Ustadha Farzana also has completed her memorization of Quran and is currently studying the 10 variants of Quranic recitation.  She was fortunate to teach Arabic and Islamic sciences over fifteen years at various Islamic institutions as well as online organizations. 
Currently, Ustadha Farzana lives in West Midlands, UK, and is a homeschooling mom.  She shares her knowledge teaching women privately online.  Moreover, she devotes her time to research and writing. She began teaching Arabic for the Ribaat Academic Program in 2019.
Ustadha Mona Elzankaly
In 1998 Ustadha Mona began seeking sacred knowledge at the Zaytuna Institute in Hayward CA. She later traveled internationally seeking sacred knowledge. She has studied under many eminent scholars such as Shaykh Hamza Yusuf, Shaykh Khatri, Shaykh Abd Allah b. Bayyah, Shaykh Muhammad al-Yaqoubi, Imam Zaid Shakir, Shaykh Salik b. Siddina, Habib Umar b. Hafiz, Habib Ali al-Jifri and other scholars from Syria, Yemen and Egypt.
Ustadha Mona obtained different Ijaazahs in Tajwid, different books of hadith, Aqidah, and Maliki Fiqh.  In 2008 She completed the four-year Zaytuna Seminary pilot program and received a baccalaureate degree in Islamic Studies. In 2014 she completed a four-year Islamic Shari'a program at al-Azhar University in Cairo Egypt. 
Ustadha Mona began teaching in 2002 both privately and publicly. She has taught for Zaytuna Institute, Sisters Deen Intensive, Dar al-Zahra, The Rahmah Foundation and Meadows of al-Mustafa.  She currently teaches at The Rahmah Foundation FOH program, and Nur al-Iman, an Islamic studies program for ladies.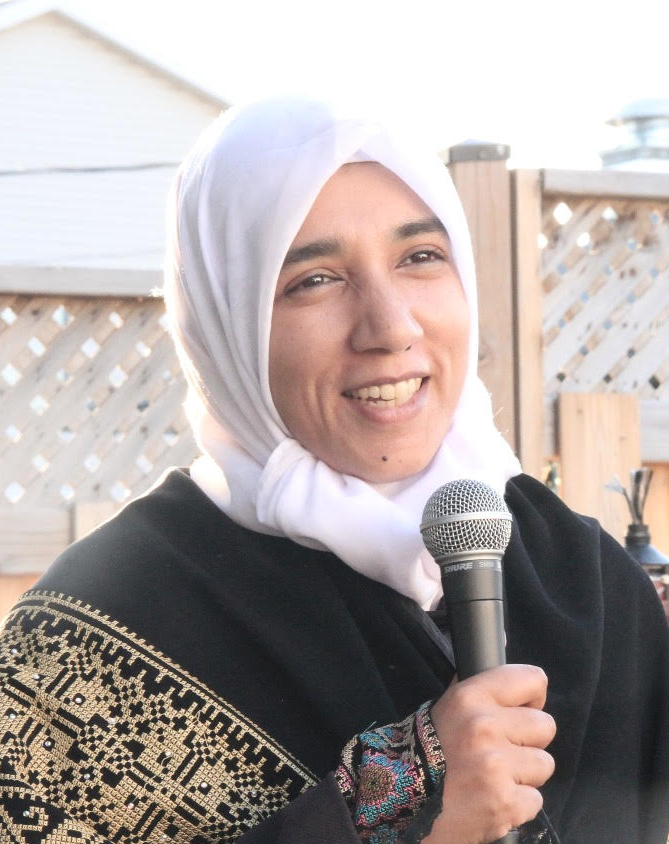 Ustadha Shehnaz Karim
Ustadha Shehnaz Karim has studied with the foremost scholars of Syria, including Anse Tamara Gray. She received her ijāza in the recitation of Quran from the late Shaikh Muḥyī al-Dīn al-Kurdī in 1999. Ustadha Shehnaz has a degree in education from the University of BC; her expertise includes curriculum design and pedagogy from a holistic spiritual perspective. Ustadha Shehnaz is one of the founding members of Sanad Collective, and she teaches weekly at the Rhoda Institute in Ottawa.