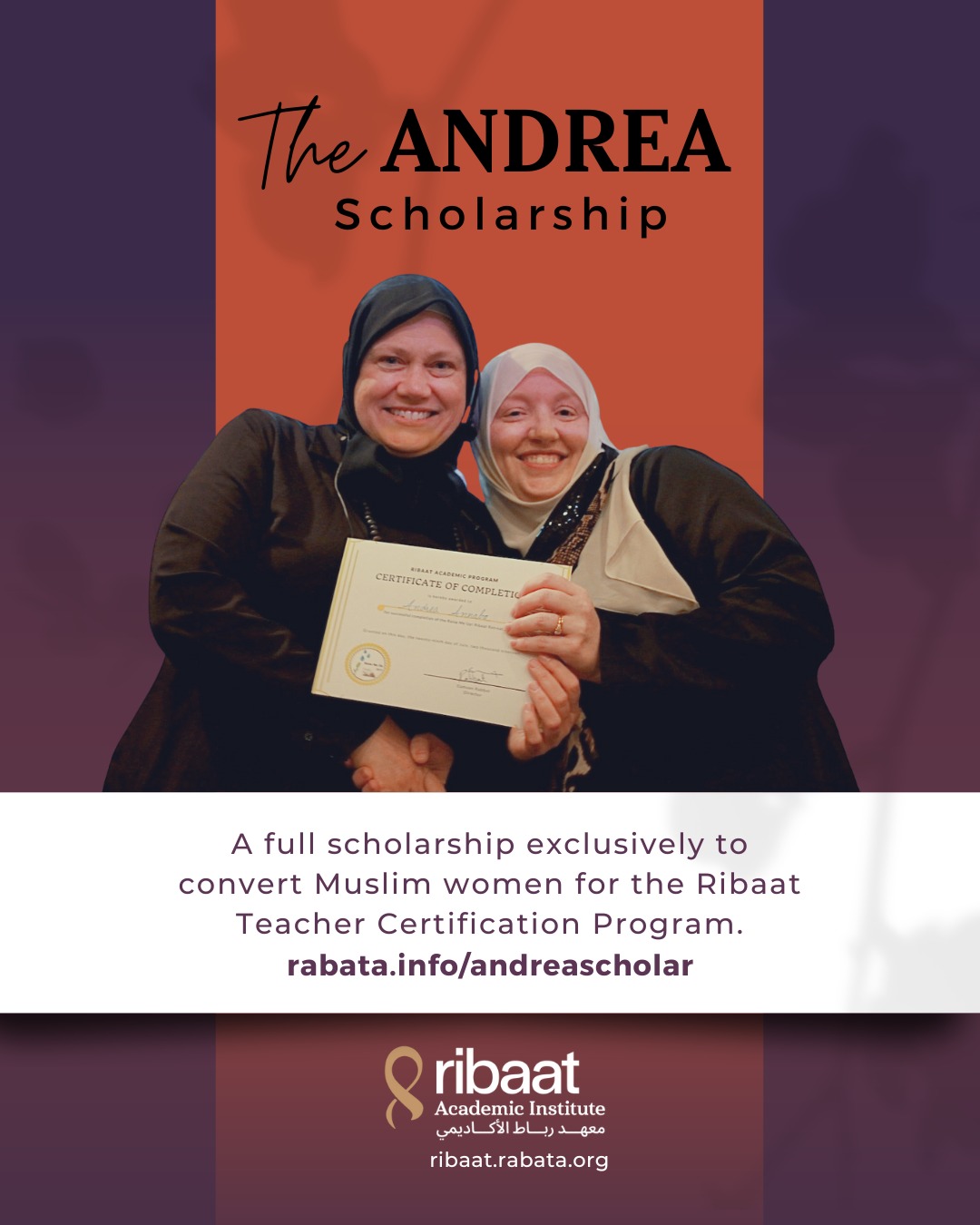 Andrea Cluck Annaba converted to Islam in 2005 and a few years later, became an integral part of the Rabata organization - as a volunteer admin, an archivist, a student, convert supporter and dear friend.

Andrea joined Ribaat as a student in 2012, taking over 35 courses until she returned to Allah in 2020. She was on track to complete the Islamic Studies Teacher Certification with Ribaat's first graduating cohort.
"My long-term goal is to obtain a teaching certificate through Ribaat. It's particularly important to me to be able to help converts keep a firm foothold in Islam," she said during her Student of the Month interview in 2017. "I feel more joyful and confident as a Muslim woman now, because of the practical and spiritual knowledge I have gained. The support system from my fellow classmates and teachers is so helpful too. Thank you, Ribaat, for being a part of my life!"
Rabata plans to honor Andrea's legacy as a da'iya by establishing the Andrea Scholarship Fund. Donations will be added to an endowment to cover Ribaat tuition and retreat expenses for convert women who apply to complete the Islamic Studies Teacher Certification.
To contribute, select the Andrea Scholarship Fund at rabata.kindful.com
To apply for the scholarship, please visit the Andrea Scholarship Application.