Ribaat is blessed with a dedicated and illuminated array of female scholars. These remarkable women are qualified in various Islamic sciences as well as secular studies. Our sincere teachers understand the dynamics of being a Muslim woman in today's world and, having studied traditional Islam, are able to bring together the best of both worlds. They are working professionals with many obligations within their families and communities, yet are diligently sharing their Islamic expertise and volunteering their time to make their knowledge accessible to women around the world through the Ribaat online academic program. May Allah continue to increase them and preserve them...
Ameen.
*Note on our Instructors' titles: Ustadha and Anse are both terms used in Arabic as titles for female scholars.
Islamic Sciences Instructors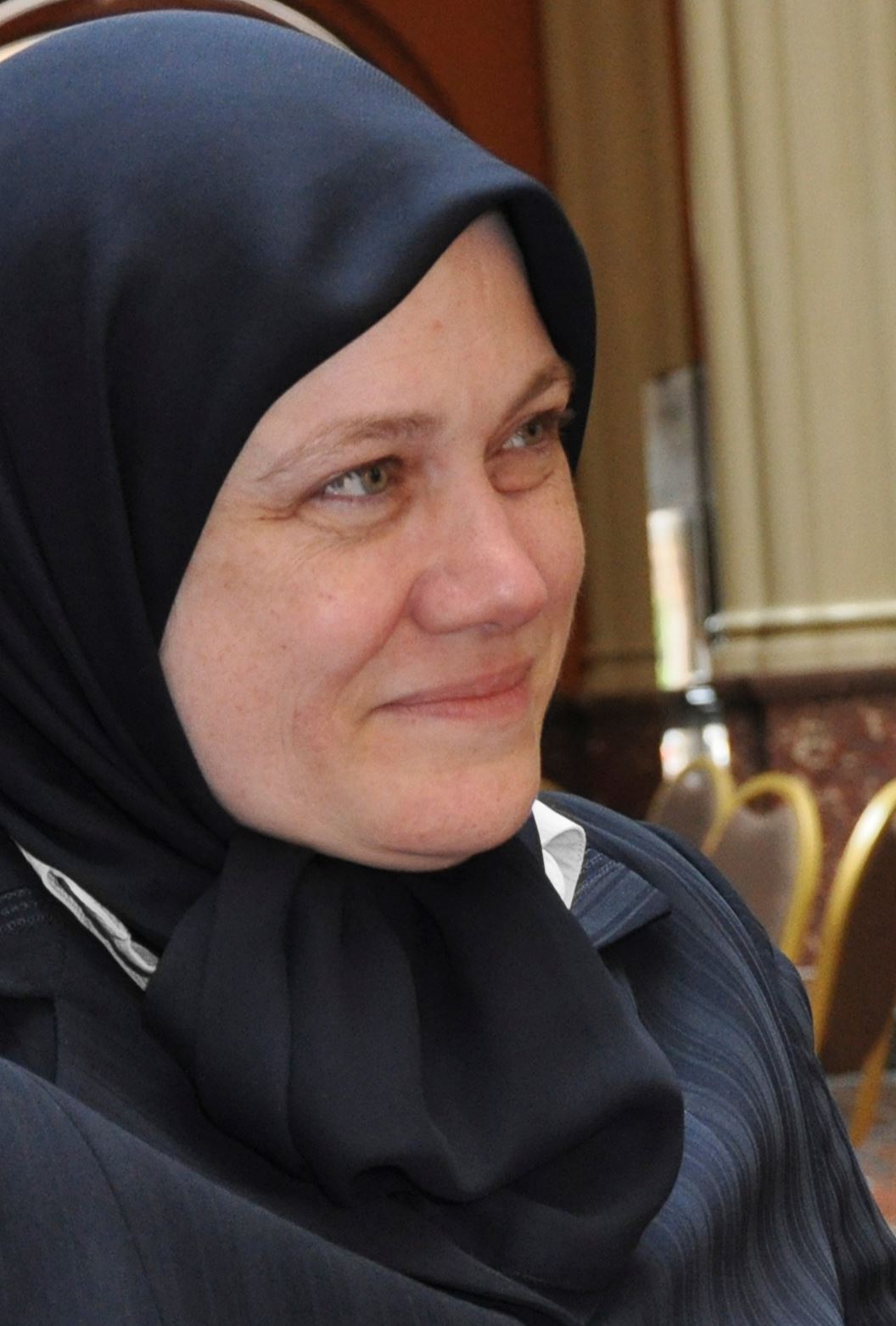 Dr. Tamara Gray is a founder of Rabata, an organization dedicated to promoting positive cultural change through creative educational experiences. She holds a doctorate in leadership from the University of St. Thomas, a master's degree in Curriculum Theory and Instruction from Temple University, and spent twenty years studying traditional and classical Islamic sciences, Quran, and Arabic in Damascus, Syria.
Dr. Gray worked in the field of education for twenty-five years before moving into the non-profit world. She is now both the Executive Director of Rabata and its Chief Spirituality Officer. Her work includes the daily nitty gritty of project design as well as the support and mentorship of hundreds of women around the world. She is the instructor for more than ten subjects at Ribaat, teaches RabaTeens, and contributes to curriculum development.
Dr. Gray is also an author and translator. Her publications range from several culturally appropriate English language curriculum programs to translations of sacred texts. She has authored two books: Joy Jots: Exercises for a happy heart & Project Lina: Bringing our whole selves to Islam, and co-translated the Mukhtasir al-Jami' fi al-Sīra al-Nabawiyya by Samīra Zayid [Compendium of the Collection of Sources on al-Sīra al-Nabawiyya].
In addition to her work at Rabata, Dr. Gray sits on the Collegeville Institute's Inter-religious Fellows Program, working to develop educational programming for faith leaders around social justice issues.
She also serves as both faculty and an academic council member for The Islamic Seminary of America, teaches at the United Theological Seminary of the TwinCities and is a  Senior Fellow at the Yaqeen Institute.  She has recently joined the Fiqh council of North America in addition to her other responsibilities.
Dr. Tamara is a mother of three, grandmother of two, an avid reader and a lover of cultures, people, coffee and food.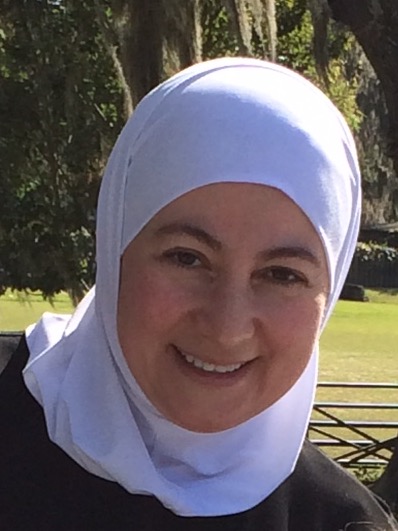 Anse Marah Dahman grew up in Syria, where she studied Tafsir, Hadith, Tajweed and other Islamic sciences. She now lives in Tampa, FL, where in addition to working as a mom of three and a dentist, she teaches at her local masjid. Anse Marah was greatly influenced by her teachers in Syria, who she remembers as open, kind, patient and wise. "My teacher made things easy on us and put the world into perspective," she said. "All our teachers spent so much time bringing us up. I am excited to be able to pay that debt forward by teaching at Ribaat."  

Anse Marah has been teaching Islamic sciences courses with Ribaat since its inception in 2013.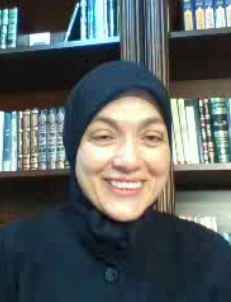 Anse Rydanah Dahman has dedicated her life to teaching Islam, leading weekly halaqas in her community in Tampa Bay, Florida for the past 20 years, and has taught with Ribaat since its inception in 2013. Anse Rydanah received traditional Islamic knowledge from her teachers in Syria and teaches a variety of subjects including usūl, tafsīr, hadith, andfiqh, and is frequently invited as a guest speaker at local colleges and universities. Anse Rydanah states about teaching at Ribaat, "I love the idea of providing a taste of what Allah (swt) allowed us to get from our teachers, and to be part of a safe, reliable, and effective teaching institution."
Besides being a committed educator of Islam, Anse Rydanah is a certified IRS Enrolled Agent and has been helping individuals and businesses with their taxes since 1990. She also has an AS in Computer Programming and Applications and studied pharmacy in Syria for 3 years before she moved to the United States. 
Anse Rydanah comes from a large and loving family with many siblings, children of her own, one of whom she describes as "a true angel" due to being diagnosed with Angelman Syndrome, and three grandchildren. With the little time she has left in between working, family, and teaching, she enjoys reading, writing, and needlework. 
Anse Rydanah has been teaching Islamic Sciences courses with RIbaat since its inception in 2013.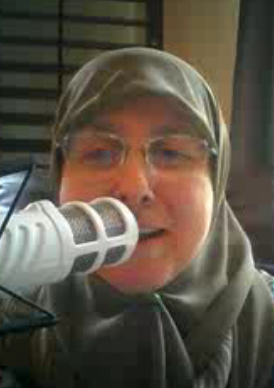 Ustadha Maha Hamoui was born and raised in the Middle East. She holds a degree in Education and has studied Islam under many prominent scholars in the Middle East. An activist and lecturer for the last 35 years, Ustadha Maha has taught throughout California and lectured on Islam at various conferences. Her classes are conducted in English and Arabic and include students of various ages and ethnicities. Many youth on the West Coast consider Ustadha Maha to be their teacher, Islamic role model, and inspiration to live as a devoted servant to Allah. She is the founder and president of the Islamic Outreach Foundation (IOF), which runs a weekly school. 

Usyadha Maha has been teaching with Ribaat since its inception in 2013. She teaches the Level 1 Tafsir course "Reflections from the Quran", which takes an in-depth look at a different surah each term.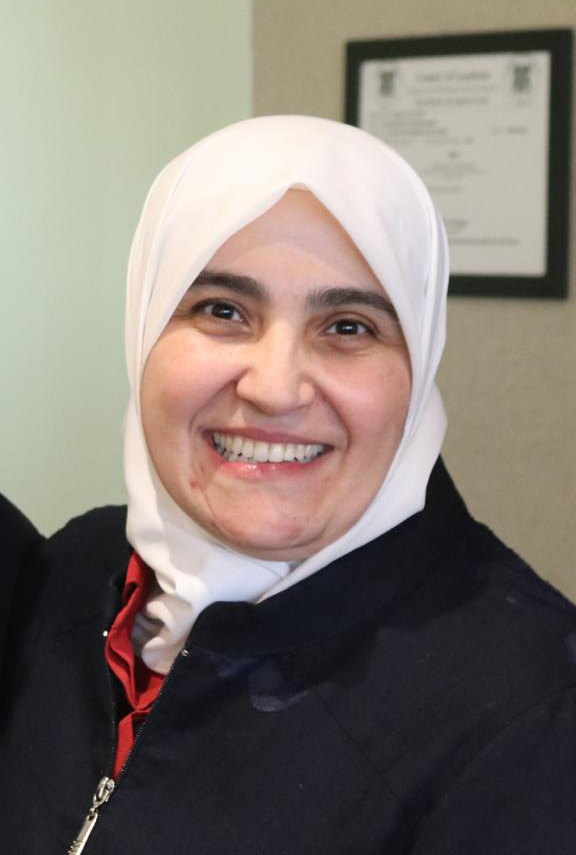 Anse Raghad Bushnaq
was born and raised in Syria. She studied with some of the best teachers there, including those who have published works in the subjects of fiqh, comparative fiqh, tawḥīd, sīra, fiqh sīra, hadith, tafsīr, tajwīd, rijāl, and sciences of the Quran. She memorized the Quran in 1994 and later received ijāza to teach tajwīd in the recitation of Ḥafs. She is currently working on a ḥifẓ ijāza.
Additionally, Anse Raghad studied agricultural engineering at Damascus University and sharīʿa at Imam University in Saudi Arabia. In 2006, she returned to study Islamic Economics at Imam University.
She has also taught English as a second language at Al Rowad International Schools and developed a curriculum for Jewels of Knowledge International Schools in Riyadh, Saudi Arabia.
She is the founder of Mozaic, a non-profit organization dedicated to providing the Syrian refugees in the DMV area with the necessary support to settle, adjust, and adapt to their new lives. It is also an effort to provide women and children with educational and material support to motivate and empower them.
Anse Raghad has been an instructor and an active member in the Muslim community of the DC Metro area since 1989 and was an instructor at the Fawakih Institute. She teaches the Arabic language at Ribaat as well as courses taught completely in Arabic, such as Companions of the Prophet peace and blessing be upon him.
Anse Raghad has been teaching Arabic and Islamic Sciences courses with Ribaat since 2015.
Anse Randa Mardini has studied the full curriculum of Islamic sacred texts and subjects including: Shāfiʿī jurisprudence (fiqh), Islamic theology (ʿaqīda), Quranic sciences (tafsīr and tajwīd), Arabic grammar (naḥū), geography of the Muslim world, Islamic civilization and culture, Islamic history and classical methods of spiritual growth (tazkiya). Her specialty area is the sira of the Prophet (s), in which she has done research extensively since the 1990's. She has been part of many efforts to teach and spread knowledge of the Prophet's life and lessons learned from it, including curriculum programs, an Arabic and English software "Prophets & Messengers in the Shade of Islam", and the translation of A Compendium of the Sources on the Prophetic Narrative (newly released by Daybreak Press at bitly.com/propheticnarrative). She has taught in schools and masjids in Damascus for many years. She is now joining us in the online platform with the Ribaat Academic Program. 
In addition to her studies in the Islamic Sciences, Anse Randa holds a degree in electronic engineering from Damascus University, Quran Ijaza in the Hafs recitation, and is an accredited and experienced educator.
Anse Randa has been teaching Sira with Ribaat since 2018.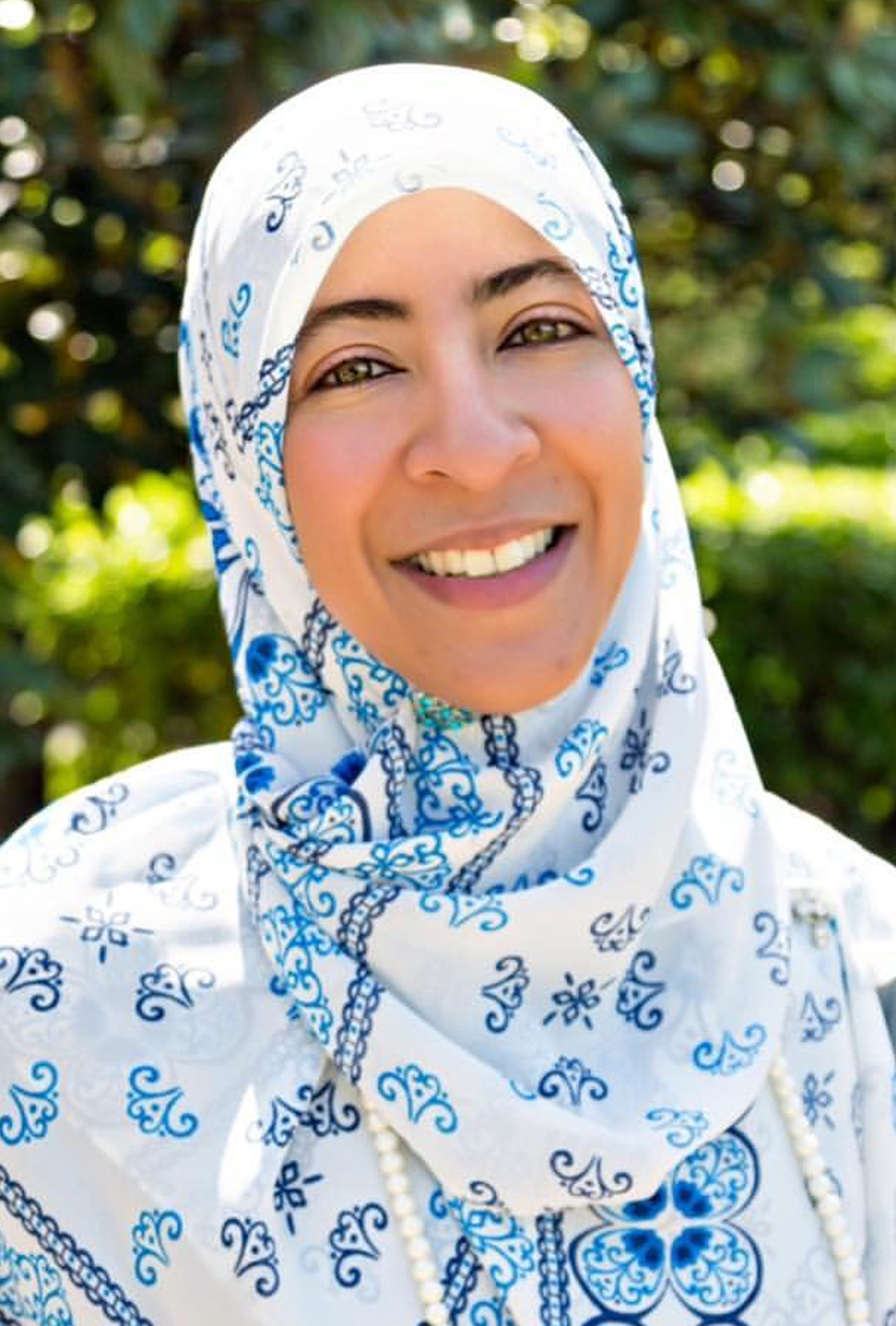 Ustadha Zaynab Ansari spent a decade studying Farsi, Arabic, and traditional Islam in the Middle East, graduating from a seminary in Damascus, and spending time in the land of her ancestors. She also took degrees in history and Middle Eastern Studies at Georgia State University, where she collected oral histories from Atlanta's historic African-American Muslim community for her research.
Ustadha Zaynab serves as an instructor, board member, and scholar-in-residence at Tayseer Seminary, where she teaches classes on Islamic law, Qur'anic studies, Prophetic biography, American history, and women in Islam. She is a contributor to various Islamic educational portals, including SeekersGuidance and Rabata, the latter a pioneering online resource for women's theological training. 

Ustadha Zaynab has been teaching with Ribaat since 2015. She teaches the Level 2 course, "Understanding the Muslim World".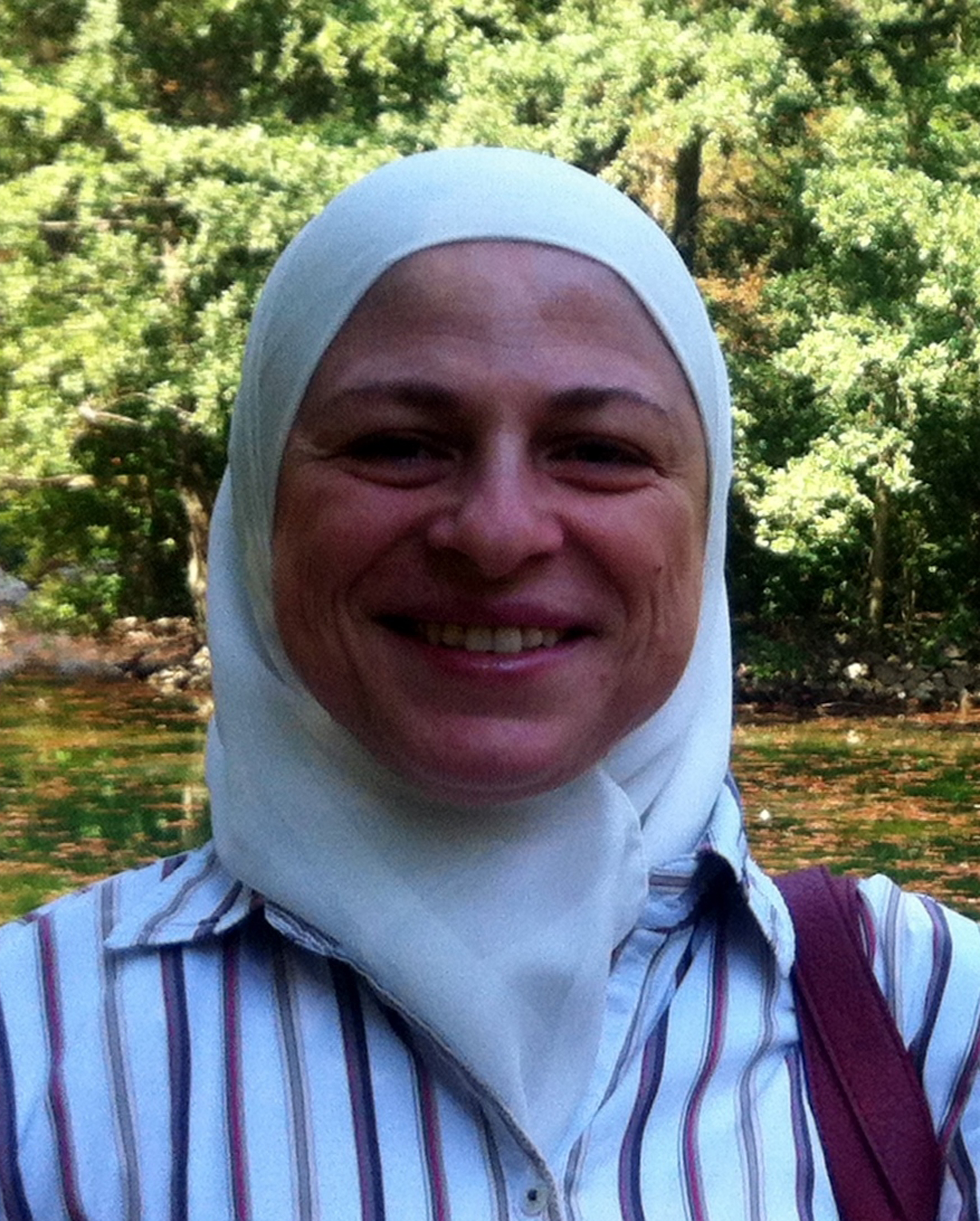 Anse Dahlia Kasswani was born in Syria and has lived in Egypt, the USA and Canada. She is currently married with three grown children and lives in Dubai, UAE. As an English Literature graduate, Anse Dahlia pursued her passion for English through courses, communicating with native speakers, reading, and teaching. As an adult, she studied Early Childhood Development and pursued her Islamic education in Damascus, including in-depth studies of Tafsīr, Sīra, Fiqh, and ʿAqīda. She is extremely proficient in Tajwīd, gaining certification in memorization and recitation of the last two ajzāʾ from the Ministry of Islamic Affairs in Damascus. For the last 10 years she has taught English in schools, supervised youth groups, and has provided young adult programs for Muslim girls. She also works closely with young women at her local Masjid.

Anse Dahlia has been teaching Tafsir with Ribaat since 2015. 
Anse Sana Mohiuddin, born in Canada and raised in Texas, attended Texas A&M University, graduating with a History degree and a minor in Religious Studies.  Soon after graduating she moved to Chicago, where she worked simultaneously on her Islamic studies degree and graduate school. In 2013, she graduated from Northeastern Illinois University with a graduate degree in Marital and Family Therapy. In 2015 she graduated from Jamia Zainab lil Banaat, Lusaka Zambia, with a degree in Islamic Studies (ijāza in hadith, tafsīr, fiqh, and sīra).  
Along with her educational pursuits, Anse Sana has volunteered from a young age with various local and national organizations. She worked closely with the Muslim Youth of North America (MYNA) during high school in both her hometown and on a national level, and chaired the national MYNA conference at ISNA at the age of 17. In college, she worked with the Muslim Students Association (MSA) and was the sisters' coordinator for her university in her final year of undergraduate studies. Since moving to Chicago, she has taught Quran classes and volunteered with Sisters Steppin' Up (SSU). 
Ustadha Sana has taught Arabic with Ribaat since 2015 and also teaches the Level 2 aqida elective, "The 99 Names of Allah (swt)".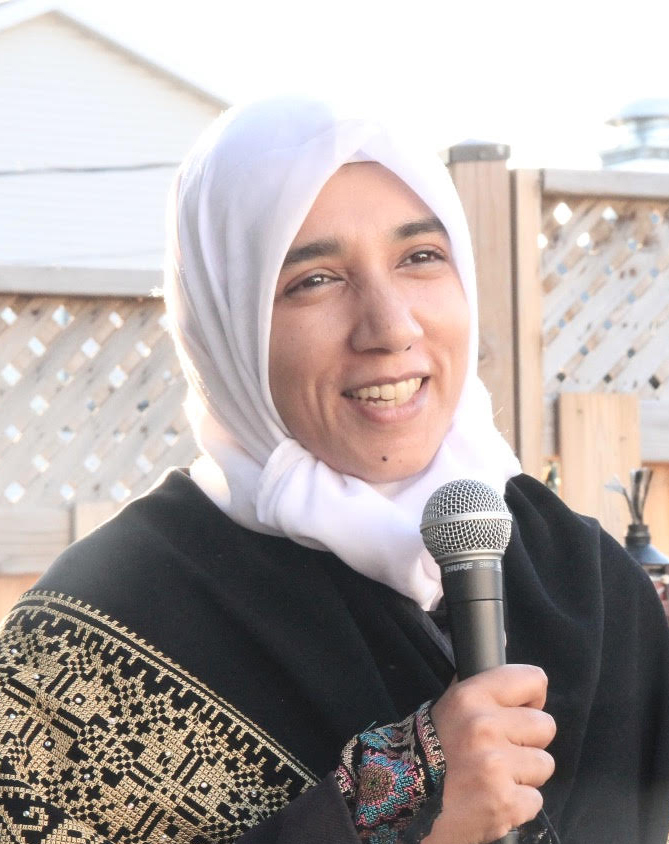 Anse Shehnaz Karim has studied with the foremost scholars of Syria, including Anse Tamara Gray. She received her ijāza in the recitation of Quran from the late Shaikh Muḥyī al-Dīn al-Kurdī in 1999. Anse Shehnaz has a degree in education from the University of BC; her expertise includes curriculum design and pedagogy from a holistic spiritual perspective. Anse Shehnaz is one of the founding members of Sanad Collective, and she teaches weekly at the Rhoda Institute in Ottawa.
Anse Shehnaz has been teaching Islamic Sciences courses with Ribaat since 2018.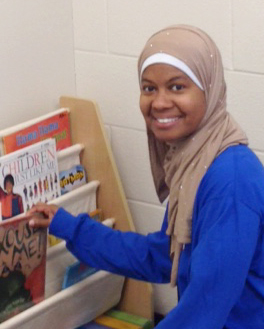 Ustadha Safiyyah Salaam was born to convert parents in New York State and raised in Alabama, USA. She holds a Bachelor's degree in Spanish and a Master's degree in Collaborative Education K-6 with an English as a Second Language (ESL) endorsement. She began her career in Special Education, and currently teaches ESL grades 4-5 at an urban public school. In addition, she leads a bi-monthly club for Muslim girls ages 6-11. She has been a student and volunteer with Ribaat since its inception. Ustadha Safiyyah is a wife and mother of three children.
Ustadha Safiyyah has been teaching  "Teaching Skills and Methodology for Elementary" with Ribaat since 2017.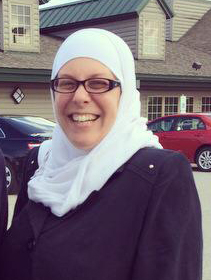 Anse Najiyah Maxfield is the award-winning author of many articles, poems and short stories. Her young adult novel, Sophia's Journal, explores themes of inclusion and identity and is being taught in several middle and high schools across North America. She spent three years as the Managing Editor of Discover: The Magazine for Curious Muslim Kids and is now head of publishing at Daybreak Press, Rabata's non-profit publishing company. She lives in Hutchinson, Kansas where she kayaks in the summer, crochets in the winter, and plays "The Floor is Lava" with her four granddaughters year-round.  

Anse Najiyah has taught English and history in the States and in the Middle East, and now teaches two courses with Ribaat: "Public Speaking and Community Outreach" and "Writing Your Story: Creative Writing", in addition to leading Project Lina workshops and periodic webinars on the writing craft.
Anse Najiyyah has been teaching communication courses on writing and public speaking with Ribaat since 2015.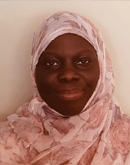 Ustadha Rukayat Yakub is researcher and author. In 2017 she established Light Legacy Books, a children's publishing house dedicated to telling the stories of little-known heroes from across the globe. Rukayat is an AMI certified Montessori elementary teacher and she studied Arabic and traditional Islamic sciences in the UK, Morocco, Spain, Mauritania and the United States.
She currently resides in New Jersey, USA and is a member of the advisory board for United We Create, a project that seeks to educate the community about Islamic cultures through the arts. She also volunteers with La Convivencia, a nonprofit organization dedicated to peace, social justice and community service.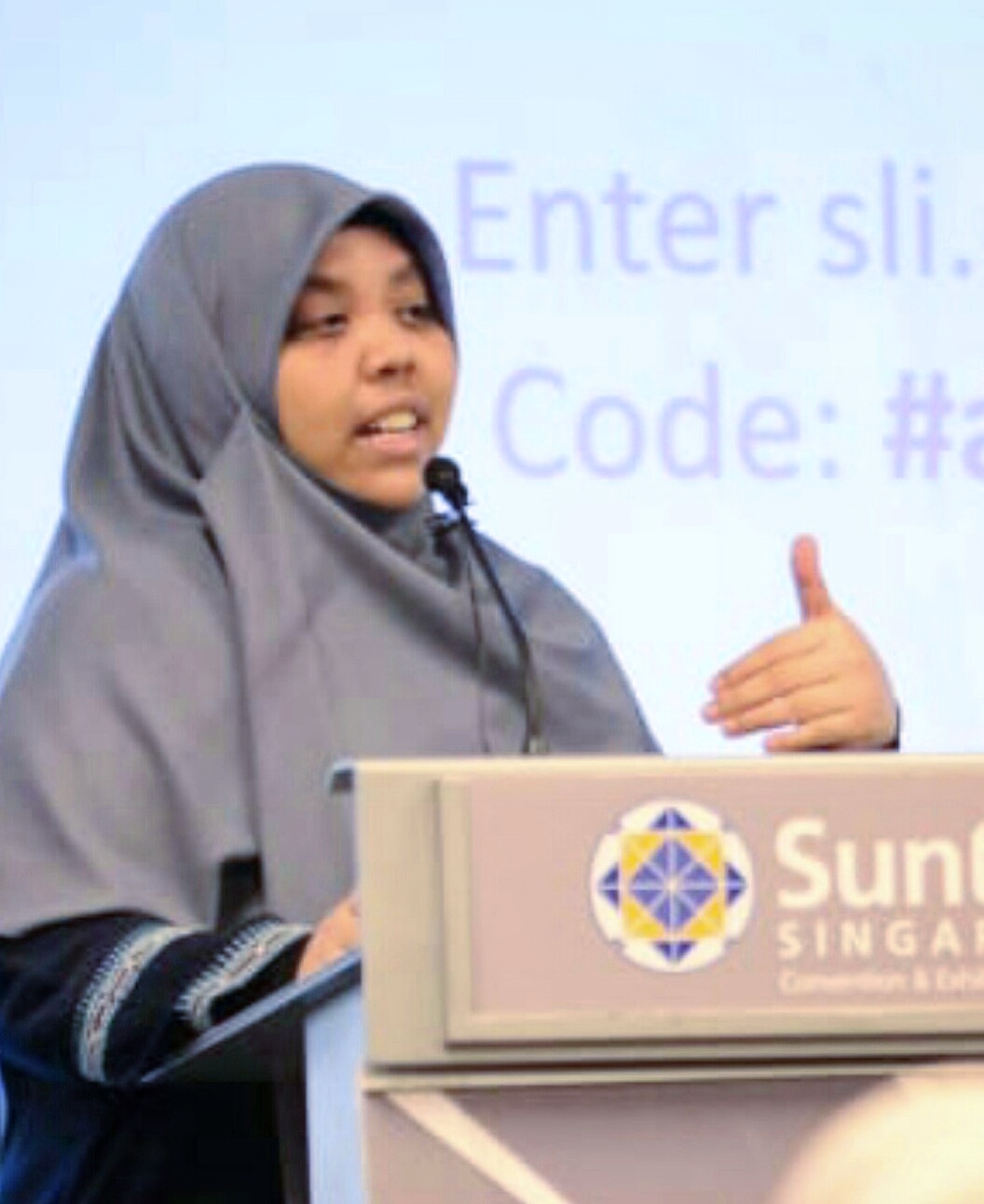 Anse 'Alimatunnisa Abdul Ghani was born and raised in Singapore. She studied Arabic and Islamic sciences at Madrasah Wak Tanjong Al-Islamiah for 12 years. Afterwards, she travelled to Damascus, Syria once completing her GCE A-Level to pursue her bachelor's degree from Abu Al Nour University in the Faculty of Islamic Da'wa. Anse 'Alimah spent four years in Damascus, Syria and one year in Beirut, Lebanon learning from various scholars, both male and female. She considers Damascus her hometown; a place where she found profound spirituality and amazing upbringing. She is now back in her home country Singapore and enjoys sharing the gems she has gained from her teachers with her community. She has experience in teaching Islam to students of various ages and backgrounds, including students with learning differences such as Autism, Down Syndrome and ADHD. She enjoys working with youth and adults alike - those who are new to Islam or learning more about the sacred sciences.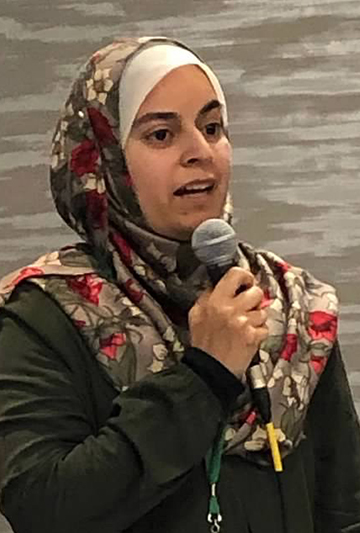 Dr. Farhana Yunus is a lifelong student of sacred knowledge. She has completed the Ribaat Teacher Certification through the Ribaat Academic Institute, completed Bayyinah Access 1, 2, and 3, studied the Ajroomiyah with Qutoof Academy, completed tajwīd and studied the Jazariyyah with Rahman School of Orlando, and studied with Islamic Online Institute with the Islamic Circle of North America Sisters Wing. She has been teaching Tafseer of the Quran for over 10 years and currently runs a study circle for women of Quran Tafseer and Seerah. She also organizes the women's Annual Spirit Retreat, has served on the Muslim Womens Organization Board, and is a Girlscout Troop leader. She is a mother of five children, an optometrist, and she loves to travel, hike, kayak, run Disney marathons, and spend time with her family.
She joined Ribaat as an instructor in 2021, and also teaches for both the Rabata youth programs, Rabateens and Dragonflies.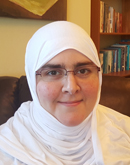 Anse Eamaan Rabbat was raised in the United States and in Syria, where she benefited from renowned female teachers of the Islamic sciences, including tajwid, sirah, hadith, fiqh, and aqīdah. After moving to the United Arab Emirates, she earned her Bachelor's in Mass Communications with concentrations in Advertising and Journalism and later earned a Master's in Educational Leadership and Administration. Since graduating university, she has dedicated her time to the education and upbringing of children and adults. She has held various positions in educational institutions and schools, and volunteered at various educational centers. She has been honored to serve as Director of the Ribaat Academic Institute since its inception in Fall 2013 and presently serves as Rabata's Education Director.

Anse Eamaan began teaching at Ribaat in 2015.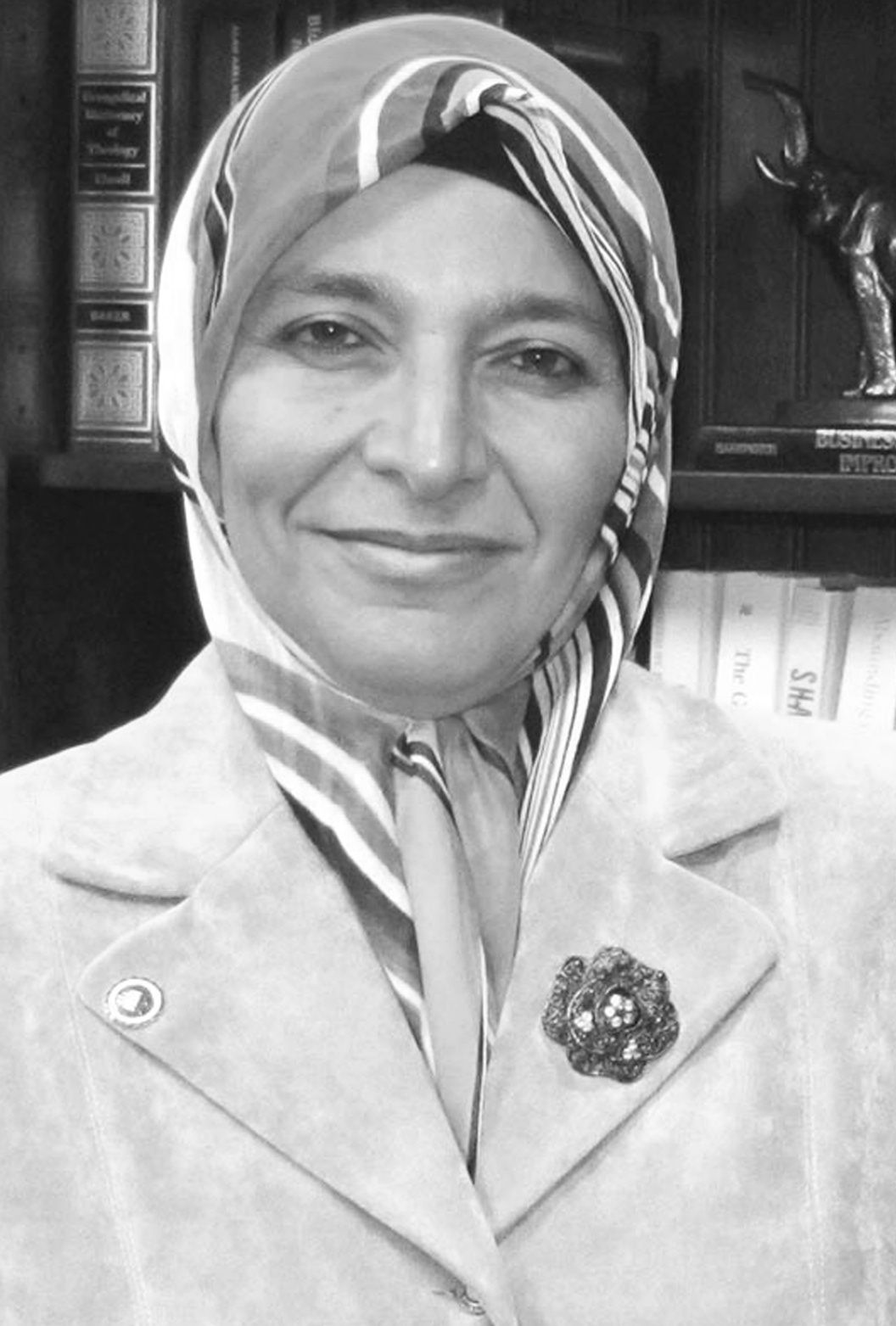 Dr. Zainab Alwani is the Founding  Director and the first Associate Professor of Islamic Studies at Howard University School of Divinity (HUSD). She is also the chair of the Master of Arts (Religious Studies) program at HUSD. Dr. Alwani received her Ph.D. in Islamic Sciences and Islamic Jurisprudence from the International Islamic University in Malaysia. Her Ph.D. dissertation focused on the implementation of the higher aims of Islamic law (Maqāṣid al Shariah) within the domain of the American Muslim family. She has authored and co-authored a wide variety of publications ranging from books, textbooks and book chapters, to scholarly articles. She is particularly interested in deriving methodologies for approaching the Qur'an, Sunna and Islamic jurisprudence in the area of women and family relations. 
Dr. Alwani is currently serving as the Editor-In-Chief of the Journal of Islamic Faith and Practice, a scholarly peer-reviewed academic journal published by the Islamic Seminary Foundation in partnership with IUPUI University Library. Her research focuses on Quranic studies, Islamic jurisprudence, the relationship between civil and religious law in the area of women and family. 
Dr. Alwani is the first female jurist to serve on the board of the Fiqh Council of North America and currently serves as the Council's Vice-Chair. Currently, Dr. Alwani is working on a groundbreaking project regarding orphan care, the Orphan Care Project.
Dr. Alwani is a mother of four, and a grandmother of six. Her hobbies include spending time with her family, reading, writing and traveling.
She began teaching Tadabbur of the Quran at Ribaat in 2021.
Tajwid Program Instructors
Anse Ola Habbab was born in Syria, and spent her childhood and adolescence between the US, Lebanon, and Syria. She spent 10 years under the teaching and guidance of her teachers, with whom she learned Tajweed, Fiqh, Aqeedah, and Hadith, and earned an Ijaza in both Quran and al-Qaida al-Nuraniyyah. Additionally, Anse Ola studied Computer Engineering at Syrian Virtual University in Damascus, then completed a graduate program and took a Web Development Certificate at Sacred Heart University in Fairfield, CT. She currently resides in Connecticut.

Anse Ola has been teaching tajwid with Ribaat since 2015 and also works with tajwid students one-on-one as part of the Quran Program.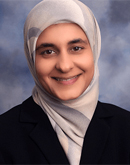 Anse Saadia Mian is board-certified in internal medicine and endocrinology. After completing an undergraduate degree in psychology at the University of Michigan, she went to medical school at Michigan State University. She works full-time at Metro Detroit Endocrinology Center in Dearborn, Michigan.
During this time she went to Syria to study Arabic, Quran and sacred knowledge. She received her Ijaza in the Hafs recitation from Shaykh Abu al-Hassan Al-Kurdi (May Allah swt be pleased with him) and also from Shaykh Krayyim Rajih. She completed the memorization of the Quran and is currently working on obtaining an ijaza al-ghaib (ijaza in memorization). She helped to launch the Ribaat Quran program and teaches tajwīd for Ribaat. She is author of The Crowning Venture, a book about women who have memorized the Quran.
She is a member of the founding board of Rabata and continues to serve while working full-time as an endocrinologist. She is also a member of AACE (American Association Clinical Endocrinologists), Endocrine Society, Syrian American Medical Society and Women Physicians for Humanity. In her free time she likes to volunteer for medical missions, walk outdoors, crochet, read and write.
Anse Saadia has taught tajwid with Ribaat since its inception in 2013.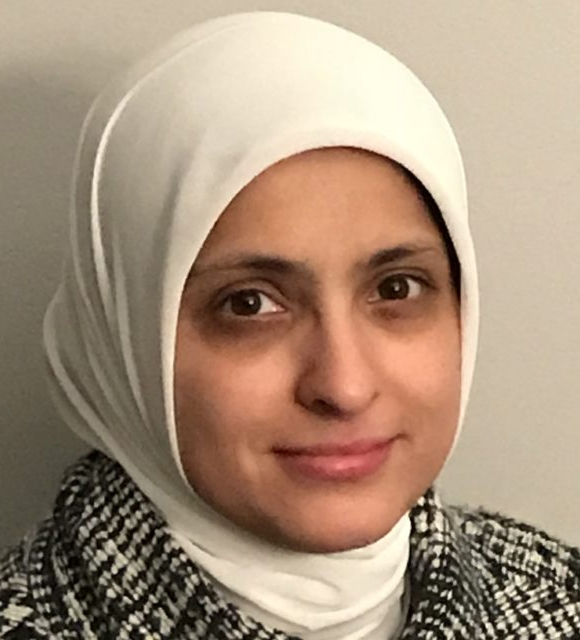 Anse Maryam Salman spent an initial period of three years in Damascus during the late nineties studying Arabic and Shafi'i jurisprudence. She completed the memorization of the Qur'an and received an ijaza in Qur'anic recitation from the late Syrian scholar, Shaykh Abu al-Hasan al-Kurdi. She has been actively involved in teaching both privately and in classroom settings to women, teenagers and children. She continues her Islamic studies at the Ribaat Academic Institute. She graduated with a degree in early childhood and elementary education and resides in Chicago with her husband and four children.
Anse Maryam has been teaching tajwid with Ribaat since 2015 and also works with tajwid students one-on-one as part of the Quran Program.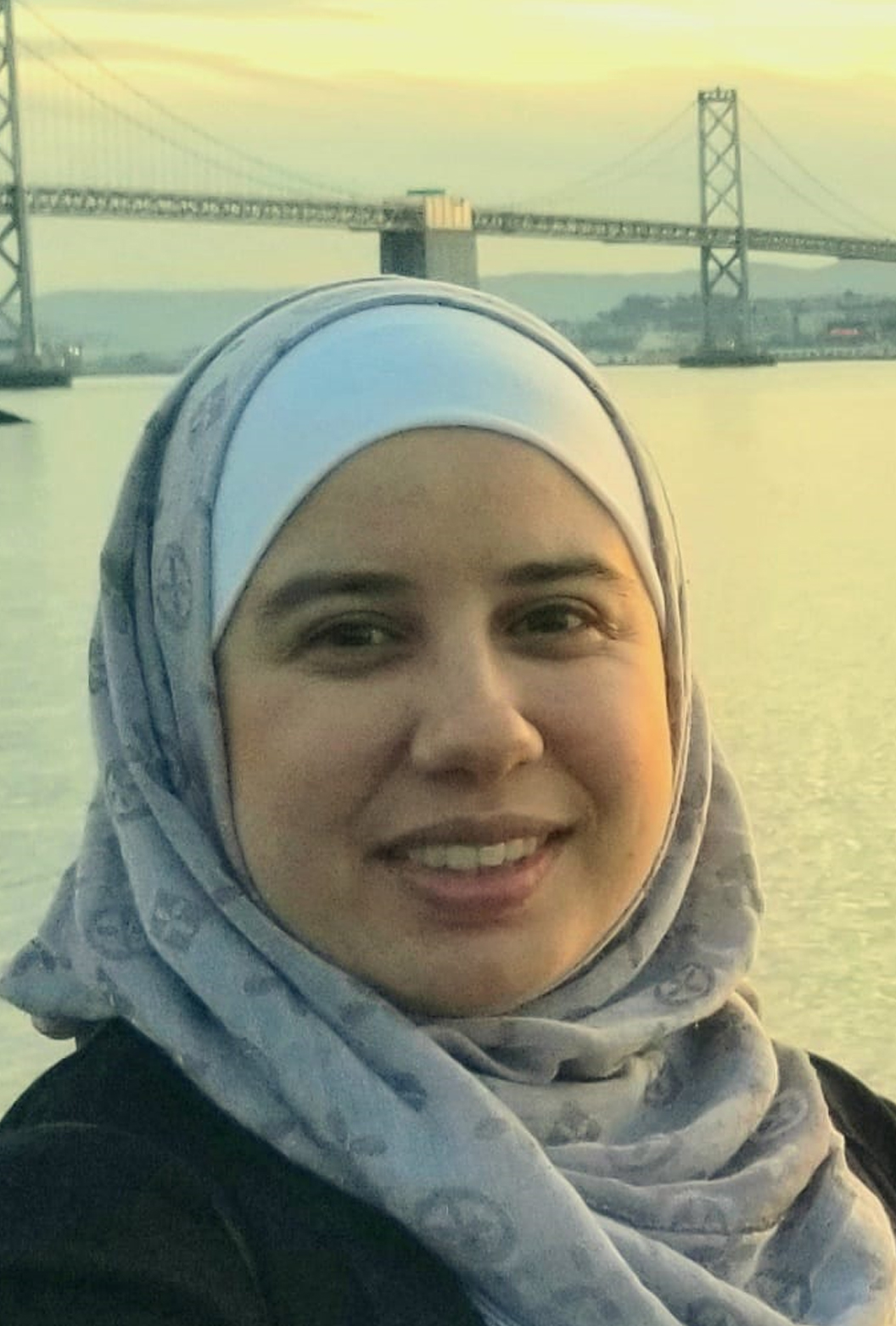 Anse Nawar Taleb-Agha is Syrian American and grew up in the Bay Area, California. On one of her first visits to Syria, she was introduced to a tajwid teacher and worked swiftly to receive an ijazah in the Hafs recitation from the late Shaykh Abu Al-Hassan Al-Kurdi (may Allah have Mercy on him.)  While studying tajwid, she fell in love with Damascus, and began to visit more frequently until she eventually moved there for three years to study Arabic, Tafsir, Fiqh, Hadith Sciences and more. During that time, she also memorized the Qur'an and received an ijazah from Shaykh Muhammad Nizar al-Kurdi.
Anse Nawar holds a BA in Linguistics and MA in Teaching English as a Second Language (ESL) and has been teaching ESL at local language centers and community colleges since 2013. She lives in California with her husband and uses her spare time tending to one of her many hobbies, including crochet and punch needling.
Anse Nawar has taught both locally and online, and began teaching with Ribaat since 2015, working one-on-one with Ribaat Tajwid students.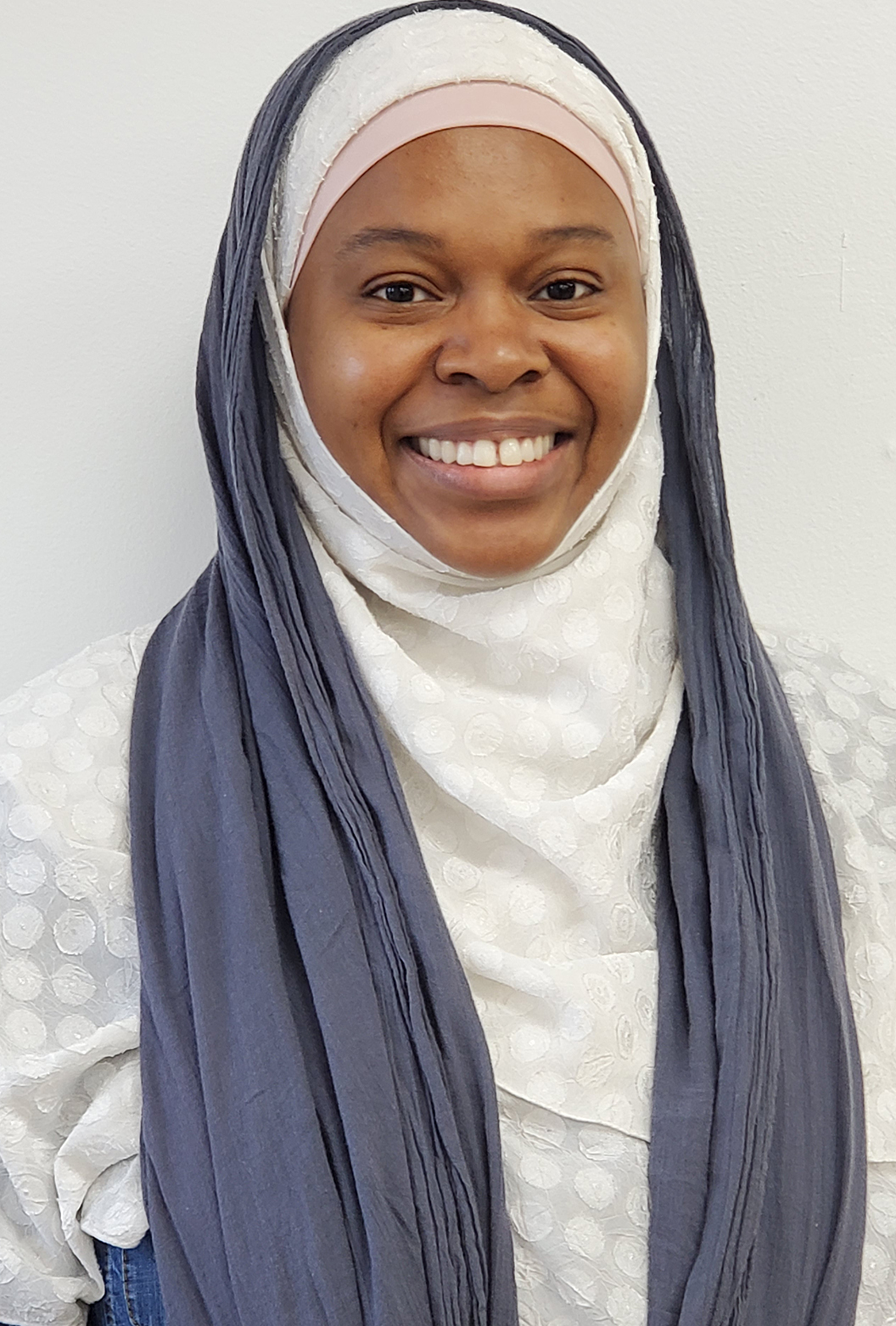 Anse Hafsa Abdul-Hakeem, born and raised in Georgia and now living in New Jersey, has been a lifelong seeker of Sacred Knowledge. She began her studies in her youth with local scholars and later was able to travel overseas to pursue deeper studies in Tarim Yemen, Jordan and Egypt. She holds certifications in topics such as Tajwid, Fiqh, and Arabic grammar. Her hopes to pursue Islamic scholarship continued when she heard about Rabata and was recommended to jump on the wave by her community teachers. She found through Ribaat a means that connected her to the legacy of Muslim women's scholarship and leadership. She graduated with the first Ribaat cohort, earning the Ribaat Teacher Certification. She is still studying but also enjoying family life, teaching and working in the non-profit sector in social services. 
She has been a Ribaat Tajwid teacher since 2020 and is a teacher with Dragonflies, Rabata's youth program.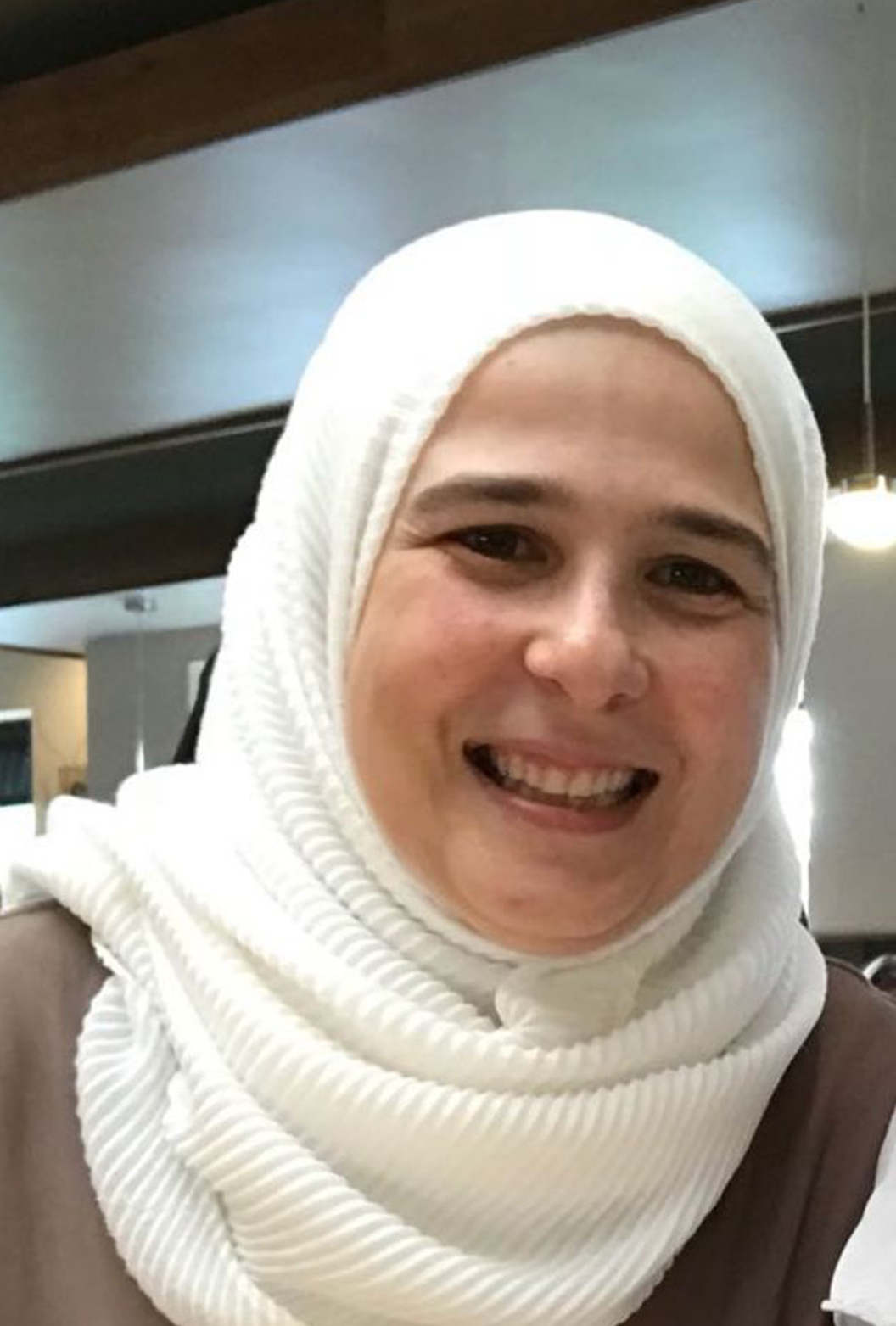 Anse Hala Daker grew up in Damascus, Syria where she received Islamic knowledge including Tafsir, Hadith, Sira, and Aqeeda from various female teachers. In 2006, she moved to Illinois with her husband and 2 children to pursue her MA in Early Childhood Education with ESL endorsement. She still lives in Illinois, and is now a proud grandma to her granddaughter.
Throughout her life Anse Hala has worked with her friends to run summer Quran programs for children in her community. She has taught both locally and online, and began teaching with Ribaat in 2015, working one-on-one with Ribaat Tajwid students.


Arabic Program Instructors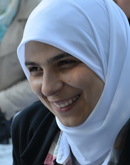 Anse Anna-Maria Ramzy has learned Arabic from scratch as a non-native speaker. Her relationship with this beautiful language took her to the University of Oxford, where she gained a First Class in her Arabic degree and is now working on her PhD. Her undergraduate studies led her to the lands of Syria, where she met Anse Tamara Gray, honed her Arabic skills through intense study, and embarked upon the journey to gain her ijaza in tajwīd. Since graduating, Anse Anna-Maria has focused on Arabic teaching and curriculum development, determined to make the language easy and accessible to all those wishing to learn it.  Her firm belief is that Allah would not have revealed His words in a language some cannot learn. It is possible. You can do it. And she looks forward to accompanying you along this journey.

Anse Anna-Maria built the Ribaat Arabic Grammar Program and continues to oversee this department. She has been teaching with Ribaat since its inception in 2013.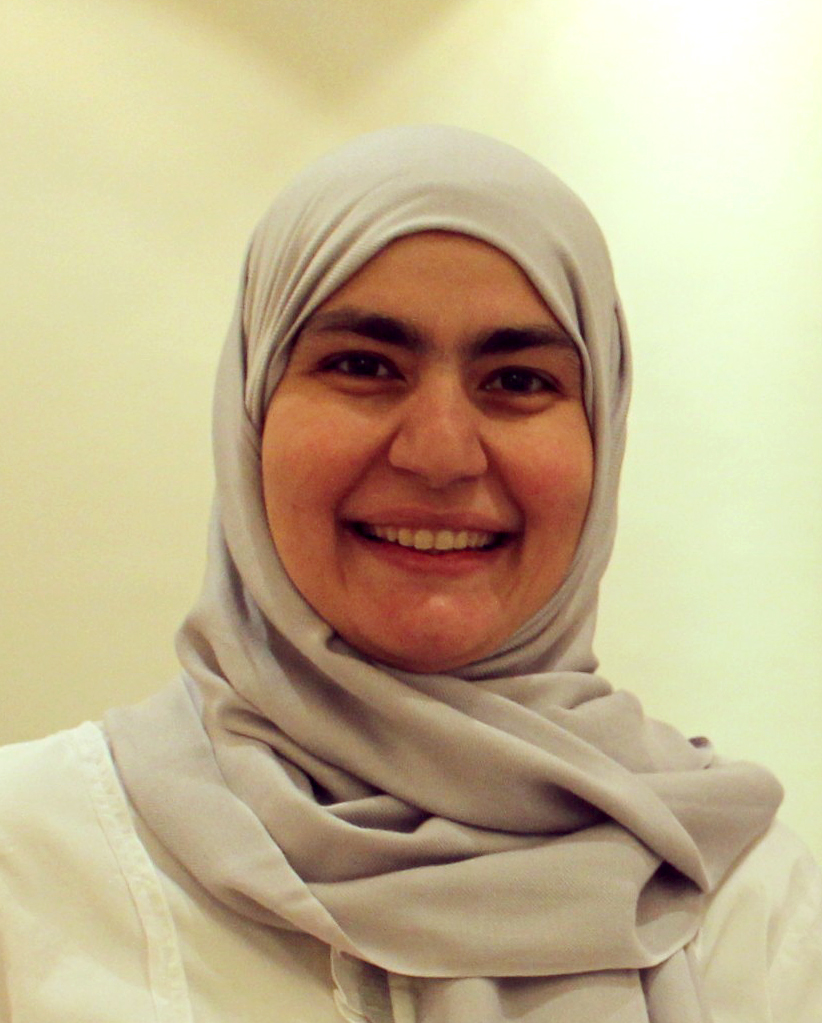 Anse Raghad al-Sayyid moved to Canada in 2012, hailing from Damascus, where she spent 15 years teaching ESL and Islamic courses such as the sīra and companions of the Prophet (s). When she arrived in North America, she put her language skills to good use tutoring Arabic. Anse Raghad comes from a family that placed a high priority on learning about Arabic and developing beautiful character, and both of these traits make her the perfect fit for teaching Arabic.
Meeting Western Muslims in Canada and the US, and seeing their thirst for knowledge has inspired Anse Raghad. "I get inspired every time I begin a relationship with a new student," she says, "and I can't wait to meet women from all over the world through Ribaat!" 
Anse Raghad built the Ribaat Arabic Conversation Program and continues to oversee this department. She has been teaching with Ribaat since its inception in 2013.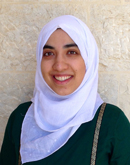 Anse Nishat Aisha Lal was raised in Cardiff, Wales. A born Muslim of Indian descent, she began studying Arabic at age 14, which was her springboard to receiving Bachelor's degrees in Arabic and History from the University of London. She then traveled to Syria for her third year of study, where she met Anse Tamara Gray, earned her ijāza in tajwīd and studied at the University of Damascus. Upon her return to England she earned a Master's degree in Arabic Translation from the School of Oriental and African Studies in London, after which she got married and now has two little children. Anse Nishat has taught both Arabic and tajwīd online extensively as well as in person. "Learning Arabic is the key to the vast treasures of Islam, and I'm excited to help students begin their journey into the Qur'an and other Islamic texts with confident foundations."
Anse Nishat has been teaching Arabic with Ribaat since 2014. She also works with tajwid students one-on-one as part of the Quran Program and teaches Sira in her local community.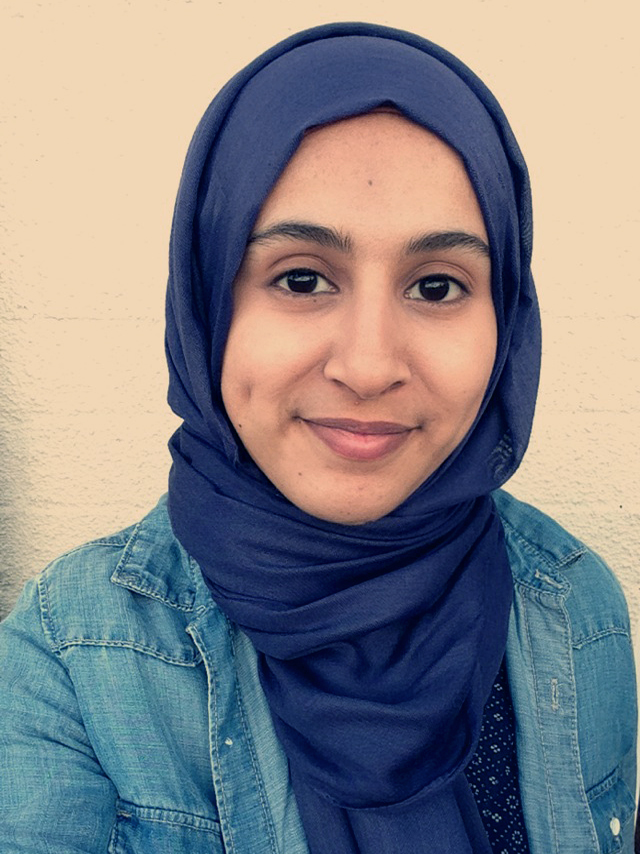 Anse Saimah Asghar was born in London and was raised in West Yorkshire, England. She currently resides in London and works as an an English teacher at a secondary school. Anse Saimah holds a BA in Arabic and Development Studies and an MA in Translation Studies from SOAS, University of London. She has extensively taught Arabic and Islamic studies at her local masjid. She has proven to be a popular instructor for Ribaat's Arabic class for beginner students as well as a grammar instructor for the higher level courses. 
Anse Saimah has been teaching Arabic with Ribaat since 2015.
Ustadha Liana Reading received her Bachelor's degree in Economics and holds a Masters degree in Teaching Arabic as a Foreign Language. In between her BA and MA, she spent a year studying Arabic overseas, where she earned a certificate of completion for all levels of the Arabic language from an accredited university. In addition to teaching Arabic with Ribaat, Ustadha Liana has been teaching Arabic at a local university since 2006. While the Spring of 2017 was Ustadha Liana's first semester teaching at Ribaat, she has been a Ribaat student since the beginning and continues to take classes while she teaches and raises her children. She feels blessed to give back to a program that has enriched her life in so many ways. Ustadha Liana considers herself a life-long student of Arabic, as it is not her native language. She sees this as a strength when teaching non-Arabic speakers the many complexities of the language because she knows firsthand the challenges to learning Arabic. Ustadha Liana says that she hopes to help women learn and love one of the most beautiful languages in the world. She feels fortunate and honored to be able to give back to this beautiful community of women, and prays that her classes are beneficial. 

Ustadha Liana has been teaching Arabic Grammar with Ribaat since 2017.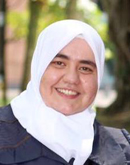 Anse Abeer Aborshaed,
originally hailing from Syria, was born and raised in the blessed Madinah Al Munawarrah. Upon her return to Syria, she studied with some of the most renowned teachers in Damascus in the areas of fi
qh, 'aqidah, sirah, hadith, tafsir, tajweed, rijal,
and sciences of hadith at the Nurriyah Hadith School.
Anse Abeer has received
ijazas
in the recitation of the Quran from the late Shaykh Muhyi al-Din al-Kurdi in 2001, after which time she memorized Imam Al-Nawawi's Riyadh Al-Salihin. She holds an ijaza in memorization of the Forty Hadith of Imam Nawawi and a certification in teaching of Al-Qa'idah al-Nuraniyyah. In addition to her religious studies, she has a diploma in medical engineering from Damascus University.
She has been a
tajwid
teacher for the Ribaat Tajwid Program since 2017 and also teaches Arabic Conversation.  Currently, she teaches Arabic, Quran, and Islamic Sciences to an array of students in Kuala Lumpur, Malaysia.
Ustadha Nadia Salma was born in Hyderabad, Pakistan. After completing high school, she joined Jaamia Ayesha Siddiqua in Karachi in 1996. She spent six years studying both classical and modern literary Arabic, in addition to classical texts on other Islamic sciences, including Tafsīr, 'Aqīdah, Tajwīd, Hadīth, Fiqh, sīrah, and Islamic history. After graduating in 2002, she taught Tafsīr, usūl al-Tafsīr, Fiqh, conversational Arabic (al-Hiwār), Arabic grammar, poetry, literature, and calligraphy at the same institute. She moved to the US in 2010 and co-founded Nakhlah Institute with the goal of providing higher Islamic education. In the US, she continues to deepen her knowledge by studying with local teachers, including Shaykh Jihad Brown, Anse Tamara Gray, and Shaykh Khalil Abdur-Rashid. In order to contextualize her classical training, she attends seminars on modernity, feminism, liberalism, atheism, and other relevant topics. Ustadha Nadia Salma currently resides in Sharon, MA with her husband and kids. Ustadha Nadia began teaching Arabic grammar with Ribaat in 2020.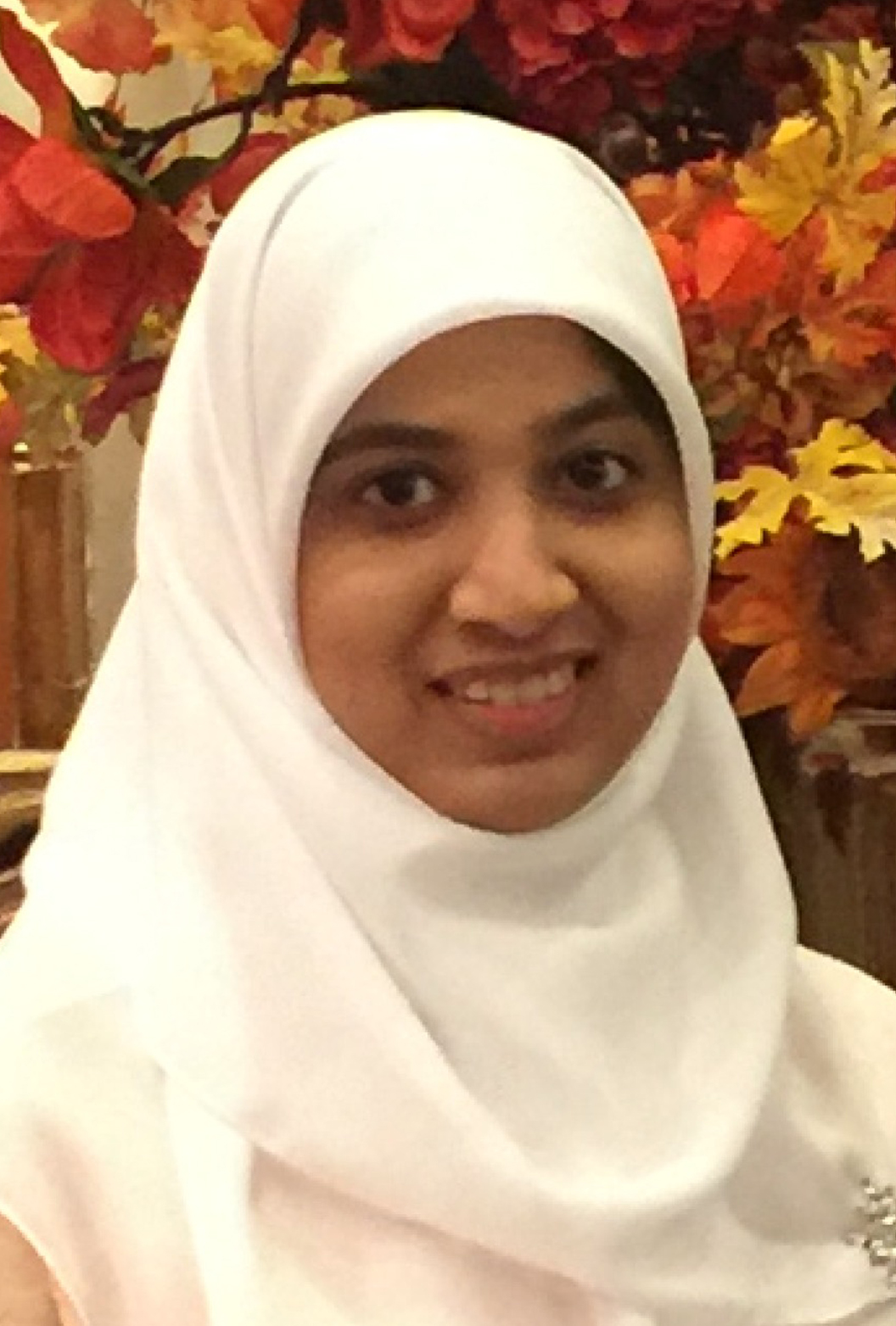 Ustadha Asma Alam
was born and raised in Toronto, Canada. She's marveled at the beauty of the Arabic language ever since her Hajj at 19 years old. She completed her bachelors of science in Biology from York University while simultaneously completing a 2.5 year Arabic curriculum with Mufti Yusuf Mullan of the Toronto Shariah Program. After moving to Chicago, Ustadha Asma continued her studies at the Institute of Islamic Education in Elgin, Illinois where she received merit awards in both Arabic and Hadith memorization. 
Ustadha Asma combined her interest in Science and Linguistics by recently completing a degree in Communication Disorders & Deaf Education. She plans to pursue a Masters in Speech & Language Pathology very soon inshaAllah. Currently, Ustadha Asma works full time with the Toronto Shariah Program as both their program administrator and a teacher. 
Ustadha Asma met Anse Tamara in 2011 and has been attending halaqat and studying with Ribaat ever since the pilot Companions of the Prophet class. Ustadha Asma began teaching Arabic Grammar with Ribaat in 2020.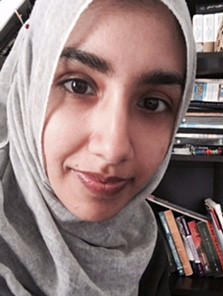 Ustadha Nazish Mithaiwala was born and raised in Atlanta, GA. She holds a BA in History, a minor in Religious Studies, and a J.D. She is licensed to practice law in the State of Maryland, but spends much of her day homeschooling her two kids. In 2013, she traveled to Egypt to study the Arabic language, under private instruction, and has continued in some capacity for the past seven years. She is, and insha Allah, always will be a student of Arabic and memorizing the Quran. 

Ustadha Nazish began teaching Arabic with Ribaat in 2020.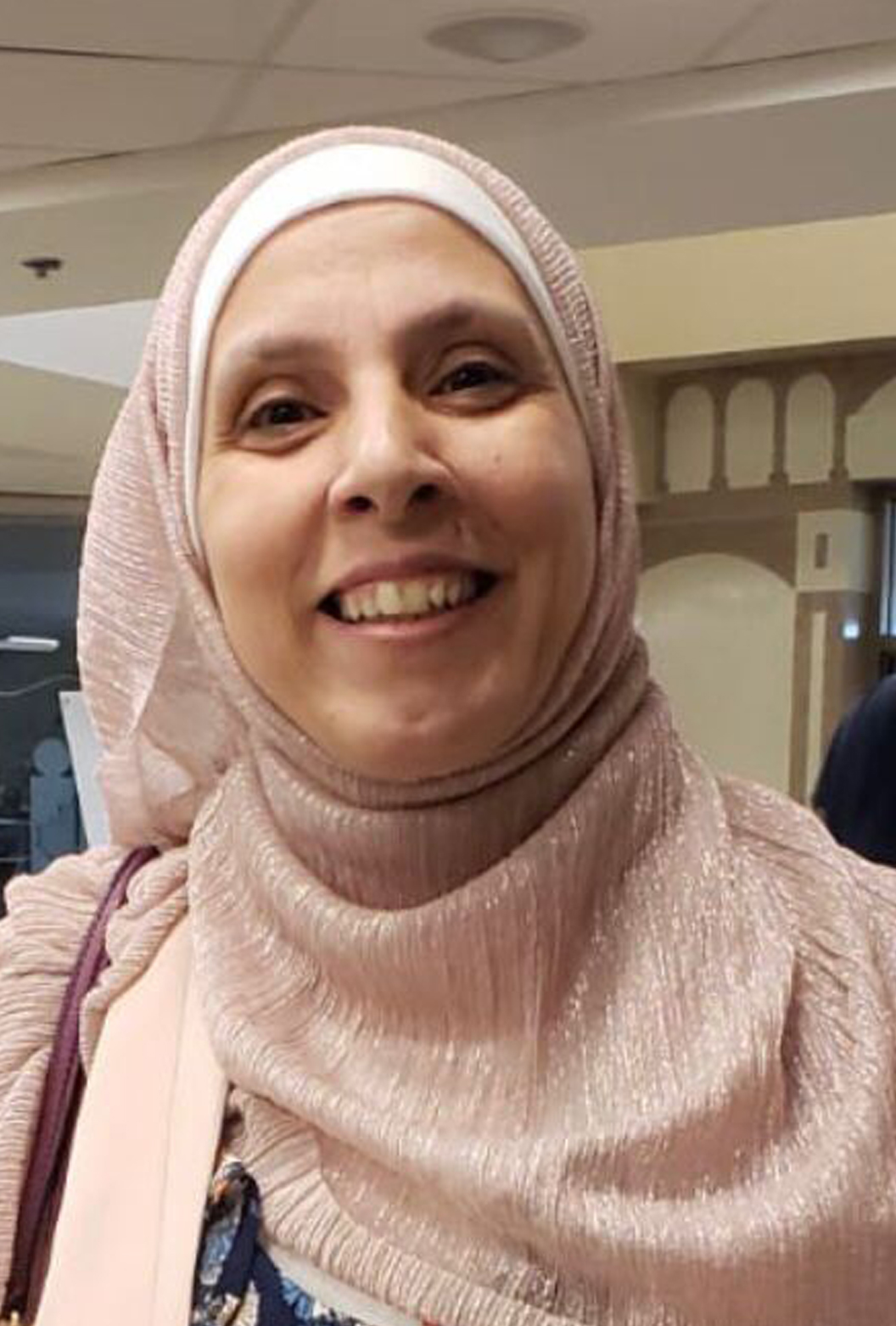 Anse Fida Chamseddine holds a Bachelor's Degree in Arabic Language and Literature from the Lebanese University in Beirut and certificates in Adult Education in Teacher Training and Development and French, in which she is also fluent. Anse Fida has lived in Lebanon, Saudi Arabia and Toronto. She has studied and worked diligently for over 30 years to bring the love and understanding of Arabic to students of all ages. In addition to coordinating the Arabic Department for a Toronto private Islamic school, she has developed both Arabic and French curricula, taught Qa'idah Nuraniyyah, Quran and tajwid. 
Anse Fida resides in Toronto and has been teaching Arabic at Ribaat since 2020.

(Edited by Ribaat Registration - original submission Monday, September 4, 2017, 12:53 PM)