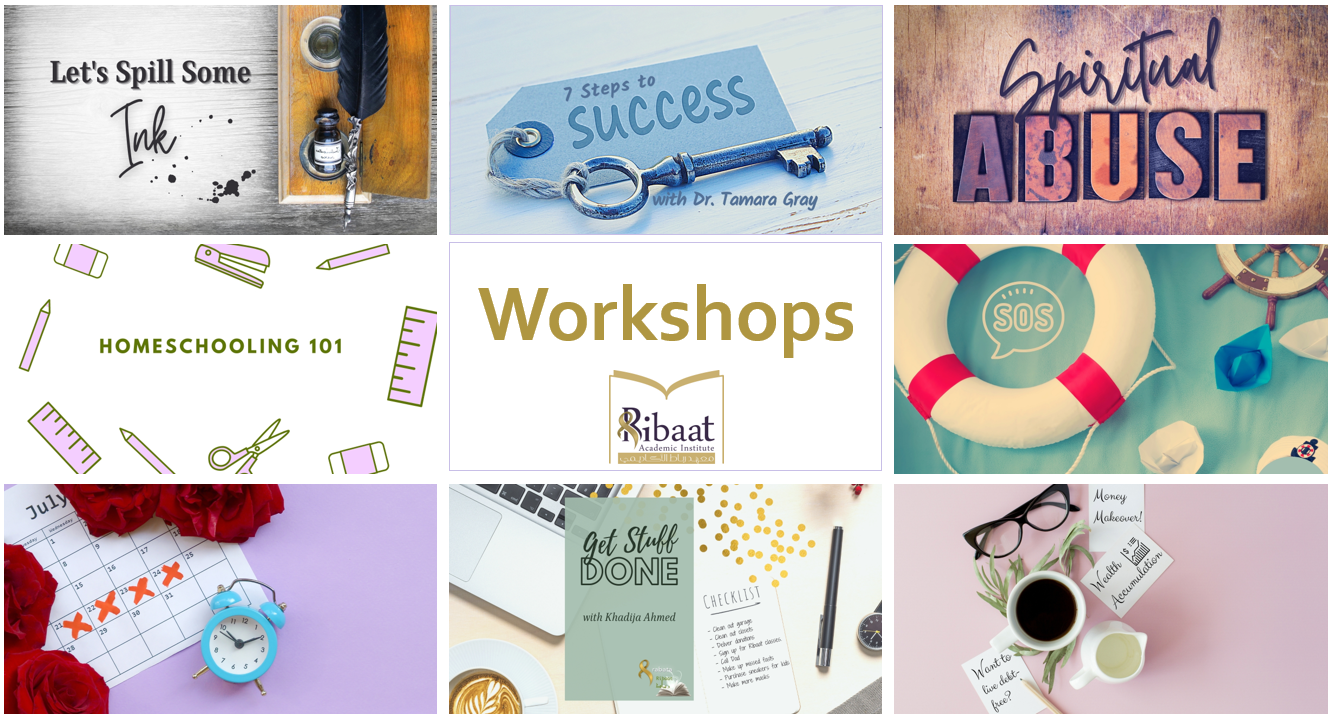 Ribaat workshops are short-term classes, each focused on a specific topic. Academic credit is not assigned for workshops, and they are not graded. Workshops are offered online periodically, with new workshops added each year. Workshop fees and durations vary depending on the topic. Some of these workshops include:
Ramadan Ready Workshop

Quran Ready Workshop

Hajj Ready Workshop

Project Lina: A Workshop for Converts

Convert Care Workshop

Speed Reading Workshop

MBTI Personality Types Workshops

Mystic Beats Drumming Workshops

Health & Wellness: The Prophetic Way

Spiritual Abuse Workshop

Marriage Workshop

Raising Children Workshop

Spiritual Abuse Workshop

"Is My Period Over?" Workshop

For information on our current workshop offerings, visit
register.rabata.org
.