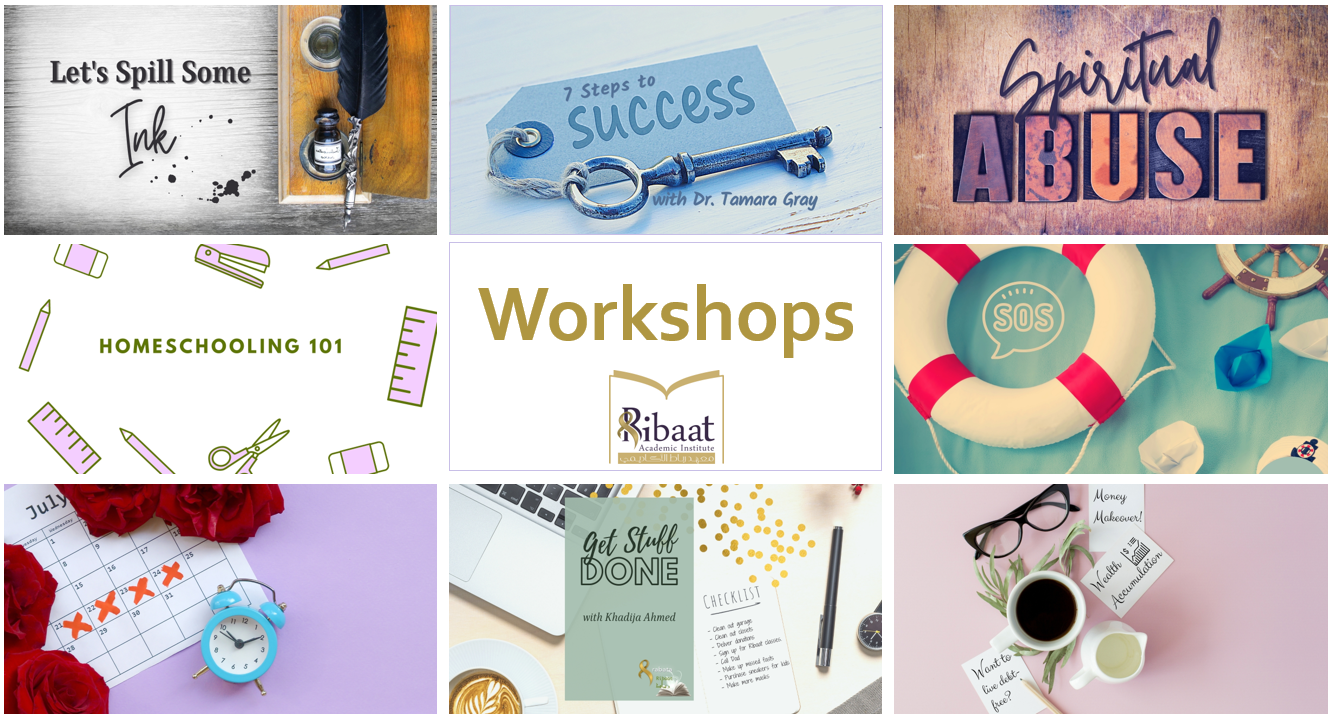 Ribaat workshops are short-term classes focused on a specific topic. Workshops are offered online periodically, with new workshops added each year. Some of these workshops include:
Project Lina: A workshop for converts

Ramadan Ready

Signs of the Day of Judgment

Summer Arabic courses

Fiqh of Fasting & Prayer

Quran Fluency

College Halaqa
Family Workshops
Speed Reading
Spiritual Abuse
"Is My Period Over?'
For information on our current workshop offerings, check the
Ribaat Homepage
.