Ribaat Graduates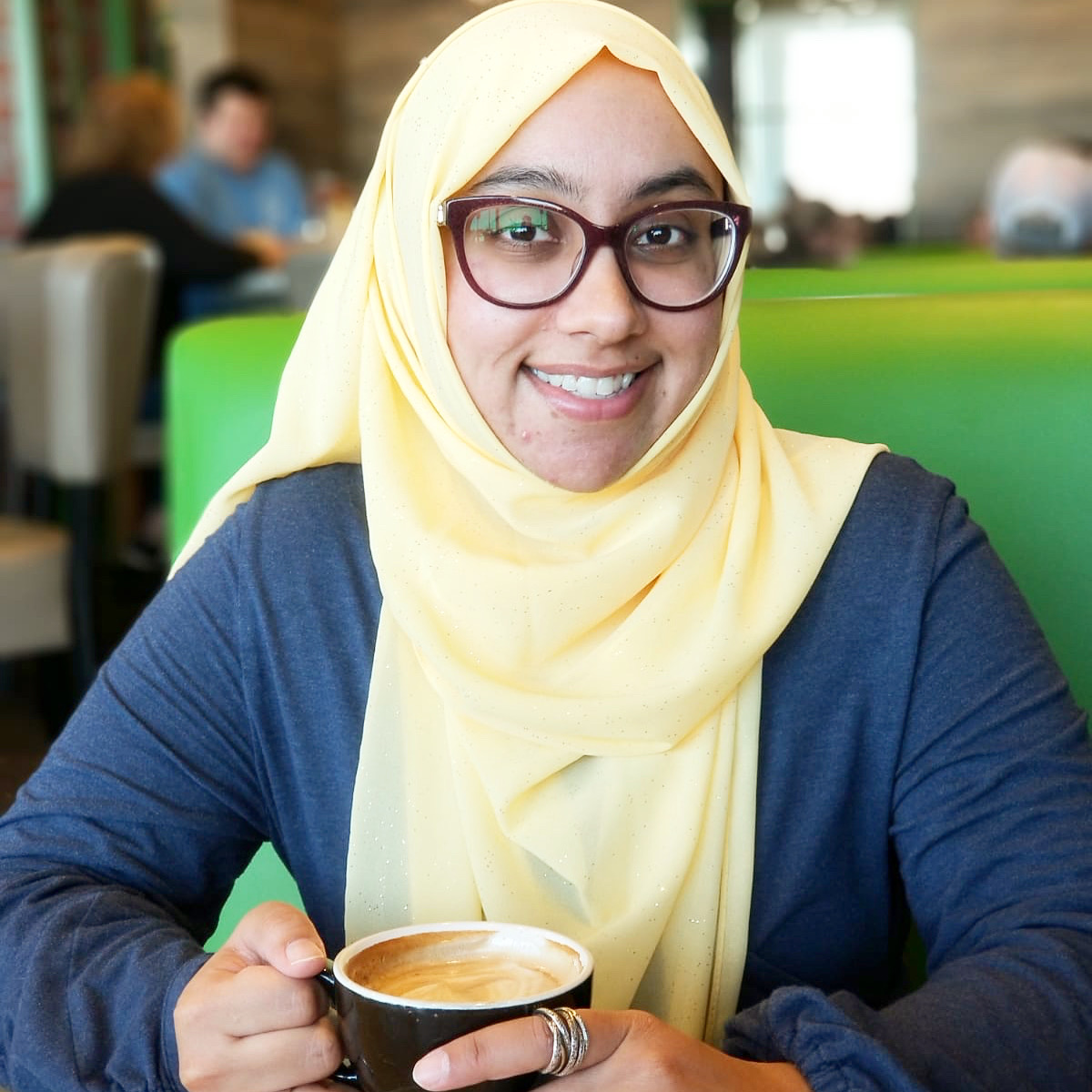 AFSHAN MALIK | Ribaat Teacher Certification Class of 2020

Afshan Malik serves as the Director of Development at Rabata. She graduated with her Master's degree in Nonprofit Management in 2019 from the University of Houston-Downtown and holds a Bachelor's degree in English Language and Literature from Northeastern Illinois University. Currently, she is pursuing her Certificate in Fundraising Management from the Indiana University Lilly Family School of Philanthropy. Afshan was born in Chicago, IL and raised in Atlanta, GA. She began her Islamic studies journey in 2001 at the Georgia Islamic Institute and has taken courses from various local and international institutions. She began studying at the Ribaat Academic Institute in 2012, under the tutelage of Dr. Tamara Gray. Afshan is the author of a young adult novel titled Pieces, published by Daybreak Press. She is a weekend school teacher at an Islamic Society of Greater Houston masjid and regularly helps with youth halaqas, book clubs, and women's programs. She currently resides in Houston, TX with her husband and five children.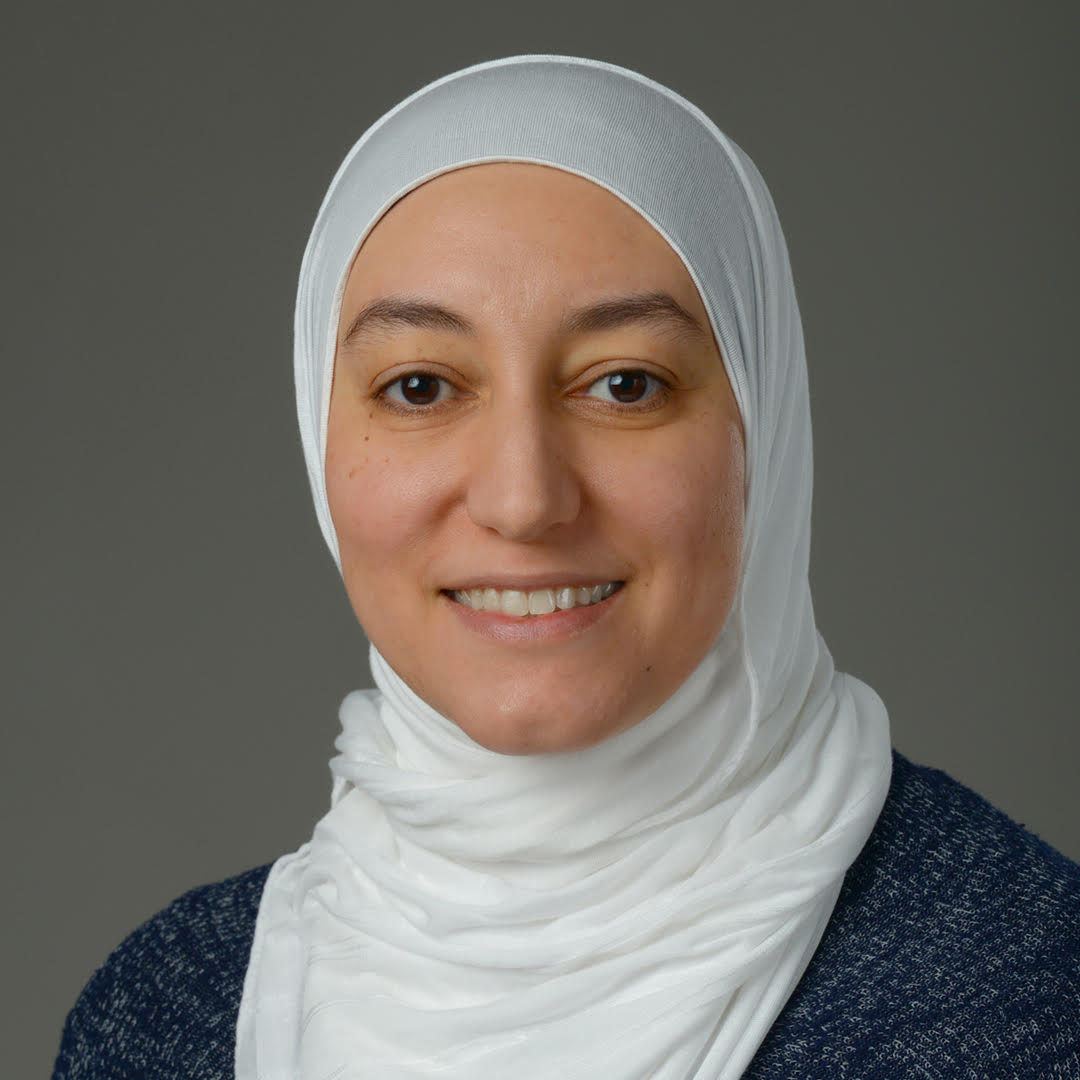 AMANI RIMAWI | Ribaat Teacher Certification Class of 2020

Amani Rimawi was born and raised in the suburbs of Chicago into a Palestinian American family. She received her degree in Civil Engineering from Northwestern University and worked in roadway and railroad design before settling down to start a family.She currently resides in Southern Indiana with her husband and 4 children. She has a passion for exercise and physical fitness and worked as an online fitness coach for 4 years. Amani currently volunteers at her local masjid as a Sunday school teacher as well as leading halaqas for both women and teen girls. She is currently serving on the Board of Trustees for her children's school. She has been a volunteer with the Ribaat Academic Institute since 2016 and at local nonprofits since 2018. Amani has a deep love for coffee and chocolate, and enjoys trying new coffee places whenever she is travelling with her family.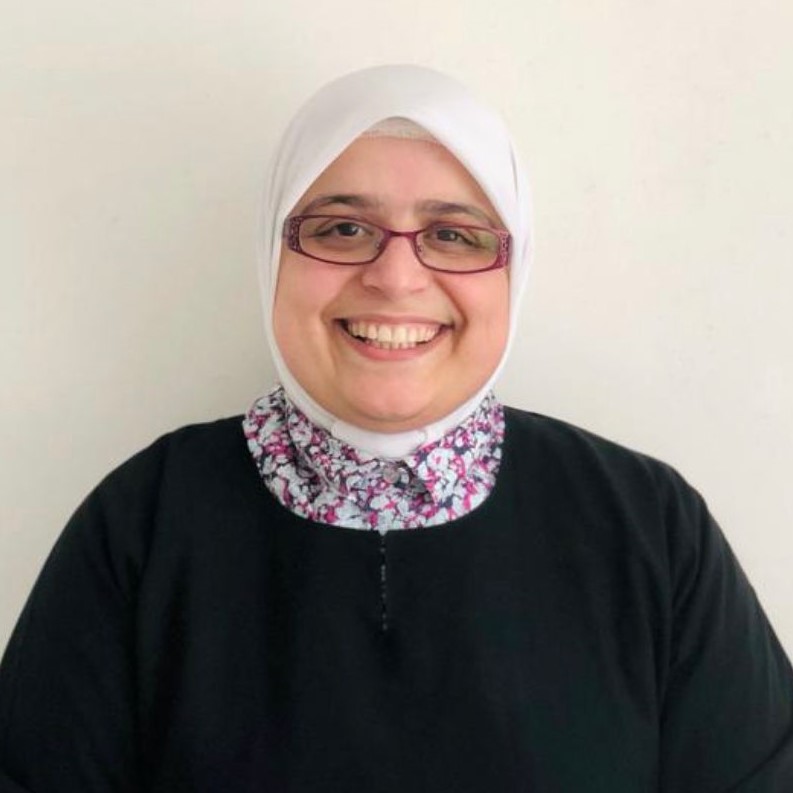 DR. AMENA HAKIM | Ribaat Teacher Certification Class of 2020

Dr. Amena Hakim is a general practitioner living in London, United Kingdom. Originally from Lebanon, Dr. Amena grew up studying under the tutelage of her parents, both of whom hold a degree in Sharia, and with various female scholars on her visits to Lebanon. She later went on to gain a BSc(Hons) in Biomedical Science at the University of Westminster and went on to study Medicine at the University of St. George's, London. She is also a member of the Royal College of General Practitioners.Dr. Amena enjoys singing nasheeds and is a member of the Hakim sisters nasheed group, who have performed nationally and internationally. Dr. Amena works within the community to bring back the joy and happiness of our faith. She serves as the Volunteer Coordinator at Rabata and has been involved in the setting up and the running of a Saturday Arabic school called Dar Alfarah. She also runs Islamic circles for females to aid the remembrance of Allah and reignite His love and closeness.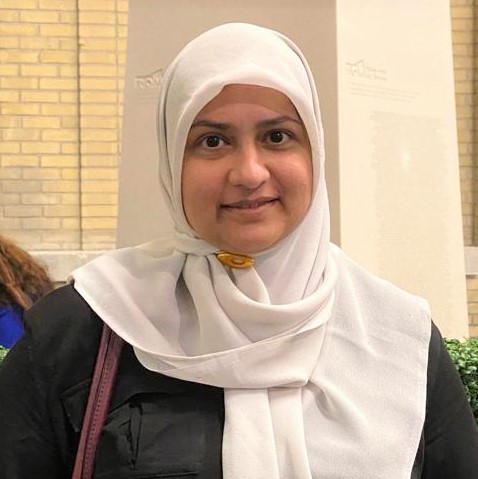 AQSA AKRAM | Ribaat Teacher Certification Class of 2022
Aqsa Akram was born and raised in New Jersey. She holds a BA in Economics, an MBA in Finance and a Masters in Science in International Business. She started her journey with Ribaat in 2016 and is Chapter Lead Assistant, an active volunteer for the New Jersey chapter and a member of the grant research team.
She is also the Health Senior Technology Client Manager at Alight Solutions, where she has been employed since 2005.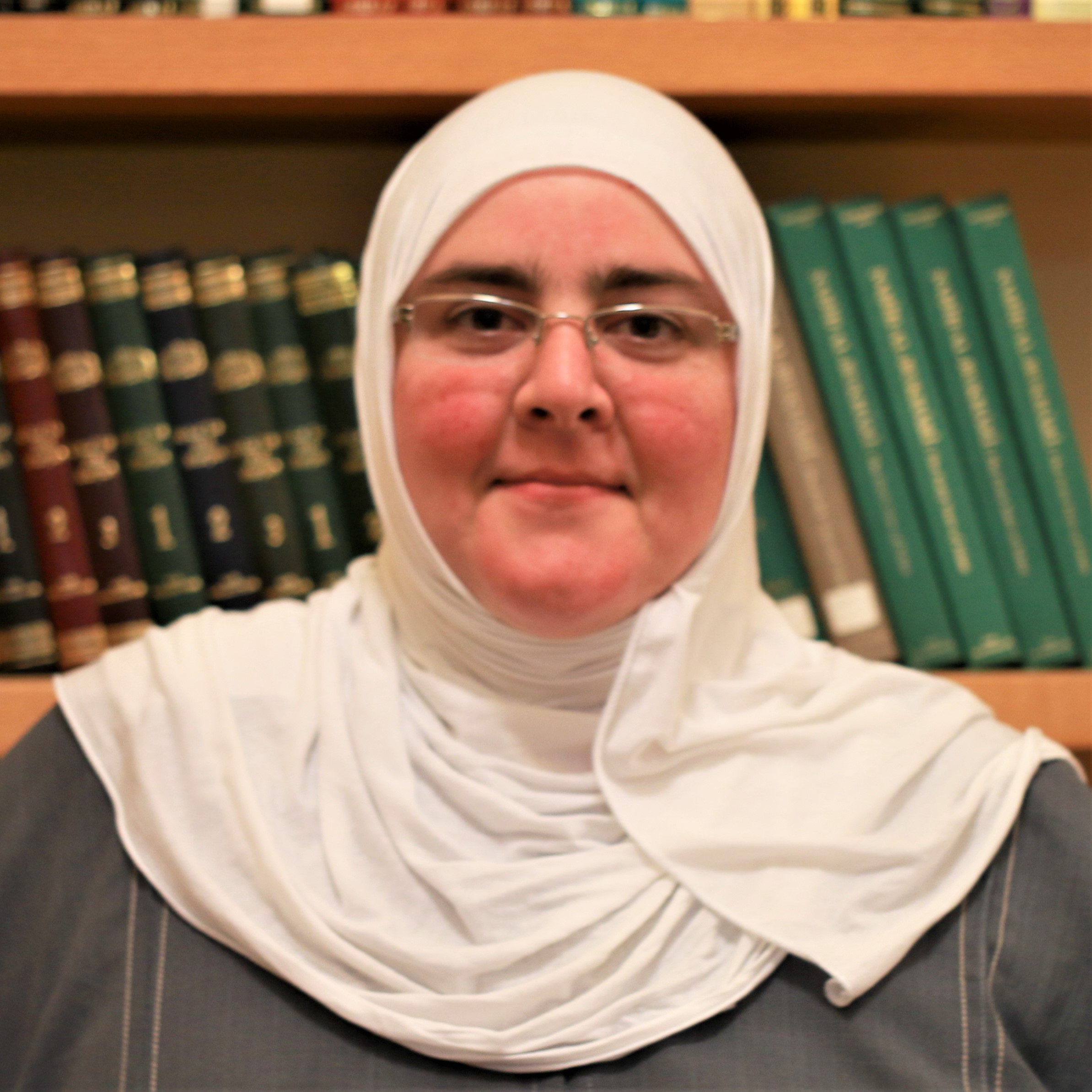 EAMAAN RABBAT | Ribaat Teacher Certification Class of 2022

Eamaan Rabbat was raised in the United States and in Syria, where she benefited from renowned female teachers of the Islamic sciences, including tajwid, sirah, hadith, fiqh, and aqīdah. After moving to the United Arab Emirates, she earned her Bachelor's in Mass Communications with concentrations in Advertising and Journalism and later earned a Master's in Educational Leadership and Administration.
Since graduating university, she has dedicated her time to the education and upbringing of children and adults. She has held various positions in educational institutions and schools, and volunteered at various educational centers. She has been honored to serve as director of the Ribaat Academic Institute since its inception in Fall 2013 and presently serves as Rabata's Education Director.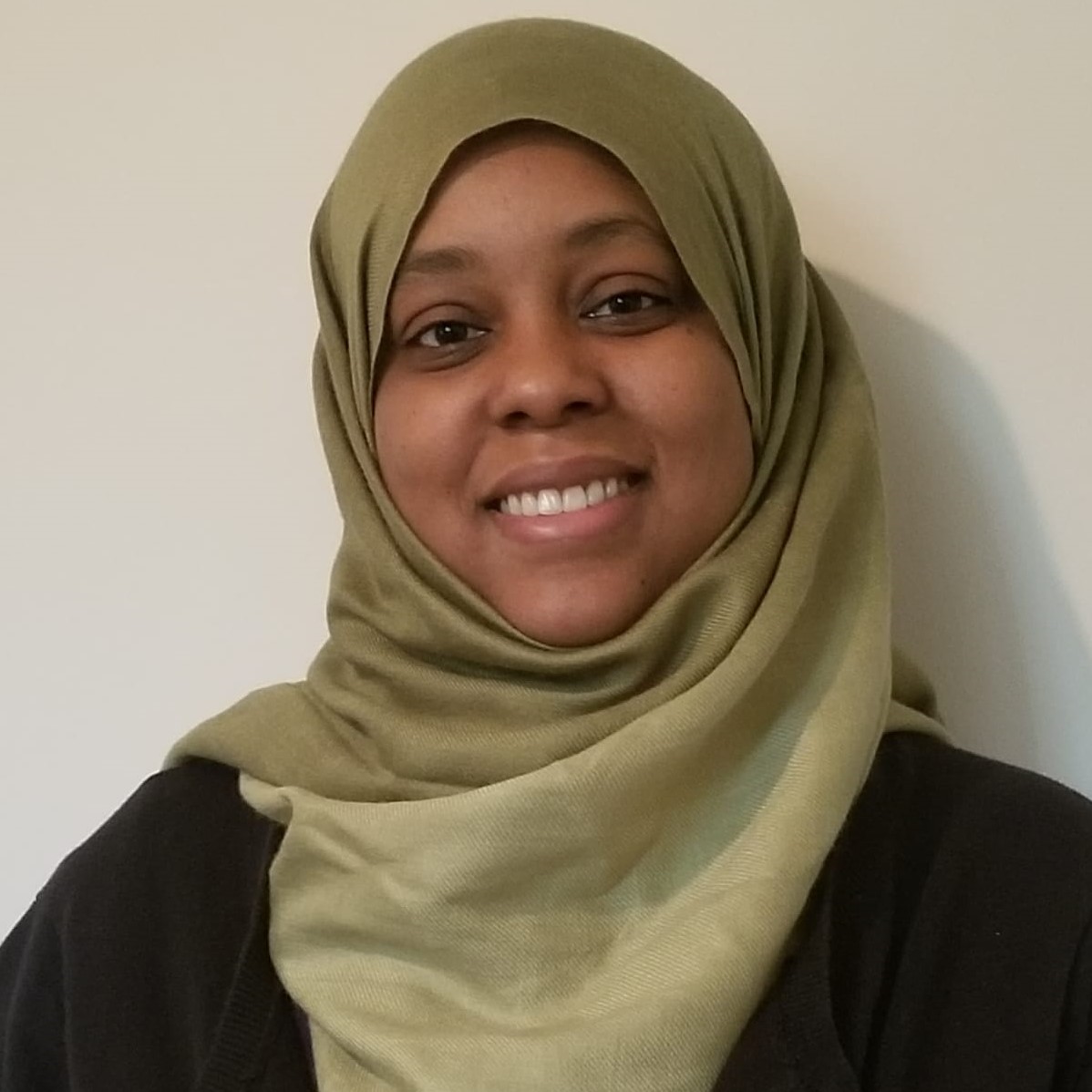 EMMANUELLE MANIGAT | Ribaat Teacher Certification Class of 2022

Emmanuelle (Eman) Manigat was born and raised in Montreal, Canada from Haitian parents. She is the Convert Care Coordinator at Rabata and is currently a student at the Ribaat Academic Institute where she is studying sacred Islamic Sciences and Arabic. Eman is one of the admins on the popular Muslim Women Convert Circle FB page, exclusive to convert women of all backgrounds and locations. Futhermore, Eman is the Lead for the Rabata Toronto Chapter where she strives to follow Rabata's ethos of positive cultural change. She is also on the steering committee for Black Canadian Muslim a non-profit organization who's mission is to enhance the lives of Black Canadian Muslims of the African diaspora by reviving a sense of community based on Islamic principles, education, art and support. Eman resides in Toronto with her two beloved children and husband. She is currently working on completing her master's in Pastoral Studies with a Certification in Spiritual Care and Psychotherapy at the University of Toronto.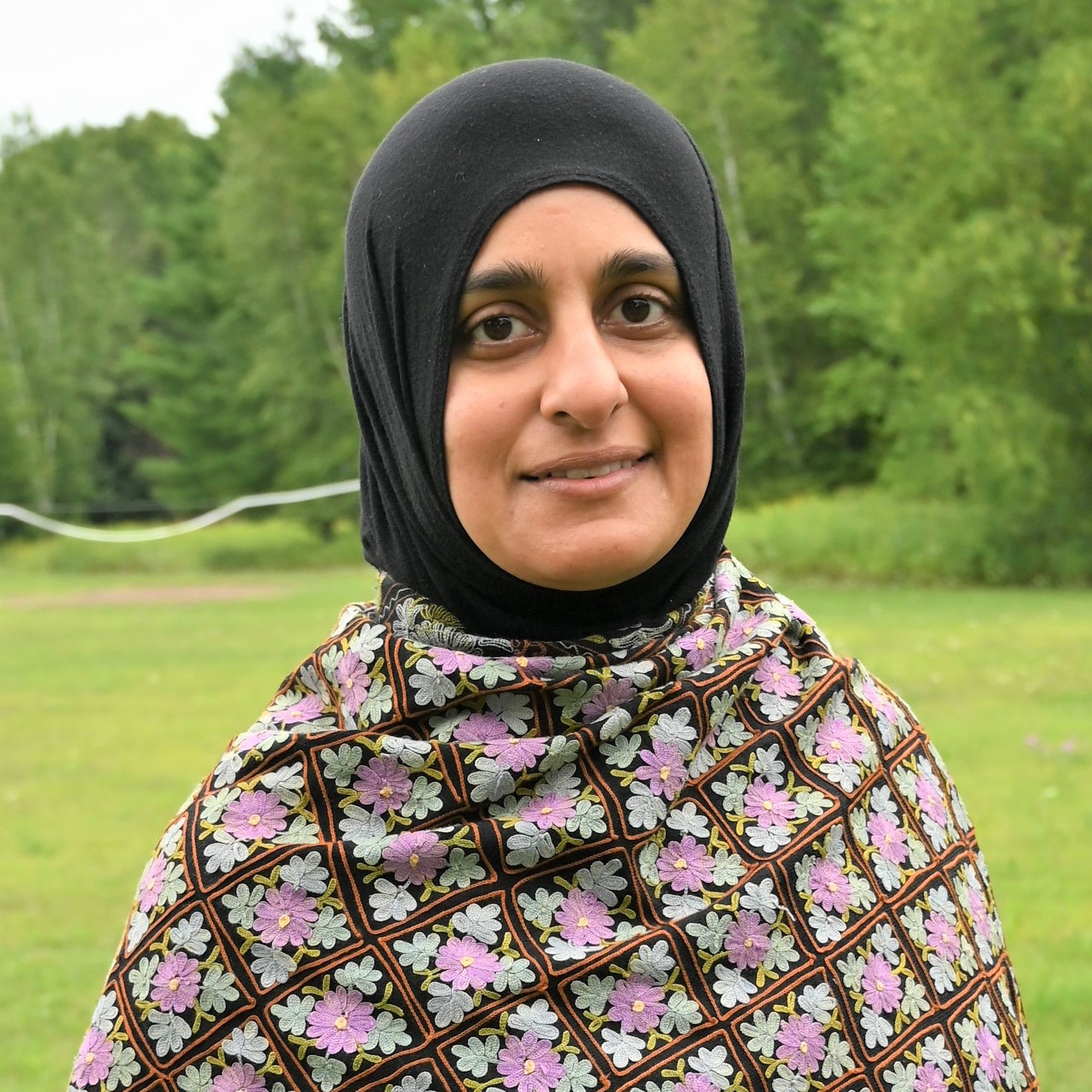 FADIYAH MIAN | Ribaat Teacher Certification Class of 2020

Fadiyah Mian was born and raised in Michigan by her parents Naseem and Muhammad Mian.She is 1 of 4 daughters. Fadiyah currently resides in New Jersey with her husband and 4 children. She received her B.S. in Psychology from the University of Michigan, Ann Arbor.She went on to study teaching in a dual masters and certification program. She has taught in the Islamic school system for a number of years and is currently homeschooling 3 of her 4 children.She is the lead of the Rabata Masjid, which oversees the Ibadah programming of Rabata. She is also atajwīd teacher for the RibaattajwīdProgram. She first met Anse Tamara Gray when she went abroad to study in Syria in the late 90's and early 2000's. During this period, she was able to complete her training intajwīd and received her ijāzah by the late ShaykhMuhyi al-Din al-Kurdi.She is from the first graduating class of Ribaat of 2020.In her spare time, she enjoys gardening, cooking, taking nature walks and travelling.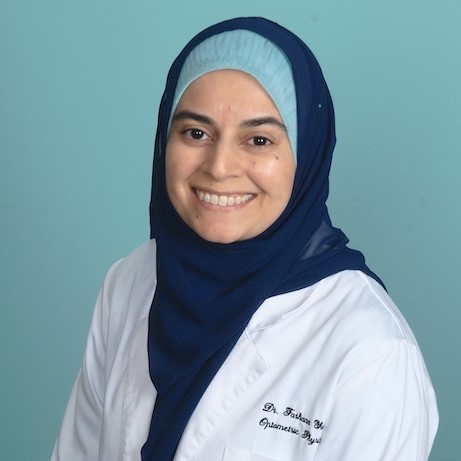 DR. FARHANA YUNUS | Ribaat Teacher Certification Class of 2020

Dr. Farhana Yunus is a lifelong student of sacred knowledge. In addition to completing the Ribaat TeacherCertification program, she has also completed Bayyinah Access 1,2, and 3, studied the Ajroomiyah with Qutoof Academy, completedtajwīd and studied the Jazariyyah with Rahman School of Orlando, and studied with Islamic Online Institute with the Islamic Circle of North America Sisters Wing. She has been teaching Quran Tafseer for 10 years and currently runs a study circle for women of Quran Tafseer and Seerah. She also organizes the women's Annual Spirit Retreat, has served on the Muslim Womens Organization Board, and is a Girlscout Troop leader. She is a mother of five children, an optometrist, and she loves to travel, hike, kayak, run Disney marathons, and spend time with her family.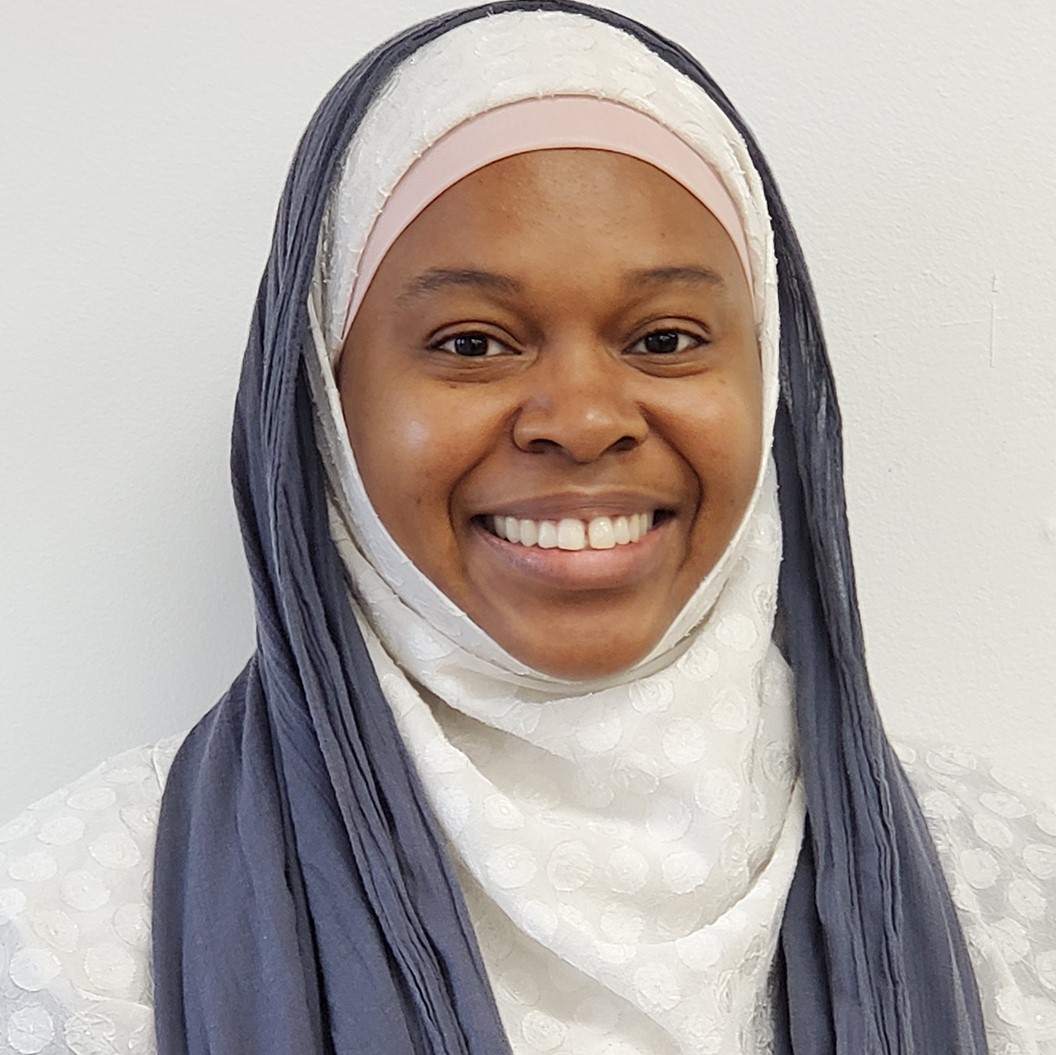 HAFSA ABDUL-HAKEEM | Ribaat Teacher Certification Class of 2020

Hafsa Abdul-Hakeem is from Georgia, and is now living in New Jersey. She has been an Islamic studies student for a while and was thrilled to find out about the women's scholarship program with Ribaat and jumped on the wave. She is still studying, but also teaching and currently working in social services. 
She holds a few certificates andijāzahs intajwīd and other general areas. She is a teacher with the Ribaat Tajwid Program.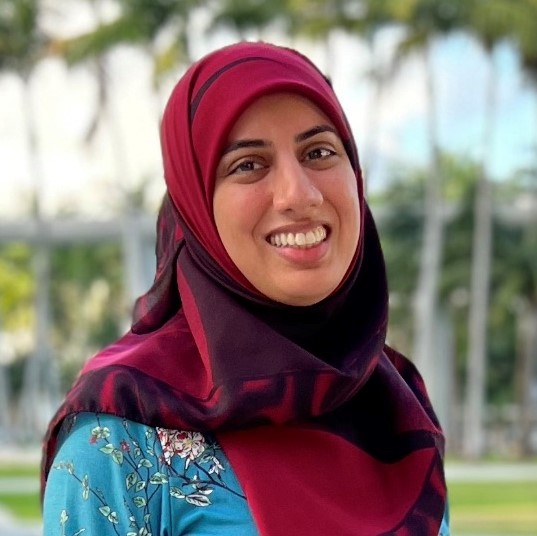 DR. HENNA TIRMIZI | Ribaat Teacher Certification Class of 2022
Dr. Henna Tirmizi is a Pediatric Anesthesiologist, wife, and mother of two girls residing in Birmingham, Michigan. She was introduced to Rabata by friends and took her first course: Foundations, Flounderings and Faith in the Spring 2016 semester. The rest, we can say, is history. She hopes to take the knowledge learned through her blessed Rabata journey and continuously share it and benefit her family and community. She currently volunteers with Rabata as a TA for Ribaat courses. She now considers herself a lifelong Rabata student, and is looking forward to everything future semesters and higher level courses have to offer.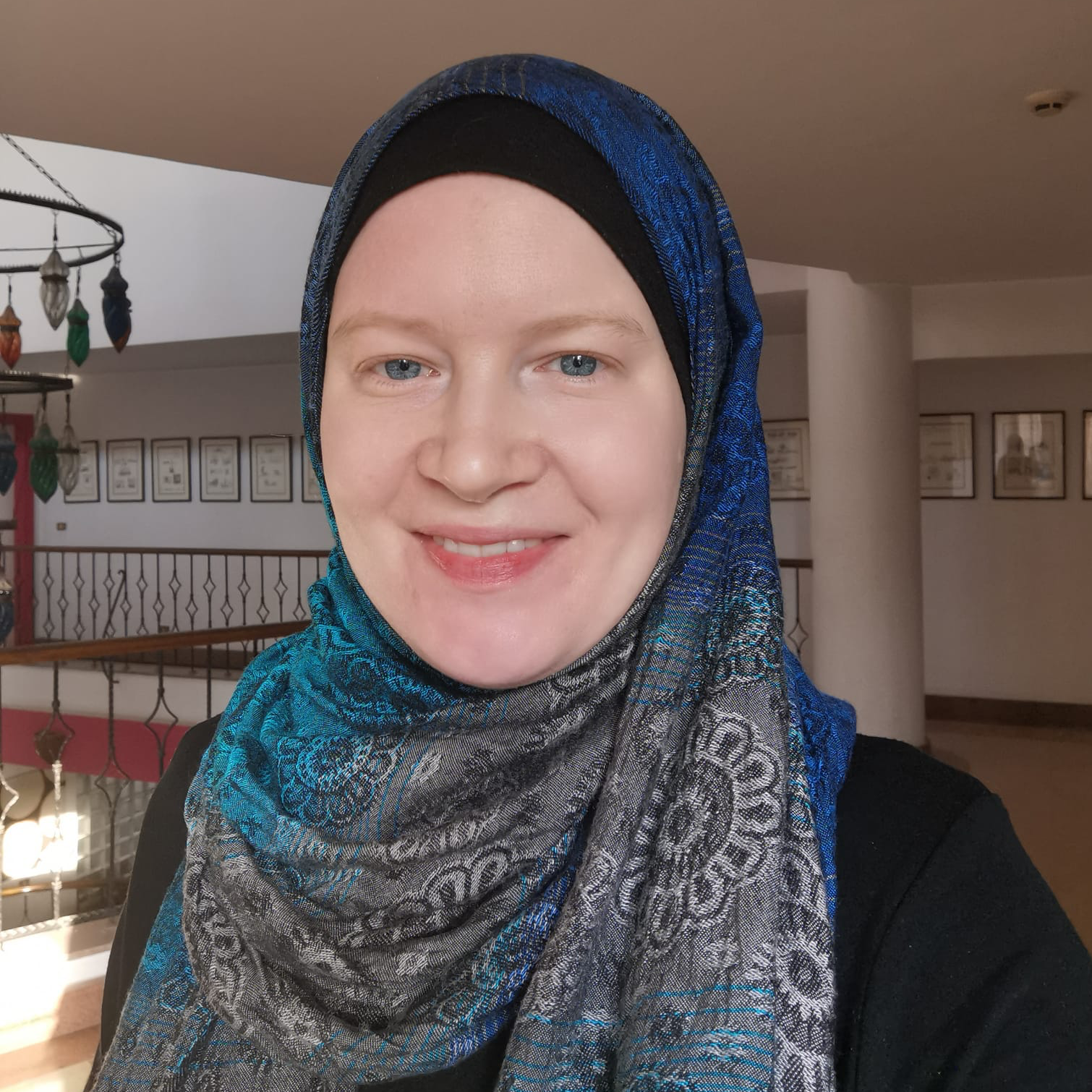 IDA SOFIE NITTER | Ribaat Teacher Certification Class of 2022

Ida Sofie Nitter is a Norwegian convert who has spent most of the past 13 years studying in the US. She is currently an Islamic Studies PhD candidate at the University of Pennsylvania. Her research focuses on the veneration of the Ahl al-Bayt in Cairo in the 18th and 19th centuries. In her free time Ida takes Ribaat classes, volunteers for both Ribaat and Masjid Rabata, and takes every opportunity she gets to go on hikes and walks in nature.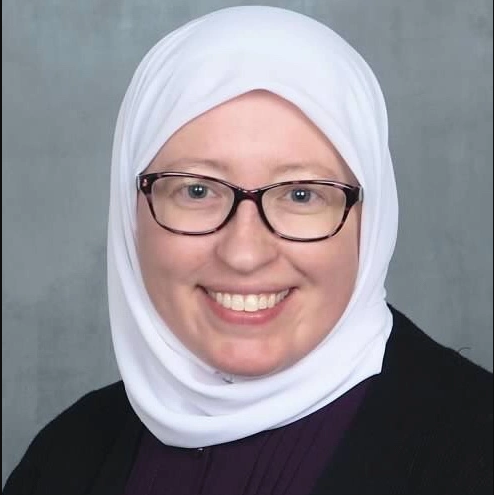 JENNIFER CROOKER | Ribaat Teacher Certification Class of 2020

Jennifer Crooker was born and raised in coastal Maine and became Muslim in 1992 as a young teen.She completed previous studies in Arabic language, Shāfiʿīfiqh and uṣūl, and the Quran. She received an ijāzah intajwīd from ShaykhKrayyimRājiḥ, is a graduate of the Ribaattajwīd teacher training program, and enjoys teachingtajwīd and Quran studies to teens and adults in new and engaging ways. She has been a convert counselor for over 15 years, and is the lead Administrator of Rabata's Muslim Women Convert Circle support group on Facebook.She lives in Ann Arbor, Michigan and has 4 children and a new baby granddaughter.After many years as a homeschooling mom, she expects to graduate with a degree in public health and anthropology from Eastern Michigan University in 2021.Jennifer is a big lover of nature and animals, and she currently shares her life with 4 cats, 6 chickens, and a large retired racehorse named Sully.Her other hobbies include writing, crocheting, vegetable gardening, and compulsively learning new things.You can follow her adventures on her blog, Tails of Faith and Love http://www.tailsoffaithandlove.com and on Facebook and Instagram @tailsoffaithandlove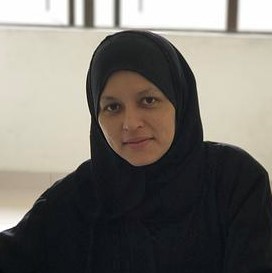 KARTINA AMIR | Ribaat Teacher Certification Class of 2020

Kartina Amir has a background in fine and graphic arts, starting her studies at Chelsea College of Fine Arts for two years and later completing a certification from RMIT, Melbourne, Australia.She is mother to 4 children with the eldest being a special child with Met(H) Type 1, a rare blood disorder, who she refers to as "my miracle from Allah SWT". Kartina's working life began with waitressing and administration jobs as a youth. She ran an events management and atouring business in Australia and was a lead project manager for multinationals supplying heavy industrial equipment in Kuala Lampur.She has been an advocate and activist for the Revival of Malaysian Aboriginals Forest Survival Skills since 2012. She is qualified as a swimming instructor from SS1 and began karate with her children. She has researched various homeschooling philosophies and history of education. She is also a part time student of classical homeopathy and Ihsaas with Elements of Healing since 2017. She became a Ribaat student in 2014 and received the Ribaat Teacher Certification with the institute's first graduating class in 2020.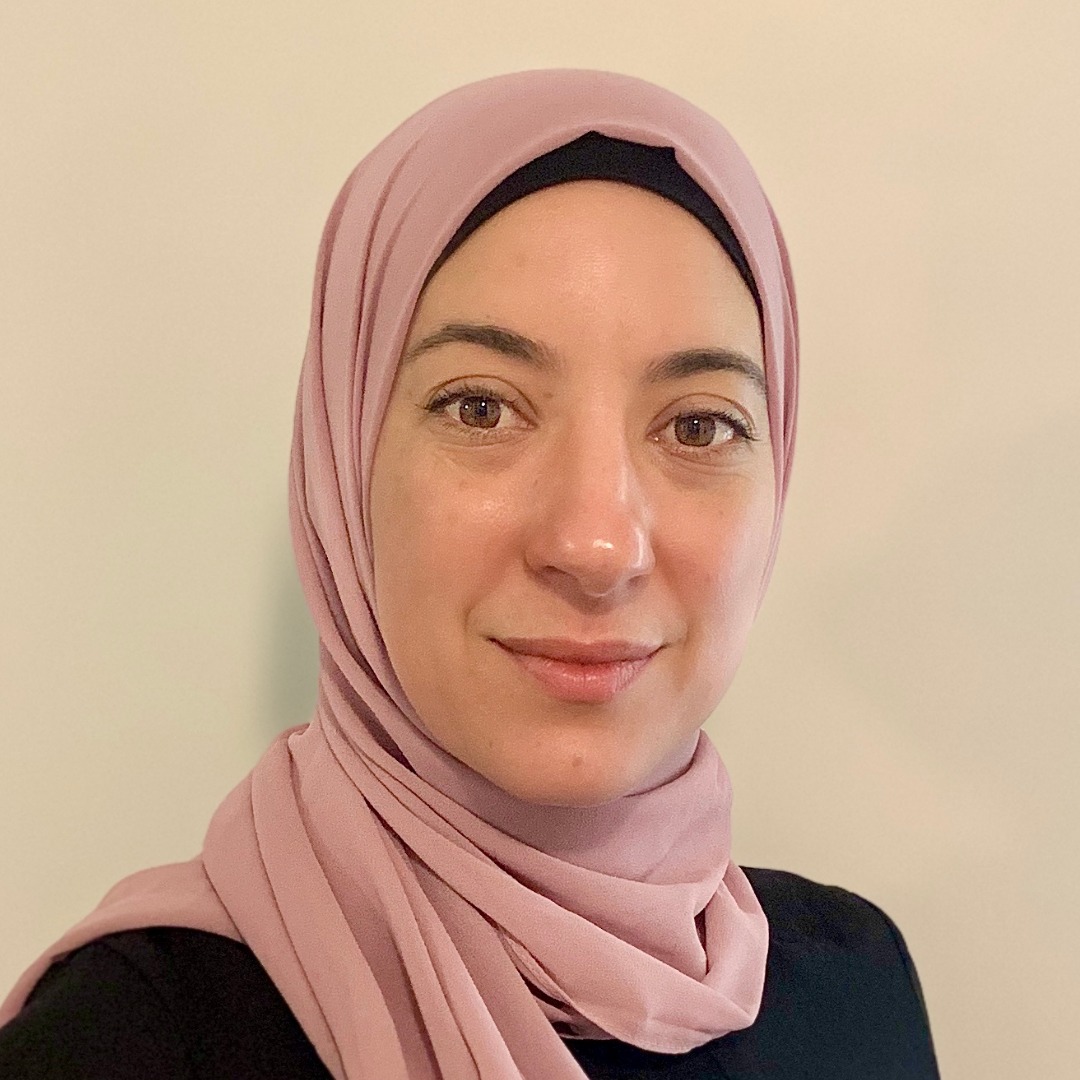 KOUTHAR MUTTARDY | Ribaat Teacher Certification Class of 2020

Kouthar Muttardy was born and grew up in Northern Virginia, the daughter of an American convert and a Libyan immigrant. She has a Bachelor of Science degree in Psychology with an emphasis in child development from George Mason University and has completed a Master's Degree in elementary education from Marymount University. Over the past 20 years Kouthar has worked with multiple age groups as a preschool, high school special education, 2nd grade, and middle school history and civics teacher, as well as an Islamic Sunday school curriculum coordinator, soccer coach, Girl Scout troop leader and youth halaqa leader. Kouthar is a mother of three children, two of whom are in college and one of whom she is homeschooling as she works part time as a secondary teacher and educational consultant. Kouthar is passionate about education, feeling most happy when she is learning and teaching. She is honored and excited to be part of Ribaat's first graduating class.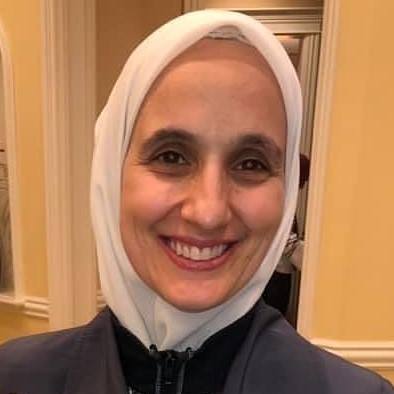 DR. LINDA MAHAIRI HAMADEH | Ribaat Teacher Certification Class of 2020

Dr. Linda Mahairi Hamadeh was born and raised in Chicago, IL and has lived in the Chicagoland suburbs her whole life. She is married and a mother of four children. She is a certified high school science teacher, and went on to receive a Masters in Educational Leadership and Supervision and Doctorate in Curriculum and Instruction.Meanwhile, she has been working at an area Islamic school for over 20 years, initially teaching high school science, and currently as an assistant principal. Additionally, she is humbled to be an active member of her local masjid, where she has been running the weekend school for 15 years and presently serving on its board of directors.She feels blessed with opportunities to serve the community, and is so grateful for them, and prays that He makes our intentions for His sake alone and grants us steadfastness and sincerity.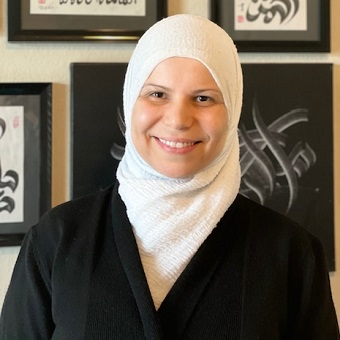 MAHA GAAFAR | Ribaat Teacher Certification Class of 2020
Maha Gaafar was born in Egypt and grew up in Canada. She is a graduate of Concordia University with a Political Science degree. Maha studied for 7 years under the teaching and guidance of AnseHazarMahayni, quenching her thirst for Islamic knowledge and spiritual upbringing, while enthusiastically dedicating herself to the needs of her local community. Maha has regularly taught at weekend Islamic schools and conducts youth halaqas for pre-teen and teenage girls. She also co-leads a local Girl Scouts of America troop. In 2012, Mahabegan her journey with Rabata and continued her Islamic studies education at the Ribaat Academic Institute under the tutelage of Dr. Tamara Gray. She has the pleasure of being the Assistant Director at the Ribaat Academic Institute and is also the Rabata Project Manager, leading programs and supporting the growing list of Rabata chapters across the globe. Maha currently resides in Houston, Texas with her husband and children. She is honored to bring Rabata's mission of positive cultural change wherever she goes and hopes to uplift Muslim women and children to live with joy and faith.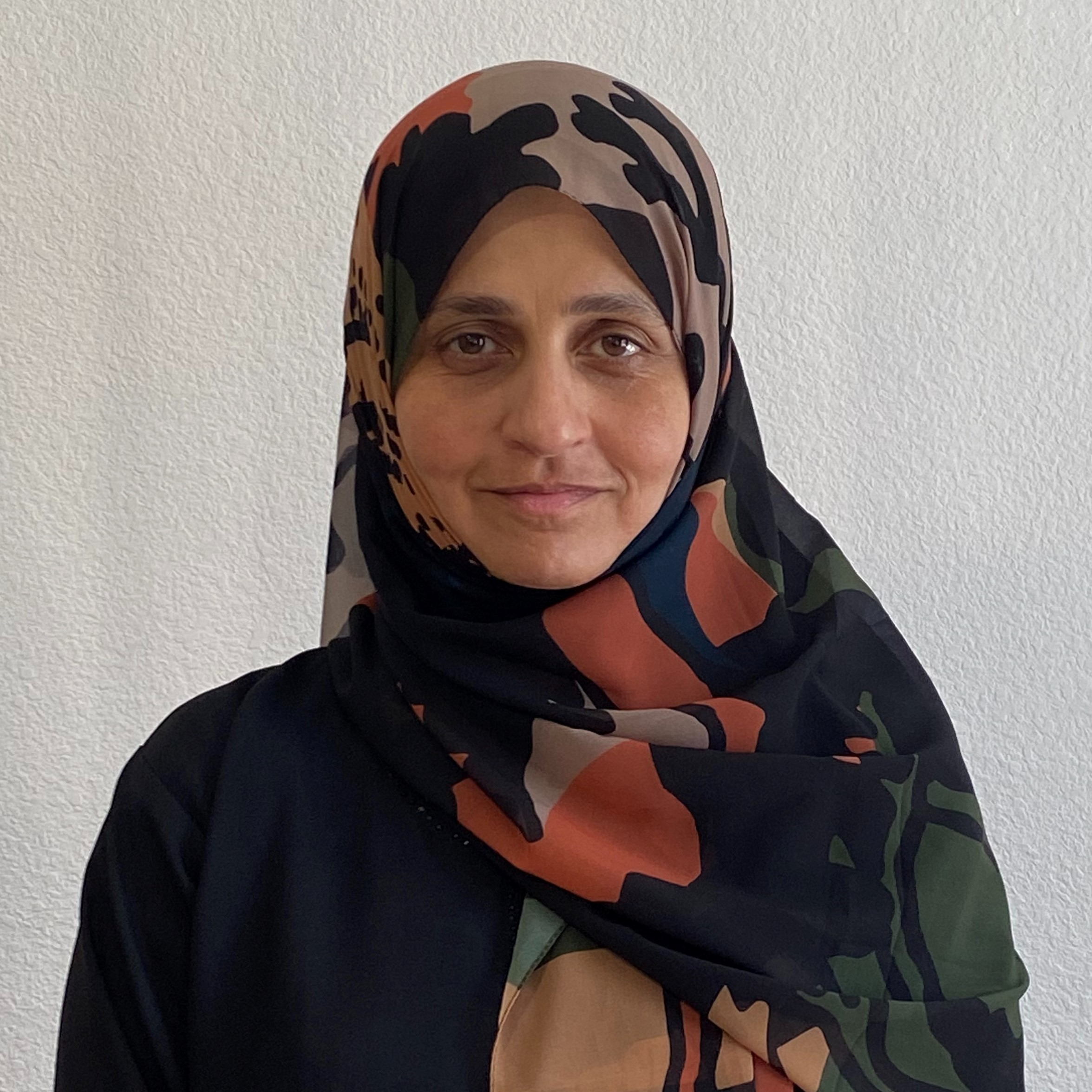 DR. MAHEEN BADAL | Ribaat Teacher Certification Class of 2022

Dr. Maheen Badal has been a Ribaat student since its Pilot Program 2012 and has been teaching Quran at Ribaat Academic Institute since 2019. She has two girls.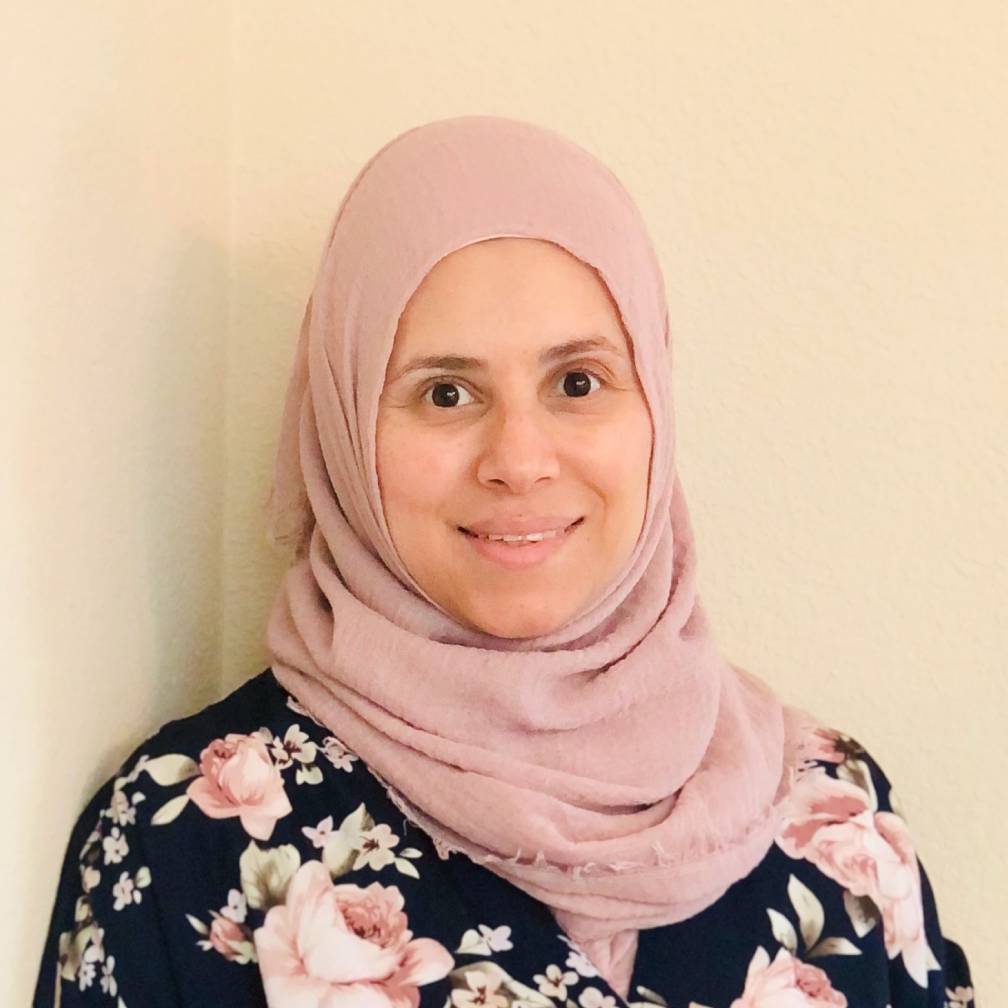 MAY GAAFAR | Ribaat Teacher Certification Class of 2020

May Gaafar is a mom of 4 residing in Houston, Texas. Originally from Egypt, she grew up in Montreal, Canada, where she finished her studies in Biochemistry. She loves everything Rabata and she currently runs the tech side of the Ribaat Academic Institute. She is creative and enjoys designing fliers for Ribaat. She enjoys working with kids as a Sunday's program teacher, Girl Scout troop leader and Cookie Mom. She loves to travel, the sea, snorkeling and diving.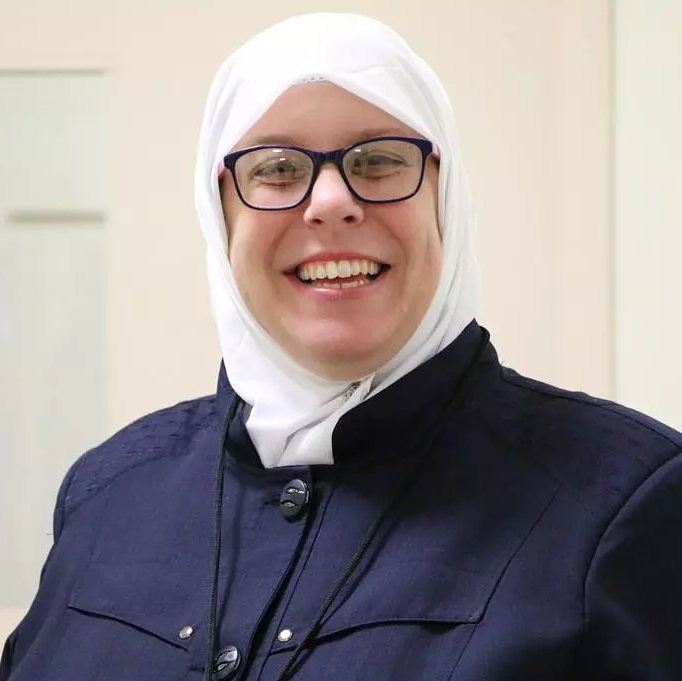 NAJIYAH DIANA MAXFIELD | Ribaat Teacher Certification Class of 2022

Najiyah Diana Maxfield began her career teaching history and English, both in the States and overseas. Her debut novel, Sophia's Journal, is a YA time-travel adventure that is being taught in several schools across North America and as far away as Amman, Jordan. Najiyah is Head of Publishing at Rabata's Daybreak Press and co-author with Anse Tamara Gray of Project Lina: Bringing our Whole Selves to Islam.

NAZLIN RAFIQ | Ribaat Teacher Certification Class of 2022

Nazlin Rafiq has a Bachelor of Arts in English Literature, a Bachelor of Education, as well as a Master of Arts in Curriculum and Instruction from the University of British Columbia. She has over 25 years of experience working in the field of education as a certified teacher. She is a community builder, a beloved mentor and a learning consultant specializing in guiding parents to deliver a truly holistic and high-quality education to their children. Nazlin is a a mother of four, a lifelong learner, a nature enthusiast and a student of hifdh with a keen interest in Islamic Psychology and the Healing Arts. She enjoyed volunteering on the Student Support Ribaat team for a few years and now finds joy as a Teacher Assistant to Ribaat students. Nazlin can most likely be found reading, playing basketball, wandering in the mountains and gazing at the stars.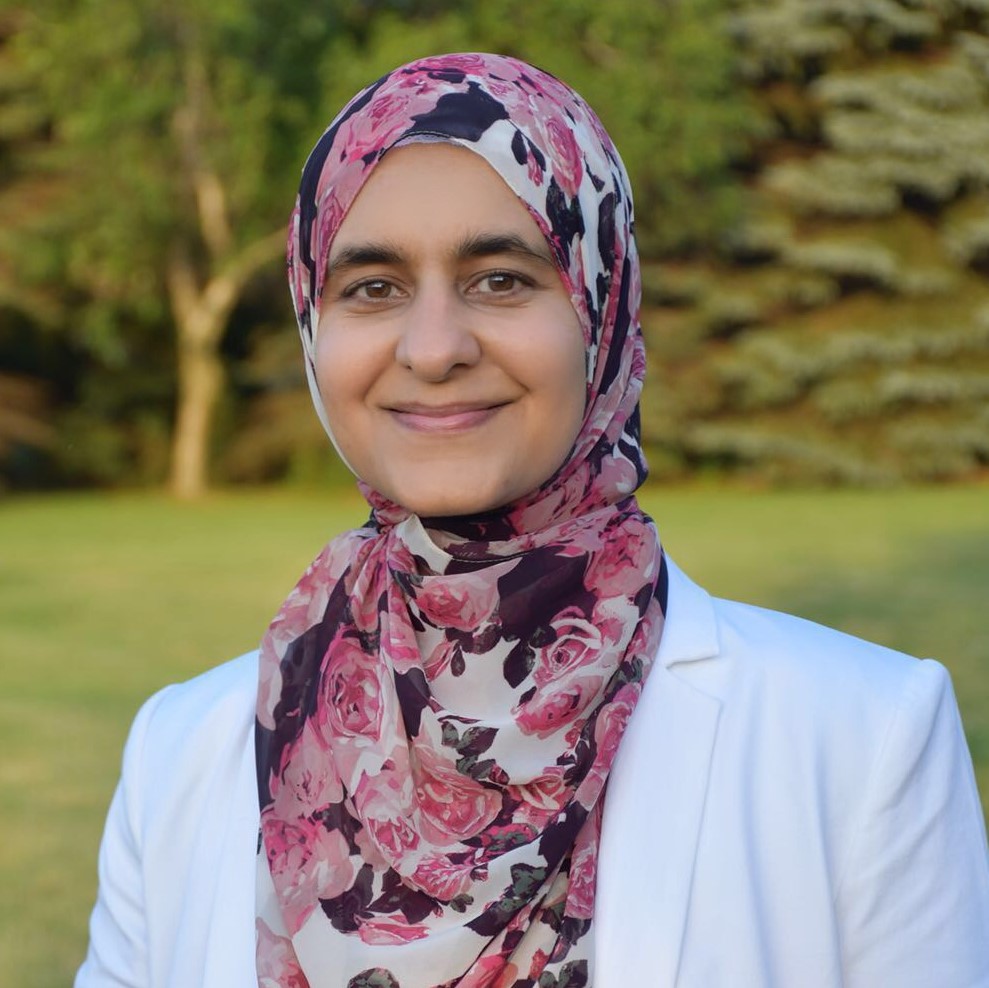 DR. SAADIA MIAN | Ribaat Teacher Certification Class of 2020

Dr. Saadia Mian is an endocrinologist with an interest in functional medicine. After completing an undergraduate degree in psychology at the University of Michigan, she went to medical school at Michigan State University. She works full-time at Metro Detroit Endocrinology Center in Dearborn, Michigan. During this time, she went to Syria to study Arabic, Quran and sacred knowledge. She received herijāzah in the Hafs recitation from Shaykh Abu Hassan Al-Kurdi (May Allah swt be pleased with him) and also from ShaykhKrayyimRajih. She completed the memorization of the Quran and is currently working on obtaining anijāzah al-ghaib (ijāzah in memorization). She helped to launch the RibaatTajwīd Program and teachestajwīd for Ribaat. She is author of the award-winning book about women who have memorized the Quran, The Crowning Venture: Inspiration From Women Who Have Memorized the Quran.She is a member of the founding board of Rabata and continues to serve on its board while remaining active in her local community. She is trained in functional medicine and enjoys incorporating principles of Prophetic medicine in her practice as well. In her free time, she likes to volunteer for medical missions, walk outdoors, crochet, read,paint, write and experiment with healthy recipes.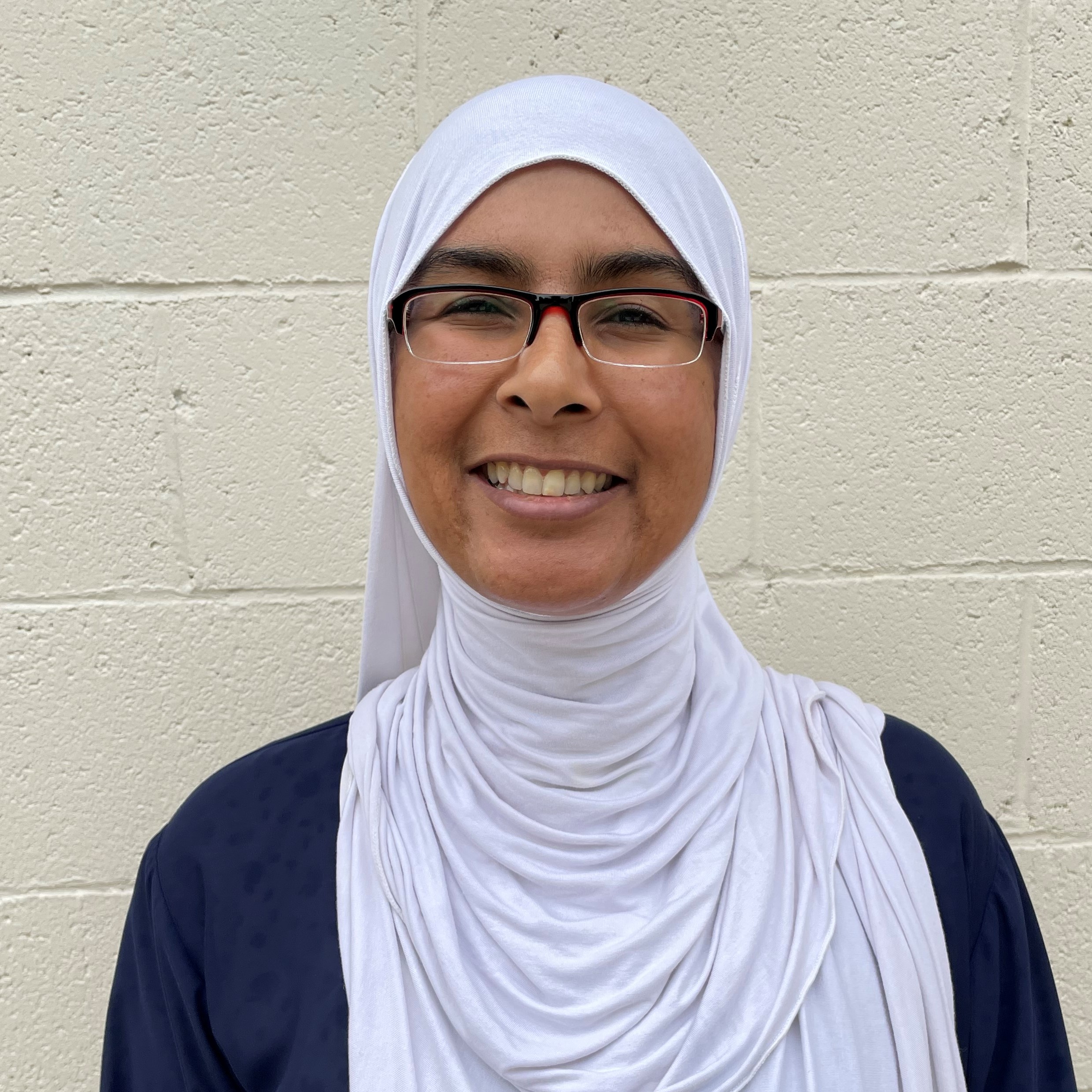 SAMIA UDDIN | Ribaat Teacher Certification Class of 2022

Samia Uddin lives in Michigan with her husband and two children. The Ribaat Academic Institute has been an answered dua for her in that it's been a lifelong dream for her to study her Deen. Her aim is to continue until she can complete the four level program.
She is on the Masjid Rabata team and co-lead of the Rabata Michigan chapter.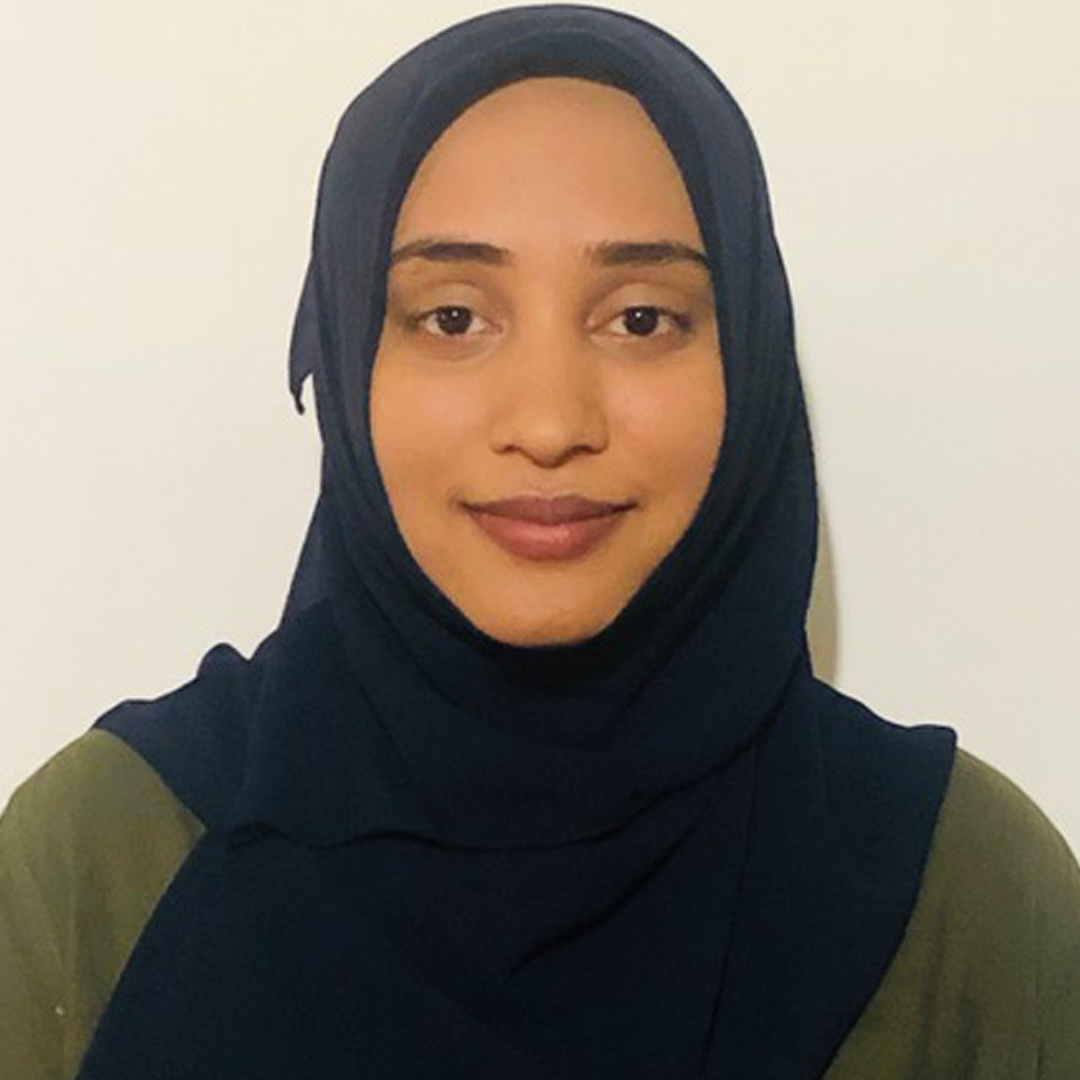 DR. SANA SHIREEN AHMED | Ribaat Teacher Certification Class of 2020

Dr. Sana Shireen Ahmed is a Medical Epidemiologist working for a local health department. She grew up in the Chicago suburbs and obtained her bachelors and medical degree from the University of Illinois at Chicago. After completing post-graduate training, she completed a fellowship in infectious diseases at Stanford University. She was disturbed by the health disparities and lack of access to healthcare while working in a county hospital. With her mentor's support, she worked as an Epidemic Intelligence Service officer at the Centers of Diseases Control and Prevention and trained in applied epidemiology. Working as a disease detective, she investigated outbreaks all across the country, worked on projects in the Dominican Republic and Bangladesh, and authored public health articles. She enjoyed combining her learning with travel, having studied Arabic in Egypt and tropical medicine in Peru. She loves spending time with family.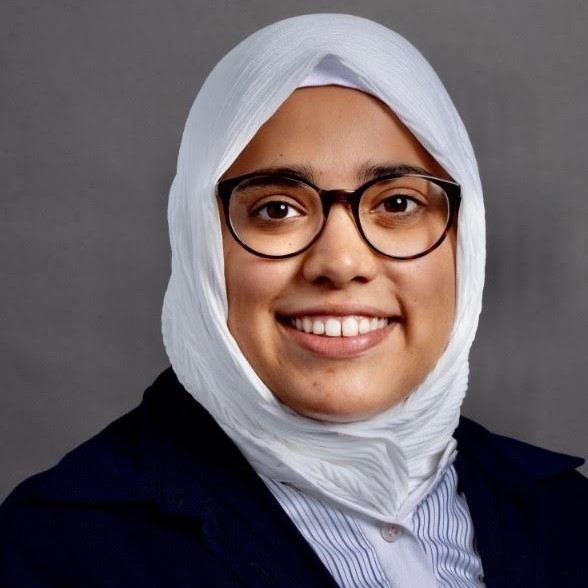 SOOFIA AHMED | Ribaat Teacher Certification Class of 2022

Soofia Ahmed has led teaching initiatives for street children in India, taught in UK Islamic schools, and has taught in both public and private schools in the USA. She has also spoken at Amnesty International, National Coalition to Abolish the Death Penalty, and Islamic Society of North America conferences. She was one in 16 American students to receive an internship regarding the promotion of religiously pluralistic mentalities through Interfaith Youth Core and was invited to the White House by Hillary Clinton as part of the Generation Change youth initiative. She was invited to Oprah Winfrey and Good Morning America shows to speak regarding issues of faith. Through her college, she received the prestigious Founder's Day Medal of Honor and the Niebuhr Center's Gandhi Internship for International Justice. She teaches the next generation of positive cultural change makers through Rabata's Dragonflies and Rabateens youth programs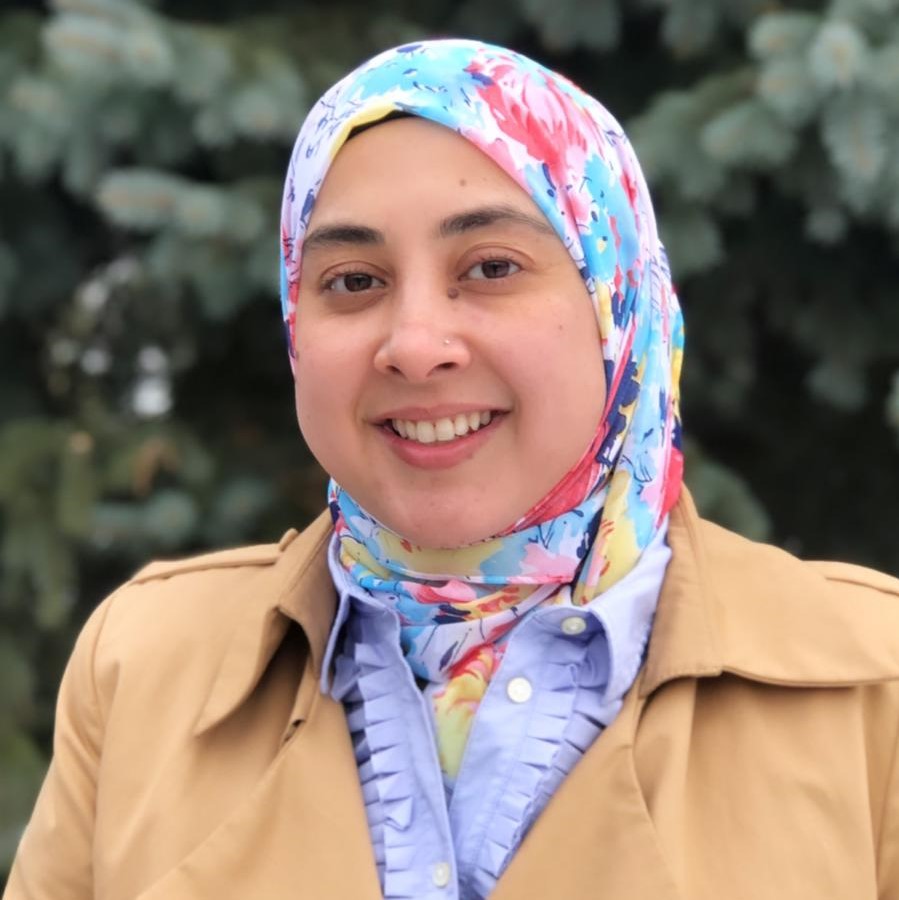 TAYYABA SYED | Ribaat Teacher Certification Class of 2020

Tayyaba Syed is the multiple award-winning author of the children's picture book The Blessed Bananas. She has written for 20+ book titles for Muslim kids including Encyclopedia Britannica. As a journalist, her bylines have been in numerous publications such as NPR, Chicago Parent and Islamic Horizons. She is an active volunteer for Rabata, teaches writing to communities everywhere, leads a local women's halaqa, and performs readily as a fun storyteller. She has worked as the Creative Developer for Noor Kids educational books and as a co-author for the Jannah Jewels chapter-book series. As a public speaker, she has conducted 100+ literary and faith-based presentations from all over the U.S. to Qatar and Turkey. Recently, Tayyaba completed her Islamic Studies Teacher certification through the Ribaat Academic Institute. She lives with her husband and three children in Illinois.

WALIA WAHID | Ribaat Teacher Certification Class of 2022

Walia Wahid is a Zambian born Bangladeshi Canadian who currently lives in California with her husband and two incredible girls, Hafsa and Nafisa. Walia has a Bachelors of Commerce with a major in Accounting. In California she has volunteered for many organizations including The Rahmah Foundation's Young Muslimah Halaqa Program as a teacher for the Busy Bees as well as the Youth Coordinator for the SBIA masjid. At Ribaat Walia has played a variety of roles such as Course Admin, TA, and Ribaat Social Media Team Lead. Currently, Walia serves as a TA for Sīra, is on the Ribaat Team as well as the Workshops team. Walia is also Bay Area Chapter Lead where she desires to take the beautiful experience we have online and bring it to her community. She hopes to inspire the women of her community to feel excited to explore all the ways positive cultural change can transform their lives.



ZAINA ABUKHDEIR | Ribaat Teacher Certification Class of 2020

Zaina Abukhdeir is of Palestinian blood, California born, Colorado raised, with a Dallas residence. She's a big sister to four siblings. Zaina has a Bachelors in Math and Secondary Education. She got her diploma in Arabic studies from Bayyinah Institute and then became a teacher assistant in the Access Program. She then went on to run a homeschool co-op program in the DFW area. She's also a licensed coiffeur and has managed restaurants and worked as a cook. Zaina has Hermione vibes and is a coffee addict. She's known as the "Mother of Two Dragons", with a daughter and a son. She earned her Ribaat Teacher Certification with the class of 2020 and is a full time student at Ribaat – that is, until she gets her Hogwarts letter.
(Edited by Ribaat Registration - original submission Monday, October 24, 2022, 4:56 PM)