Frequently Asked Questions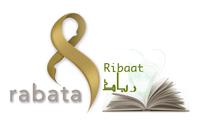 Ribaat FAQs
Contact registration@rabata.org for further inquiries.
About the Ribaat Program
What is Ribaat?
Ribaat is a four-level online academic program that brings college-level Islamic learning to women across the world. With interactive online classes, assignments, research papers, formal written assessments and exams, the program is designed to provide women with a solid foundation in the Islamic sciences.
The first two levels cover the general knowledge needed to live joyously as a Muslim. The second two levels go deeper into the Islamic sciences, with the end goal of preparing dāʿiyas, those with the sound educational and spiritual base needed to teach and call to Islam. Students who complete all four levels will receive certification.
The Ribaat Program is comprised of both core courses and electives. The core courses are part of a leveled program, and students will need to complete some courses as prerequisites in order to move on to the next level. Electives change each semester, and students are required to complete a certain number of electives throughout the four levels of study.
Ribaat also offers leveled Arabic courses to complement its four-level program, and while the Arabic courses are not required to move forward to Ribaat Level 2, some knowledge of the Arabic language is required in Level 3.
Ribaat is a part of Rabata.org, Anse Tamara Gray's initiative to provide a community for women to live in the shelter of each other, and provide a platform from which they can gain access to and contribute to the world of Islamic scholarship. For more information, please visit the Rabata Facebook page, Rabata.org, and Anse Tamara Gray
Who is eligible to enroll in Ribaat?
The Ribaat program is open to Muslim women over age 17 who are members of our online community at Rabata.org. To become a Rabata member, proceed to www.rabata.org and click "Online Community" in the top right-hand corner.
Ribaat Level 1
Which courses are required to complete Ribaat Level 1?
In order to pass Level 1, students must pass all of the following courses:
Companions of the Prophet (s) Part 1

Companions of the Prophet (s) Part 2

Training the Tongue, Purifying the Heart

Introduction to the Foundations of Fiqh (Uṣūl)

Reflections from the Quran
See the Ribaat Forum for more details on the courses offered.
How long do I have to complete Level 1?
A student may complete the Level 1 courses at her own pace, whether that be in one or two terms or over more than one year.
Will courses be repeated next term/next year?
We plan to offer the Ribaat core courses at least once yearly, notwithstanding unforeseeable circumstances. The electives will change from term to term.
Do I have to complete all Level 1 Arabic courses to pass to Ribaat Level 2?
No, Ribaat and Arabic are two separate programs. However, in Ribaat Level 3 some Arabic will be required.
Do I have to complete all Level courses to pass to Ribaat Level 2?
No, each Ribaat Level 2 course has one or more specific prerequisites. See the course descriptions on the Ribaat Forum for more details.
Ribaat Payment
How much do the courses cost?
There is a $100.00 registration fee for one-term courses, and a $200.00 registration fee for two-term courses, in addition to the cost of the course materials, which varies from course to course. 
How do I pay for my course?
When enrollment for a term is open, you will be able to click the "Enroll" button for your chosen course. Then, scroll down to the bottom of the page and click "Send payment in Full Now" to pay the registration fee.
Other options include sending a check or Western Union cash transaction. For information on how to do so, kindly email registration@rabata.org 
How can I sponsor a student?
Proceed to the Support Rabata Page and choose "Contribute to the Ribaat Student Scholarship Fund".
Can I enroll in a course after registration closes?
If seats are still available, you may still have the option to enroll. However, a late fee may apply. Contact registration@rabata.org for assistance.
Are there possibilities for financial aid?
Students may apply for a full or partial scholarship or opt to pay for Ribaat courses in monthly installments.
How can I apply for a scholarship?
To apply for a scholarship, fill out a Scholarship Application Form. Scholarships are reviewed on a case by case basis and are subject to space availability. Applicants will be contacted before the start of the term. 
How can I pay in installments?
When enrollment for a term is open, you will be able to click the "Enroll" button for your chosen course. Then, scroll down to the bottom of the page and click "Pay in 4 Monthly Installments" to pay the registration fee in installments of $25.00.
Are the scholarships need-based or merit-based?
The scholarships are need-based. Our hope is that they can go to someone who would otherwise not be able to afford the course.
Courses
How long is the term?
Ribaat terms last generally 15 weeks in all, beginning the first week of class and ending the week of the final exam. Some Level 2 courses run two terms. See the Ribaat Forum for more details on specific course dates and times.
How long is each session?
Class sessions generally last between 1.5 and 2 hours.
How much time commitment will I need to dedicate to each course outside of class time?
That will vary depending on the course and the student.
Keep in mind that these are academic courses, which means students will be expected to listen to the weekly online lectures, complete one or more weekly assignments, read the assigned material, review and sit for tests, participate in class and on the forum, and complete projects and/or papers as assigned by the instructor. 
Can I take all the courses? How do I choose?
You may take as few or as many courses as fit your schedule. You may want to divide the core courses between the two terms in order to ensure you complete them all.
How are recitation teachers designated?
Ribaat recitation teachers are trained and certified in the science and practice of tajwīd. We will do our best to assign you to a teacher near you. If there are no teachers in your area, we will pair you with an online teacher.
If someone's recitation is already acceptable, are they required to take the Juzu' 'Amma course to pass Level 1?
Yes, in order to continue to Level 2, and to benefit from the explanation portion. In order to fulfill the recitation portion of the course, they would do a read-through with one of our recitation teachers. (Unless you are a holder of an ijāza, in which case, kindly email registration@rabata.org).

I won't be able to attend the live class every week. Is that ok?
While some instructors do require live attendance (see the course descriptions for more details), and live attendance is encouraged whenever possible, for the most part, recordings of Ribaat courses will be made available to students who cannot attend the live class. Attendance is taken during class for administrative purposes, but as long as you are diligent about keeping up with the recordings and handing in coursework on time, you should be fine without affecting your grade.
***
Contact registration@rabata.org for further inquiries.
Last modified: Tuesday, January 19, 2016, 1:44 PM